Watch The First 9 Minutes Of 'Bad Boys For Life' Online Right Now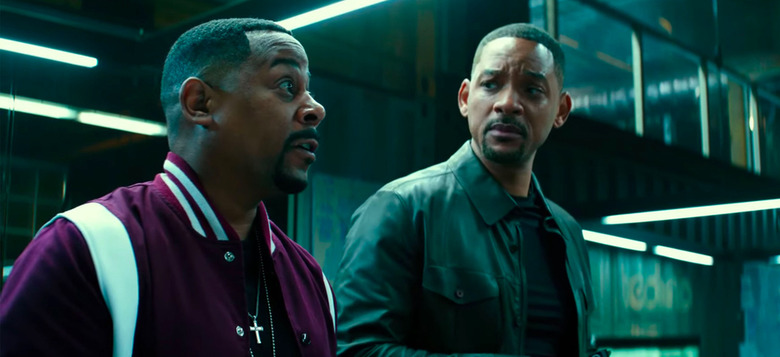 Bad Boys for Life is now on digital, and you should really check it out. Believe me, I was a bit skeptical going into the movie, but it turned out to be a lot of fun. Also: it has a witch as one of its villains, which is a selling point I feel like more people should've brought up. That's right, Will Smith and Martin Lawrence have to fight a witch in this movie. If you still need some convincing (even after the witch part), the first 9 minutes of the film are now online to give you a little taste.
Bad Boys For Life First 9 Minutes 
In Bad Boys for Life, "Mike Lowrey (Will Smith) and Marcus Burnett (Martin Lawrence), are back. After a string of assassinations and an attempt on Mike's life, he convinces a hesitant Marcus to hold off retirement and partner one last time. Together, they team up with AMMO, the new hotshot division of the Miami PD, to take down the merciless head of the Aretas Cartel."
The third time is rarely the charm for a franchise, but Bad Boys for Life is the rare exception. In fact, I like it more than the first two films. Sure, it doesn't have the same amount of Bayhem, since Michael Bay didn't direct it. But it also feels like the first film in the franchise where the characters actually grow, and that's more interesting to me than just the same old same old. As I wrote in my review, " If the Bad Boys franchise of all damn things can have actual emotional growth there might be hope yet for all of us."
Bad Boys for Life is now on digital, and the home media release comes with the following special features:
Extended & Alternate Scenes (Including an Alternate Ending)
Outtakes & Bloopers
Ride or Die: Making Bad Boys for Life
Partners in Crime: Behind-the-Scenes
It's About Time: Go through 25 years of Bad Boys history with Producer Jerry Bruckheimer, the cast and crew
Easter Eggs: Directors Adil and Billal take us on a tour of a few of the Easter eggs and callbacks to earlier Bad Boys films
And more