Daniel Craig Hosts Coronavirus-Heavy 'Saturday Night Live', Shares 'No Time To Die' Clip, Tests 'Knives Out' Accents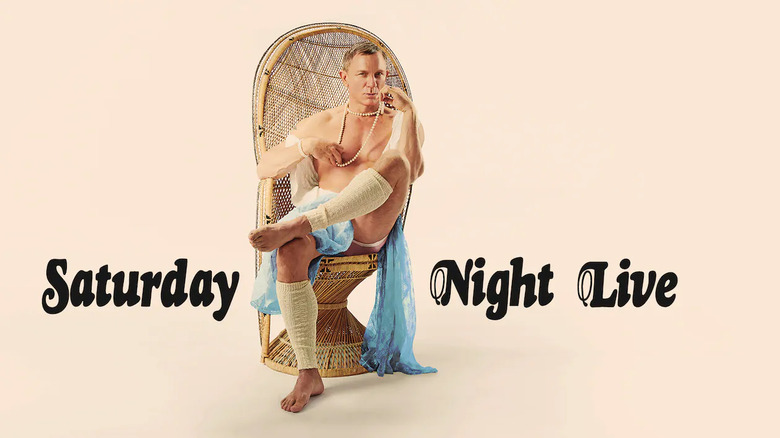 Daniel Craig is a serious actor. Rarely have we seen the James Bond franchise star tackle anything comedic, and the last time he got this goofy was the first time he hosted Saturday Night Live was back in the fall of 2012. Thankfully, even in the face of the delay of No Time to Die and the spread of coronavirus around the globe, when Daniel Craig hosted SNL again this weekend, he was ready to cut loose by being truly hysterical.
Below, we run through the best and worst sketches in the new SNL hosted by Daniel Craig, which include him revealing a No Time to Die sneak peek clip, testing out some alternate Knives Out accents, and playing a deep cut movie quote game. Seriously, some of the things that spilled out of Craig's mouth from these sketches and more were made exponentially more funny by the simple fact that it was Craig who said them. Watch and enjoy!
The Best
Accent Coach – Whenever Beck Bennett gets to play a truly weird character, I'm almost always on board. In this case, it's Daniel Craig's accent coach helping the actor get ready to play Benoit Blanc in Knives Out. It wasn't always the deep fried accent we heard in the movie. Instead, there were several other Southern accents explored, and the only way to really explore them was to talk about the troubles Georgians face, like hot butts. Daniel Craig is incredible in this sketch, and he says the words "steamy jeans." It gets a little overshadowed by the previous line, but it had me cracking up. And that ending takes it to another level.
Salad – This is purely a 10-to-1 weirdo sketch. What the hell is Aidy Bryant doing here? What is this salad she's making? Mayonnaise, hot dogs, Fritos, lettuce, and more nonsensical ingredients cooked on a radiator? It's the clash of the ludicrous nature of this salad and the cheery, vibrant and vintage style of the song that makes this so oddly hilarious. Making it even better is Daniel Craig's absolutely enraged reaction to how disgusting this salad turned out. The real acting he puts into this silly sketch puts it over the top. It's just so great.
Daytime Show – Ego Nwodim hasn't gotten a lot of chances to breakout, though she did recently have a great Weekend Update bit this season. But she's so damn funny in this sketch. The focus on such an innocent detail and the ongoing affronted reaction she has is comedy gold. Daniel Craig's continued nervous reaction to the situation sweetens the deal, and I love that the sketch takes a turn into being ridiculous by having Nwodim's character have no idea how to eat gum.
Deep Quote Game Night – Heidi Gardner has proven to be a whiz when it comes to crafting recurring characters, but she's also skilled when it comes to becoming characters that are subtly funny. In this case, she's this movie nerd who speaks in an odd sort of cadence and voice, with an almost subdued excitement about playing a movie quote game. Even as she gets more impressed by Daniel Craig's movie quote skills, she keeps it from going over the top. Meanwhile, Daniel Craig's flirtation and perceived arousal at finding another deep movie quote partner is played so genuinely. And again, Craig saying something a line referring to himself as "only the biggest Flick Daddy you'll ever meet in your whole life" makes the entire sketch even better.
The Average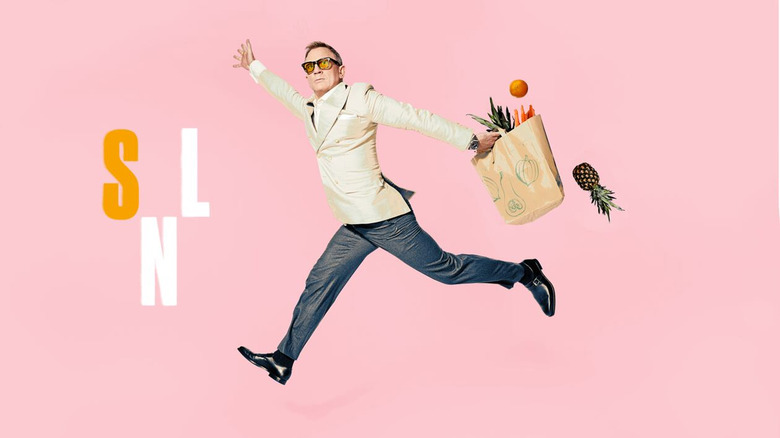 On the Couch – Though there have been some outstanding music video sketches that didn't require the genius of The Lonely Island, more often than not, they fall a little short of that level of greatness. This one actually isn't too bad, and at times it almost has some of their musical style. The lyrics aren't quite as clever, and it's moreso the escalation of the discrepancies between the husbands and wives that brings the laughs.
Debbie Downer Wedding Reception – Coronavirus is the perfect thing to bring Debbie Downer back for, especially since Rachel Dratch has been kicking around Studio 8H again as former hopeful Democratic presidential candidate Amy Klobuchar. It doesn't quite work as well as it used to, and there are some timing problems, but it worked well enough for some decent chuckles.
The Ingraham Angle: Coronavirus – Honestly, this sketch probably would have been in The Worst section if it wasn't for the meeting of Kate McKinnon as Elizabeth Warren and the real senator herself. Darrell Hammond reprising his old impression of Chris Matthews was a nice touch and Cecily Strong is always great as Jeanine Pirro, but there wasn't much to this sketch otherwise. It all felt in service of just making the Warren thing happen and the rest was filler.
The Worst
Sands of Modesto – There were already so many other coronavirus-themed sketches in this episode, and this is the one that should have been cut. The premise isn't bad, but it's a one-note joke, and it's not worth an entire five-minute sketch like this. It felt like a rough draft of a Californians sketch that was given a coronavirus makeover.
Weekend Update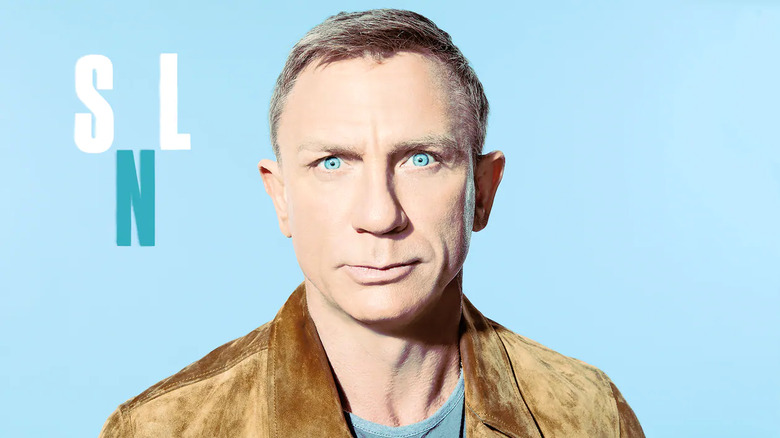 Michael Che brought back a little of his non-chalant attitude from last weekend for a bit of this Weekend Update. There were even some solid moments shared between he and Colin Jost again this time, even if it wasn't on par with the previous edition. Also, there really need to be more jokes about Colin Jost marrying Scarlett Johansson.
Bottle Boi – Well, they can't all be winners for Bowen Yang. Honestly, I'm not sure what he's doing with his voice. Part of me thinks this character might have been more interesting if it was played by Kyle Mooney. This surely has to be inspired by a real homeless person Yang has seen in New York City, which gives it a bit of sad side. Anyway, the character is weird, but not weird enough to be super funny.
Girl You Wish You Hadn't Started a Conversation with on the Coronavirus – Much like Debbie Downer, now is the perfect time to bring this character back, and this one worked much better. Strong can get back into this character so easily, and while I think her slurring mistakes have gotten a little too frequent to the point where the character is too silly, she still has charm.
The Host
Daniel Craig was hosting Saturday Night Live this weekend because No Time to Die was supposed to come out in April. Now that the movie has been delayed, that timeliness is gone, but it doesn't make his hosting any less special. Craig is one of the few dramatic actors who is absolutely outstanding on SNL. It makes me wish he would have hosted much more often between now and the last time he hosted back in 2012. In fact, SNL should really bring him back
The MVP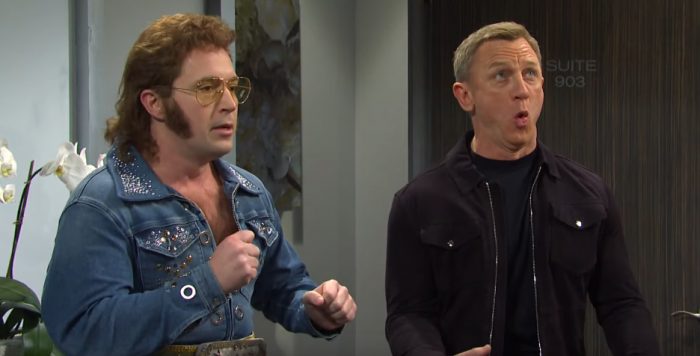 Daniel Craig – Since there weren't really multiple standout moments for any of the cast members, The MVP has to be Daniel Craig this week, if only because of the acting prowess he brings to the table. Craig doesn't just try to be funny. But like any good actor, he plays characters as real as they need to be in the given situation. He is dedicated to them in ways that make the jokes land in a different way than they would in the hands of someone just trying to be funny. Actually, let's just give part of this to Beck Bennett after all, because teamed with Daniel Craig, he was positively delightful.
The Final Word
Between last weekend's John Mulaney episode and this, these are the two best back-to-back episodes there have been in recent memory. Daniel Craig really helped this episode work so well. And if you need anymore evidence of that, Mike Ryan at Uproxx said that "Daytime Show" sketch actually played at dress rehearsal with John Mulaney last weekend, and it didn't go over well. It just goes to show you how a host can make a given sketch that much better. I hope Lorne Michaels  tries to get Daniel Craig back a little more often and the actor makes time to do it.
SNL will be off for a few weeks, but it'll be back with a new episode hosted by John Krasinski on March 28.