RuPaul's Reading To Kids And General Fabulousness Kept A Messy 'Saturday Night Live' From Bombing Completely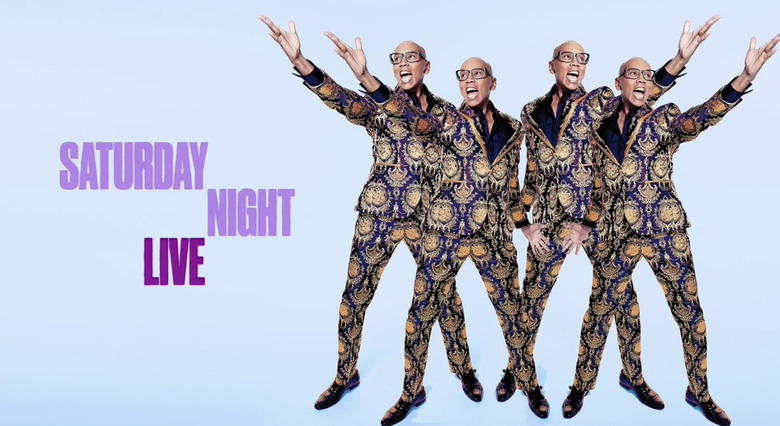 RuPaul is a reality TV sensation thanks to his own competition series RuPaul's Drag Race. It should come as no surprise that RuPaul brought some of his trademark style and sass to Saturday Night Live in his hosting debut. Unfortunately, it was somewhat hindered by messy direction and poor timing throughout the episode. Thankfully, it didn't keep a couple sketches from standing out and bringing some big laughs, even if most of the episode was middling to perplexing.
Let's run through the best and worst sketches from the RuPaul hosted Saturday Night Live.
The Best
The Library – You learn something everyday, and in this case, this sketch informed me that "reading" the act of pointing out a flaw in someone else in the LGBTQ community. So having RuPaul being a guest at a public library where he "reads" children's books is a hilarious premise. RuPaul makes fun of children's staples like Eloise, Corduroy, Madeline, Harriet the Spy, and many more, and it's exactly the kind of thing I hoped to see from RuPaul during SNL.
Boop It – I absolutely love when commercial parodies take a weird turn. This one for a toy similar to Bop It finds a father trying to have fun with their kids, but he's a little frustrating when he's not very good at it. He feels like he has something to prove, and we soon find out why when the kids' mother comes to pick them up after their weekend visit. It's a darker turn than you might have expected, but that's what makes it so funny.
The Average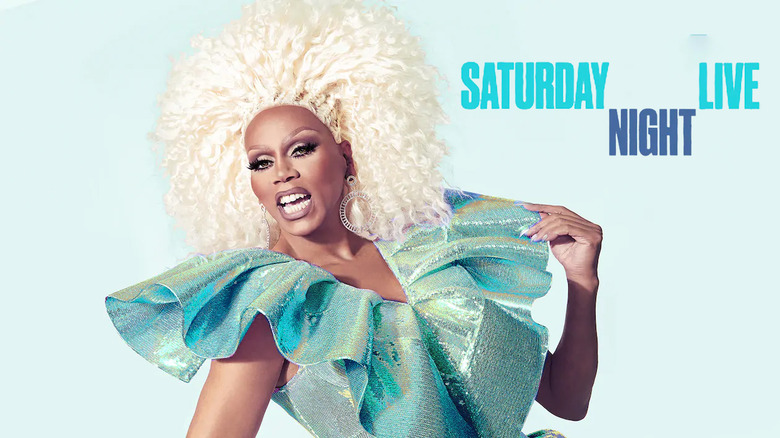 Chad and RuPaul – There's no one on the SNL cast who I wanted to see in drag more than Pete Davidson. I hoped that at least some of the cast would get into drag, and I'm so glad this was the result. It's a great use of the recurring Chad character who is easygoing and doesn't really care what's going on around him. Davidson makes for a rather unflattering woman, but what I like most about this sketch is seeing how RuPaul gets even more confident and sassy when he gets into full-on glamorous drag mode.
Family Charades – The most amusing part of this sketch comes from the reactions between the families. From the confusion from the white family as to why their opponents are doing so many rounds of charades in a row, to the black family being flummoxed by the rules of the game, that's what makes the sketch. What's annoying is that it starts out with some messy directing, and the pacing never fully feels like it recovers. So it's a credit to the cast that they made it work as well as it did. Plus, I love that this is a sketch where there is clearly a gay couple with kids, and it's not part of the premise of the sketch. It's just a normal part of life.
Thirsty Cops – Does anyone else think this wouldn't have bee nearly as funny if SNL hadn't give this sketch a title sequence like these two were on their own show? Pete Davidson has a hard time keeping a straight face as these cops inappropriately and constantly hit on him, and it gets even worse when back-up arrives.
New Hampshire Democratic Debate – Well, the Democratic-centric political sketches have been consistently funnier and more entertaining than all the stuff attempting to lampoon Donald Trump and his circus of a presidency. But this debate sketch wasn't quite up to snuff. Not only did it start with some glaring technical issues as far as cuing up the right shot and timing the entrances, but some of the bits just weren't that funny. Still, because the cast behind these impressions is so good, there were enough laughs to be had to keep it from being among the worst of the night.
The Worst
Check Splitting – I knew I was missing something while watching this sketch, which is maybe why it didn't work as well for me as it might have for RuPaul fans. Apparently, this is a Designing Women inspired sketch. And while I enjoyed Cecily Strong's dedication to speaking with such vigor, not to mention RuPaul putting power into every single word, the bit just went on too long for me to really appreciate it. There are a couple of great moments here, but otherwise, it just missed the mark for me personally. But I totally understand why others would enjoy it.
Old New York Show – Well, this appears to be a sketch where Aidy Bryant and Kate McKinnon had some fun improvising a pair of old women who have lived in a New York hotel room for decades. Unfortunately, it doesn't translate well into a full fledged sketch. I don't know why the Rudy Giuliani references here are funny, maybe it's just a New York thing, but this is the first time in awhile that a pair of characters played by Bryant and McKinnon haven't made me laugh.
Weekend Update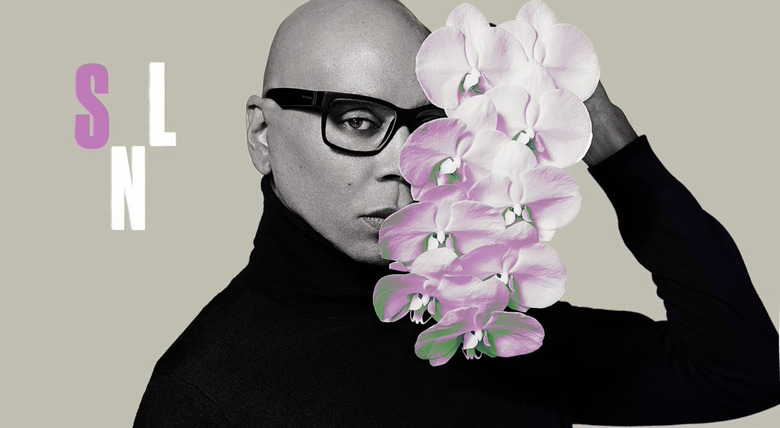 Is it just me, or does it feel like there are a couple of jokes here that were specifically written so that they sound weird coming out of Colin Jost's mouth? It's not quite the same as when Michael Che writes jokes for Jost to say that end up being remarkably inappropriate (and vice versa), but jokes that just don't seem to work as well coming out of Jost's mouth. Anyway, their time at the desk this week was just fine. Nothing to write home about one way or the other.
Chloe Fineman on the 2020 Oscars – Ladies and gentlemen, Chloe Fineman has truly arrived on SNL. As a featured player, she's mostly been relegated to the background with the exception of some sketches here and there. But at the Weekend Update desk, Fineman did something that was nothing but her. She gave a little Oscars acting lesson that included an impressive array of impressions of Saoirse Ronan, Meryl Streep, Scarlett Johansson, and even Timothée Chalamet. Hopefully she gets more chances to stretch her legs like this in the future.
Cathy Anne on Trump's Impeachment Acquittal – It's been awhile since we saw Cathy Anne at the Weekend Update desk, but Cecily Strong has no problem getting back in the swing of things with this off-kilter nutjob. You know one thing I love about Cathy Anne? She's always about ready to light that cigarette in her hand, but then she goes off on a tangent that stops her. Those are the kind of details that help flesh a character out and make them feel like a real person.
The Host
Since RuPaul has spent years in front of the camera as a TV personality, including hosting his own reality show, I assumed that he would have no problem feeling comfortable on SNL. Thankfully, for the most part, I was right. Occasionally, RuPaul relied a little too much on reading the cue cards, making the delivery somewhat stilted, but his dedication to the comedy and overall demeanor helped make it land more firmly than it otherwise might have. I'd like to see RuPaul come back to host again now that he has an episode under his belt to see if he's a little more comfortable.
The MVP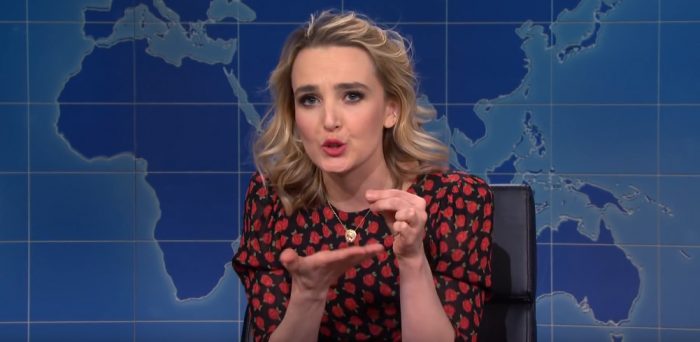 Chloe Fineman – Like I said above, this was Chloe Fineman's breakout moment on SNL. That's why some of the cast members were excitedly pointing to her during the goodbye at the end of the episode. The impressions she put forth in this bit were top notch, and she did it with such confidence and poise. She didn't even need to standout in any other sketches to be the MVP. It was that good of a bit, especially with the jab at Colin Jost and Scarlett Johansson's relationship.
The Final Word
This episode was a messy one technically, and it hurt some of the sketches when it came to timing and delivery, especially the cold open. But the stage presence and confidence of RuPaul kept this episode from being a disaster. I wish some of the sketches were better and offered RuPaul the opportunity to show a little more range with a variety of characters, but there were enough entertaining moments from him that I'd be happy for him to come back.
Come back after Leap Day later this month to see how John Mulaney fared while hosting the February 29 episode.