The Morning Watch: VFX Artist React To More 'Lord Of The Rings', Breaking Down Military Scenes & More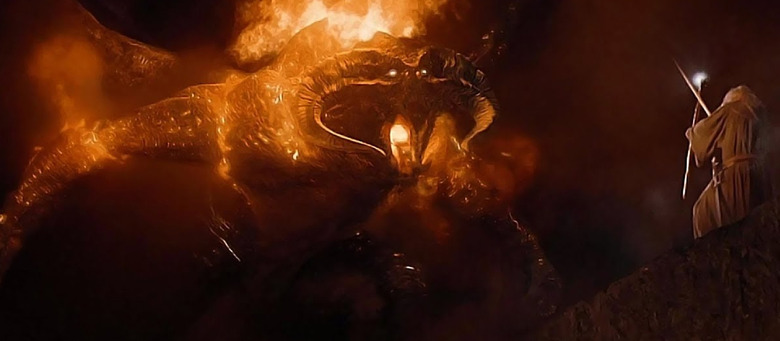 The Morning Watch is a recurring feature that highlights a handful of noteworthy videos from around the web. They could be video essays, fanmade productions, featurettes, short films, hilarious sketches, or just anything that has to do with our favorite movies and TV shows.
In this edition, watch as visual effects artists react to more scenes from Lord of the Rings, including the Battle of Helm's Deep and the Balrog fighting Gandalf. Plus, an SAS soldier reviews the accuracy of military scenes in movies like Commando and American Sniper, and the cast of the new Star Wars trilogy reveals which questions they never want to answer again.
First up, Corridor Crew is back to talk about more of the visual effects in the Lord of the Rings trilogy, including the Battle of Helm's Deep in The Two Towers, the Balrog fighting Gandalf in Fellowship of the Ring, the creation of massive armies with computer animation and special software, and so much more. It's an interesting explanation and look back at visual effects that are nearly 20 years old.
Next up, Insider has an SAS Soldier review military scenes in movies, including American Sniper, Black Hawk Down, Commando, Patriot Games, Lone Survivor, Saving Private Ryan and more. Having spent 27 years with the SAS and working as a sniper and a jungle warfare instructor, he provides plenty of expert insight into the accuracy of these movies.
Finally, for Variety, Daisy Ridley, Oscar Isaac, John Boyega, Kelly Marie Tran, and Anthony Daniels reveal which questions they'd prefer not to answer again now that the Skywalker saga of the Star Wars franchise is complete. There are more than a few interesting answers, and you might be surprised how director J.J. Abrams answers this question after working on two of his own Star Wars movies.