Scarlett Johansson Faces The Snap Again On A Festive But Lackluster 'Saturday Night Live'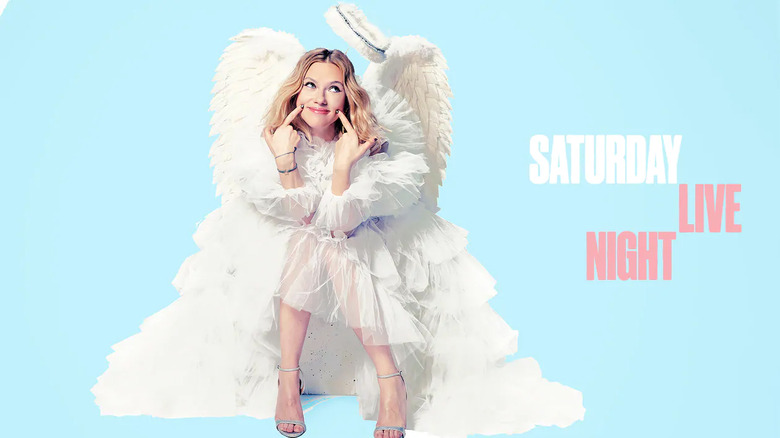 Though the full-on Christmas episode of Saturday Night Live won't arrive until next weekend when Eddie Murphy makes his highly anticipated return to Studio 8H, this episode with host Scarlett Johansson was rather festive on its own. There were plenty of Christmas sketches to behold, and two of them were easily the best of the night. Otherwise, there was a little too much middling comedy tackling political topics, a poor retread of a previous sketch, and a major technical gaffe. See what we're talking about by looking at the best and worst sketches from the Scarlett Johansson hosted Saturday Night Live.
The Best
Children's Clothing Ad – I remember hating several sweaters that I had to wear during the holidays as a kid. Finally, SNL has captured the misery of those kids and the parents who have to endure all for the sake of cute pictures. This is classic juxtaposition of holiday cheer and parental terror, and it works so well. The best part is the abrupt cut back and forth when Mikey Day and Heidi Gardner are arguing while putting their kid's boots on.
I Saw Mommy Kissing Santa Claus – Honestly, I'm surprised it took this long for someone to take this approach to a holiday song that has kind of a creepy premise. This one takes it to another weird level by having the little girl singing the song seeing his father watching mommy kissing Santa Claus and playing out a weird fantasy with the help of a Craigslist Santa Claus. This is a great holiday parody, and it will very likely be one shown during SNL's traditional holiday special clip shows in years to come.
The Average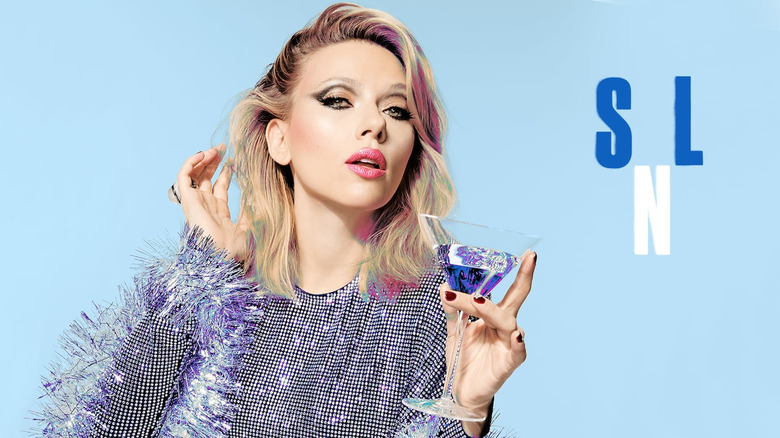 American Households – Since much of the cold opens dealing with topical and relevant political headlines fall flat when involving parodies of politicians themselves, this one worked better than usual. There's something amusing about showing the extremes of liberal and conservative families spending the holidays together when each one has an outlying family member who disagrees with them, but the best part is the black family who has different problems to worry about and doesn't care about all the arguing white people are doing about Donald Trump. Kenan Thompson does what he does best, and it's solid sketch.
Singing Elves – If you were looking for some Todrick Hall-inspired elves this Christmas, SNL certainly came through with a big sha-blap. I wish the sketch as a whole was a bit better, but the totally inappropriate holiday raps were pretty funny on their own. But I'll admit, it made me miss the musical talents of The Lonely Island. Maybe this would have been better as a music video sketch?
Hallmark Dating Show – Poking some fun at the cliches of Hallmark Channel holiday movies makes for some good laughs. But it feels less fun after they pulled a Zola ad on their channel featuring a lesbian couple kissing. Since this is SNL, they were able to get a timely reference into the sketch about it, but the rest of the sketch still feels a little sour.
Another Translator – We've seen a dog translation sketch before, and when it happened with Scarlett Johansson in 2017, it was one of the best. It had some bite to it and delivered some seething commentary about left-wing politics that wasn't just right-wing nonsense. This sketch tries the same thing, but it just doesn't land as well. Maybe it's just because we're all so tired of Donald Trump's never-ending insanity, but the criticisms of the left are more frustrating than funny this time. Still, you can't help but laugh here and there at the totally valid points being made by this dog.
A Conway Marriage Story – Kate McKinnon is outstanding as Kellyanne Conway as usual, and Beck Bennett makes for the perfect schlub as her husband. While the parody of Marriage Story is an interesting approach to the hell that is Kellyanne Conway's lies and unforgivably immoral work, this sketch only inspired some mildly amused chuckles from me.
The Worst
Hot Tub Christmas – Well, this sketch might have been decent if the technical issues in this sketch weren't so distracting. The two-shot of just Scarlett Johansson and Cecily Strong (and eventually Niall Horan) worked well enough, but the wider shot was botched entirely. The above video uses the dress rehearsal version, which wasn't quite as poor technically, but still rather messy. The song is amusing enough, but it also got held back by the distracting ghost effect. Live television!
Office Apology – If this sketch feels familiar, that's because SNL did it a couple years ago with James Franco. But it was average back then, and it hasn't aged well now in the wake of accusations of sexual misconduct. It had a bit of a mixed messaged then since it makes the inappropriate office behavior of white employees unforgivable while the same kind of behavior from a charming black security guard is seen as fun. That's the wrong takeaway from everything that's happened with #MeToo, and if it wasn't for Kenan Thompson's way of saying his lines, this sketch would be a complete dud. Even so, it's still not very good.
Celebrity Sighting – Well, this was a weird one. Unfortunately, the sketch never gets funnier than the reveal of the premise that Bowen Yang and Scarlett Johnasson played the illustrated models for an instructional poster about how to save someone who is choking. That's pretty much the only funny part, and the rest of the sketch plays out without really going anywhere better than that.
Weekend Update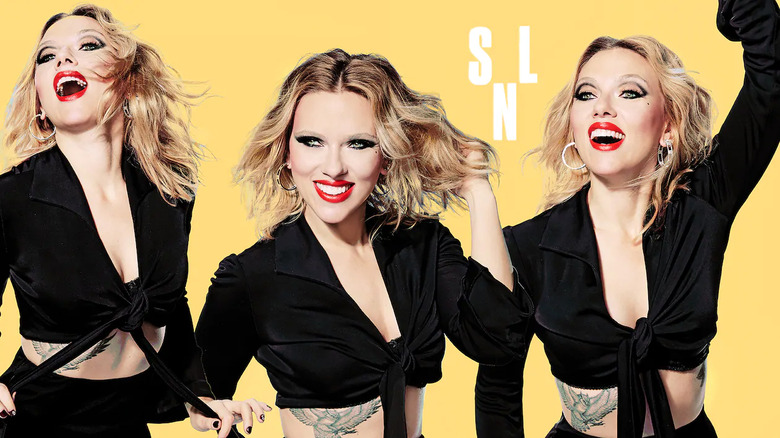 It's no surprise that there are a lot of headlines about Donald Trump, since the man can't stop ruining everything. But this time it just felt like too much, and the commentary wasn't quite as sharp as it usually is. But it did inspire a great moment between Michael Che and Colin Jost where the latter is unfavorably compared to Bill Cosby to prove a point.
Chen Biao on the US-China Trade Deal – Man, I could listen to Chen Biao talk about any major issue facing the world today. Bowen Yang knocks it out of the park yet again at the Weekend Update desk with this snarky, sassy, fast-paced character. Yang is starting to have the same effect that Kenan Thompson does where even the lame sketches are elevated simply because of Bowen Yang saying things in a hilarious way.
Baby Yoda – Baby Yoda is all the rage, so it only makes sense that he made an appearance on Saturday Night Live. But all the cuteness was wipe away by having Kyle Mooney play the little guy as some kind of trash-talkin' hype man just looking for a sneaker deal. Not only does he look horrifying, but Baby Yoda has just become a worse part of the corporate capitalist machine. At least at Disney he still looks adorable.
The Host
Scarlett Johansson is very comfortable at Saturday Night Live after hosting five times before. She's probably even more comfortable now since she's married to Colin Jost, who was rather cute and shy while being paraded on stage as her husband. Johnasson always seems like she's having fun when hosting SNL, but she does seem to overact more than she needs to, especially in this episode. The monologue in particular felt rather hammy, which somewhat makes sense for something so ridiculous. The best part is Pete Davidson's part in all this, which is pretty much the only thing he does all night. And the bit where Kenan Thompson gets frustrated with him having episodes off was funnier than some entire sketches.
The MVP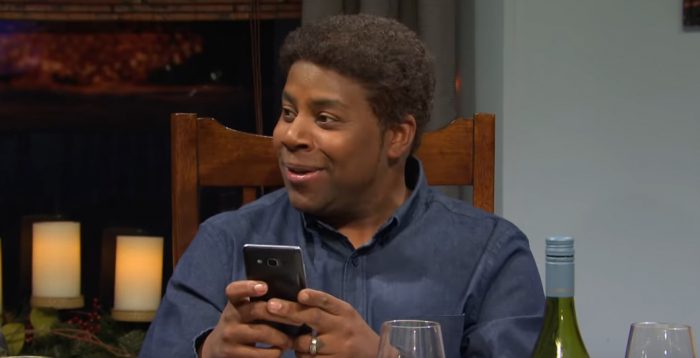 Kenan Thompson – There wasn't a standout among the cast members appearing in the best sketches of the evening. So this time, the MVP goes to the guy who was funny, even the face of average or bad sketches. Even the "Office Apology" sketch wasn't as bad as it could have been thanks to Thompson's presence and perfect delivery. And Thompson was genuinely great in the "American Households" and "Singing Elves" sketches.
The Final Word
This episode wasn't bad, but it was aggressively average. Maybe the writers are holding back some of their best ideas for when Eddie Murphy arrives next weekend. Or maybe they're just in a bit of a rut right now since the Jennifer Lopez episode last weekend (which we didn't review in full) wasn't that great either. Hopefully there's some energy left for the last episode of 2019 to really bring it home for the holidays.