'Saturday Night Live' Has A Cavalcade Of Guest Stars Join Woody Harrelson For A Solid Season Premiere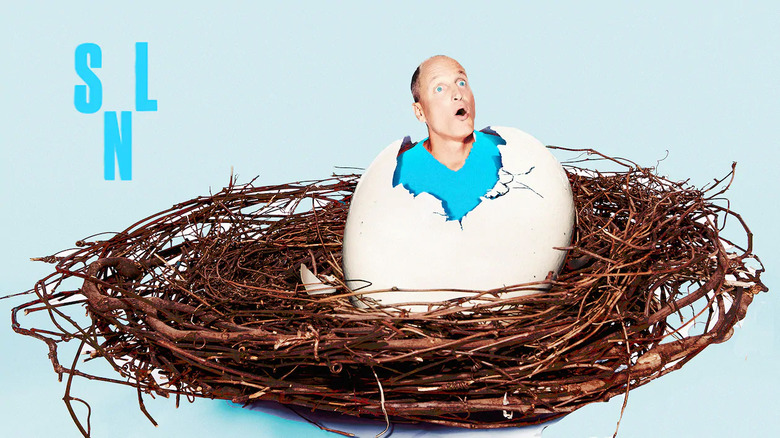 Saturday Night Live is back for its 45th season, and the season premiere kicked off in the aftermath of one of the biggest week's in political news this year (and that's saying something). Though SNL had pulled back from doing too much political satire last season, mostly because the presidential administration is too funny of a joke itself to effectively parody, they came back with a vengeance by not only bringing Alec Baldwin back as Donald Trump, but several guest stars, as well as host Woody Harrelson, as key Democratic presidential candidates. One of those wasn't too bad, but the best parts of the show came outside the political arena. So let's get into it.
Check out our rundown of the best and worst sketches from the Woody Harrelson hosted Saturday Night Live below.
The Best
Dad – It's been awhile since we've had an oddball sketch from Kyle Mooney that's this good. It's an after-school special version of the opening credits of The Fresh Prince of Bel-Air done by the whitest kid ever. This has early 1990s style on lock, which is a big part of what makes it so funny. But Mooney's perfectly awkward performance is what makes it land so firmly.
DNC Town Hall – Throughout this entire sketch, I was asking myself why this wasn't the cold open. It's infinitely better political satire than the cold open in every way. But then I realized, this sketch is 10 minutes long, largely thanks to the huge roster of Democratic presidential candidates that needed to be introduced. This "Impeachment Town Hall" was clearly just an excuse to do a debate sketch that the SNL missed out on over the summer, but since it was hilarious, we'll let it slide. And as has become the case with most of SNL's political material lately, it's great thanks to guest stars like Larry David as Bernie Sanders (which explains why Pete Davidson was MIA this entire episode) and Maya Rudolph, doing an outstanding job as Kamala Harris.
Apple Picking Ad – Aidy Bryant was particularly giggly this evening thanks to a huge flub from the wardrobe department earlier in the show (we'll get to that later), and that carried over into this sketch with Kate McKinnon. But thankfully, the giggling wasn't the only reason this sketch was hilarious, as they nailed the completely inane activity of apple picking during the fall.
The Average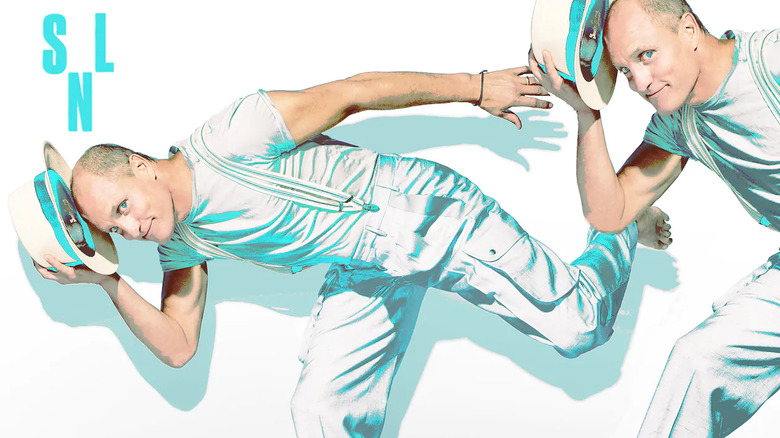 The Downton Abbey Trailer – There's no better way to advertise this satisfyingly tame and completely safe adaptation of the show all mothers love. As someone who just recently started watching Downton Abbey (and has enjoyed it immensely), I love how this faux movie trailer captures the essence of this very British show. The pull quotes are the best part, but a special shout out goes to Beck Bennett, who was great as the head butler Carson.
Locker Room – It's always  nice when a sketch comes along that doesn't have any basis on anything that's topical, relevant or timely. Heidi Gardner does what she does best by being a totally weird character who is very concerned about the sound that he boyfriend's "thing" made. And it only gets weirder from there.
Inside the Beltway – I'm not sure that we needed a third sketch that took aim at the week's headlines about impeachment. But this one just barely avoided being one of the worst sketches of the night for two very specific reasons. First, Kenan Thompson is never not funny when he's saying things in a sassy way. Second, there was a massive gaffe on the part of the wardrobe department helping Aidy Bryant change clothes to during one of the changes back and forth in time. But she came out to help before the graphic came out to hide the wardrobe change, and Aidy Bryant couldn't stop laughing about it after it happened. Live television!
The Worst
Roadside Museum – There have to be much better ideas for a sketch that takes place in a Cheetos museum than what we got on Saturday night. As soon as that giant Cheeto showed up, I knew it was going to get broken or something. Granted, the explosion of Cheetos dust was a funny visual gag, it wasn't worth the entire sketch leading up to it. Mikey Day had one solid line, but beyond that, this was a waste of time.
Impeachment – Whew, from the timely "Whassup" reference from Bowen Yang as Kim Jong Un to a quick cameo from Liev Schreiber as a gag involving the extremely popular (?) Ray Donovan, this sketch was very in tune with today's audience! Again, anything requiring Donald Trump for political comedy doesn't work well on SNL. Kate McKinnon brings some light as Rudy Giuliani, but otherwise this cold open was a poor way to start the show. It's a shame the DNC town hall couldn't have worked for the beginning.
Weekend Update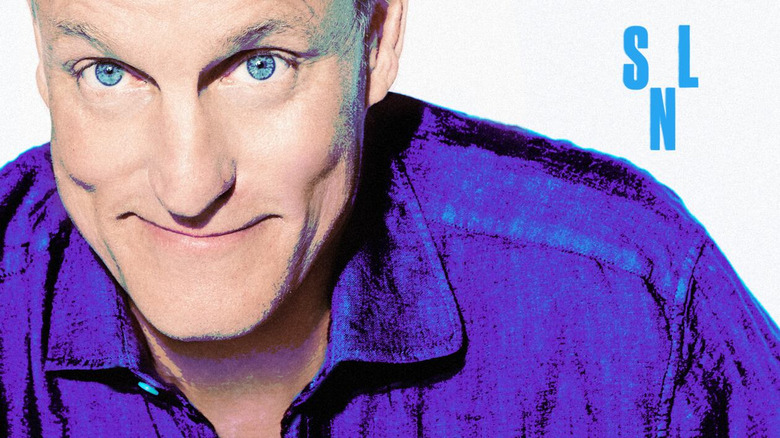 Michael Che and Colin Jost are back, and if you think they returned with new energy and some of that lively chemistry that peeks its head out every now and then, you'd be wrong. Having said that, this was your average edition of Weekend Update, although it seemed like maybe they were rushing through it since they only had one guest to break up the one-liner headline jokes.
David Ortiz on Getting Shot – Of all the Weekend Update guests, this was not the one I was expecting to make a return for the season premiere. But since Pete Davidson wasn't around, I guess this is what we get. Don't get me wrong, Kenan Thompson is fun as David Ortiz. The character has been around long enough that it started funny, got less amusing, and has gone back to being good again, especially since this is about David Ortiz getting shot this summer.
The Host
Woody Harrelson has done the SNL dance enough times that it's easy for him to come back every few years for some fun. While I'm no sure this monologue was the best use of his talents, it did have the kind of charm that only Woody Harrelson could pull off, and unlike some monologues, it felt tailor made for his speed. He's not the best at feigning embarrassment, but he's relaxed and having fun, so we can't help but enjoy the ride with him, even if his role Joe Biden isn't exactly an impression, but just Woody Harrelson in a Joe Biden costume.
The MVP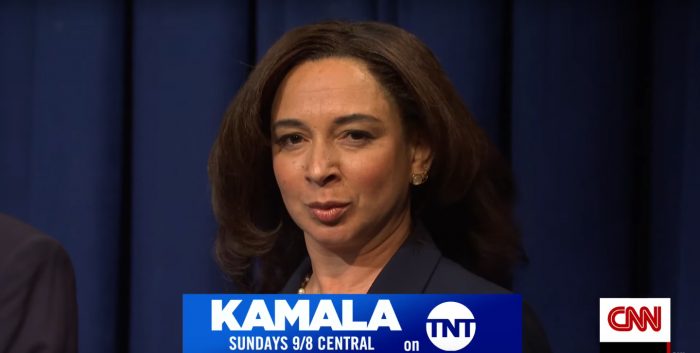 Maya Rudolph – Leave it to a master comedian like Maya Rudolph to steal the entire episode of SNL with a single sketch appearance. Rudolph crushed the role of Kamala Harris in the same way that Tina Fey did as Sarah Palin. But what makes Rudolph's role so great isn't an over-the-top character lampoon, but a more subtle take on Harris and her mannerisms, facial expressions and speaking style. This makes me miss Rudolph as a regular cast member so much, and we hope Kamala Harris stays in the presidential for awhile so we can keep having her back.
The Final Word
This wasn't the most amazing season premiere of Saturday Night Live, perhaps overwhelmed because of all the news that came out of Washington DC this week. The show felt obligated to address everything that happened this week, but with far too many sketches addressing it instead of letting their best one do the work. And being forced to do certain kinds of jokes doesn't bolster good comedy.