Superhero Bits: Cake Boss Celebrates Marvel, 'Birds Of Prey' Trailer Coming Soon & More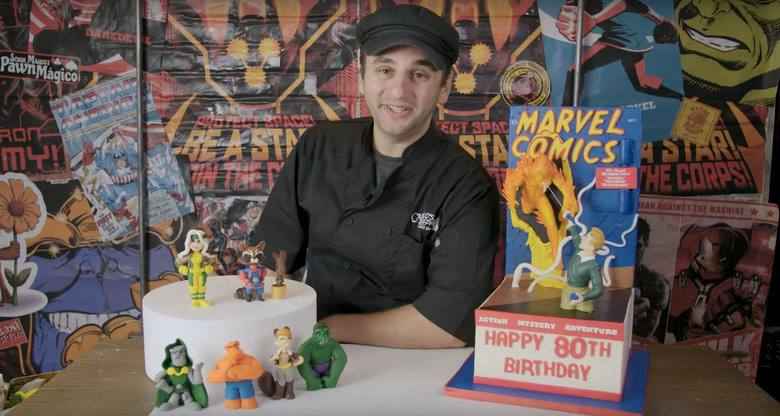 What Arrowverse cast member is making their directorial debut this coming season? Which DC Comics character made a cameo in Marvel Comics #1000? What potentially foolish mistake did Peter Parker make in the Avengers: Endgame final battle? Could Doctor Strange help Spider-Man exit the MCU? How much weight did Joaquin Phoenix lose to play The Joker? All that and more in this edition of Superhero Bits.
Artist Jerad S. Marantz shared a closer look at Blue Devil from the first (and only) season of Swamp Thing.
Arrowverse star Caity Lotz will make her TV directorial debut in DC's Legends of Tomorrow's fifth season.
Cyclops and Colossus join Marvel Ultimate Alliance 3 for free on August 30 along with some new costumes.
A certain DC Comics character made a cameo in a funny Deadpool panel in the new Marvel Comics #1000.
.@disneyplus's #WandaVision looks to be a genre-bending ride through the @Marvel universe we've come to know and love. #ElizabethOlsen and @Paul_Bettany talked to us about how the show surprised them, its "sitcom" style, and how the #DoctorStrange sequel dovetails into it pic.twitter.com/PNC7C6npdy

— MTV NEWS (@MTVNEWS) August 29, 2019


Paul Bettany and Elizabeth Olsen talk about WandaVision as best they can without giving anything away.Fans pounced on a recent tweet touting the extended cut of Spider-Man: Far From Home to gripe about Sony.
Cake Boss Ralph sculpts some Marvel characters for cakes as part of Marvel's 80th anniversary celebrations.Shazam! director David F. Sandberg indicated that the superhero's suit may get a slight upgrade in the sequel.
Due to the amount of graphics and images included in Superhero Bits, we have to split this post over THREE pages. Click the link above to continue to the next page of Superhero Bits.
Remember when Peter Parker revealed his identity to tens of thousands, including the Wakandan army, all of New Asgard and Dr. Strange's friends? from
marvelstudios
One Marvel fan noticed this potentially risky move by Peter Parker in the middle of the Endgame final battle.
Dave Bautista is interested in playing Clayface in a Batman movie, and he even passed on a DC Comics movie.
Find out how Sophie Turner prepared for her turn to the dark side of Jean Grey for this years Dark Phoenix.
One thread on Reddit has an interesting idea for how Doctor Strange could help Spider-Man leave the MCU.
Oh shit! This feels like a real grown up movie! Gonna be awesome! https://t.co/H0JFWX1K39

— marc maron (@marcmaron) August 28, 2019


Marc Maron keeps throwing shade at other comic book movies after criticizing other superhero movies last week.
The first trailer for the DC Comics Birds of Prey movie may arrive next week when IT: Chapter 2 hits theaters.
Here's another look at Gal Gadot from Wonder Woman 1984 from the Licensing Expo down in Brazil.
Director Todd Phillips revealed that Joaquin Phoenix lost a total of 52 pounds in order to star in Joker.
Due to the amount of graphics and images included in Superhero Bits, we have to split this post over THREE pages. Click the link above to continue to the next page of Superhero Bits.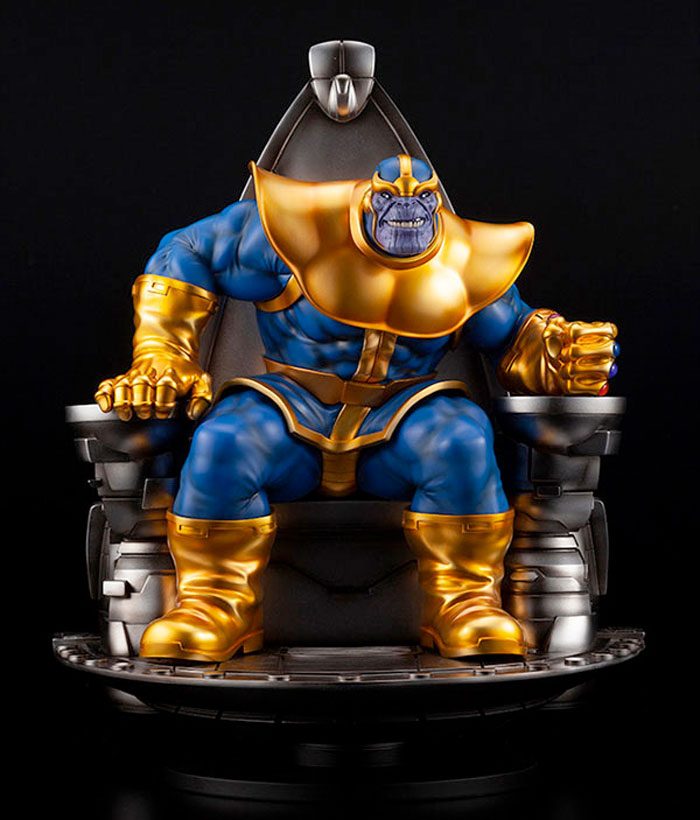 Kotobukiya has a sixth scale fine art statue of Thanos on his space throne with light-up eyes and Infinity Stones.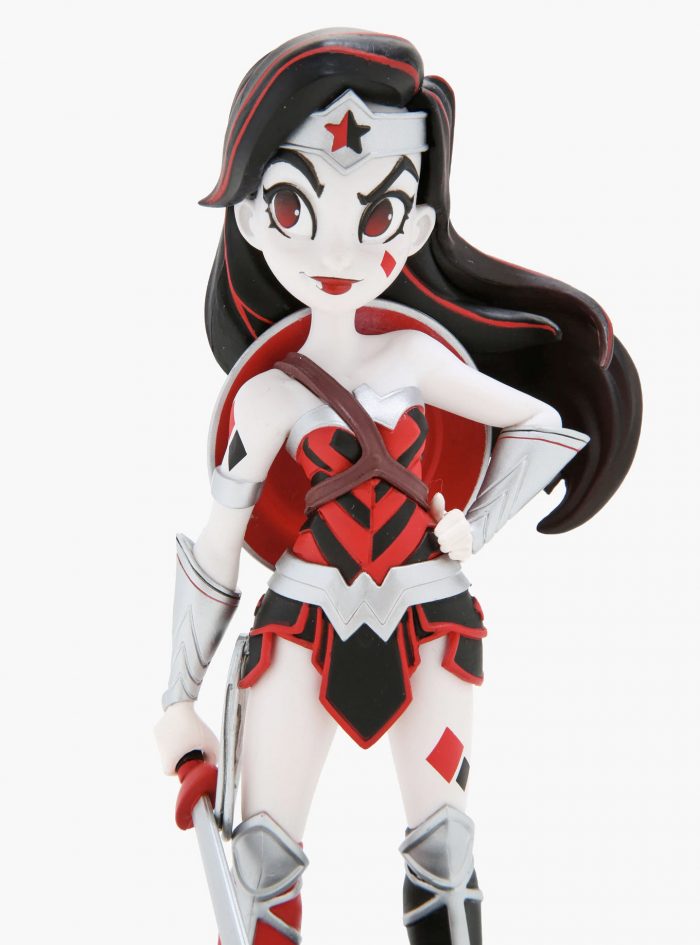 Wonder Woman meets Harley Quinn in this new DC Artists Alley vinyl figure designed by artist Chrissie Zullo.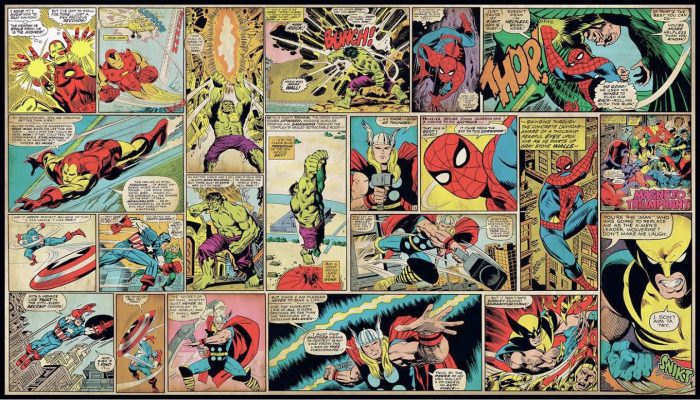 Celebrate some of Marvel's classic comics with this panel mural with Spider-Man, Iron Man, Hulk and more.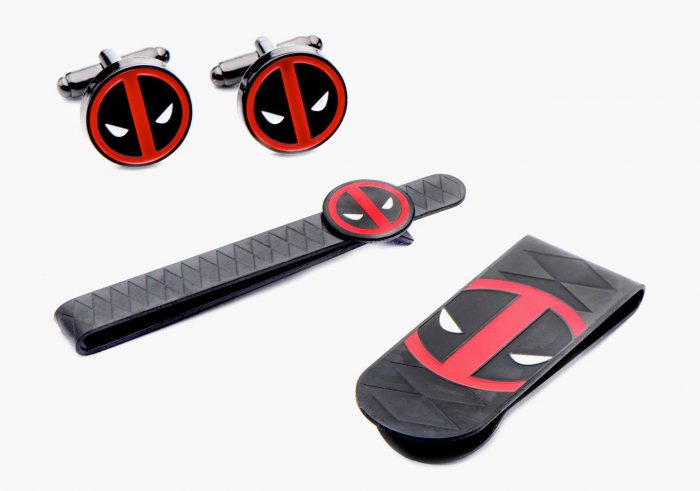 The Merc with a Mouth will spice up your wardrobe in the form of this Deadpool money clip, tie bar and cuff links.
Read the previous edition of Superhero Bits right here.