'Searching 2' In The Works At Sony's Stage 6 Films, Original Creative Team Is Returning [Update]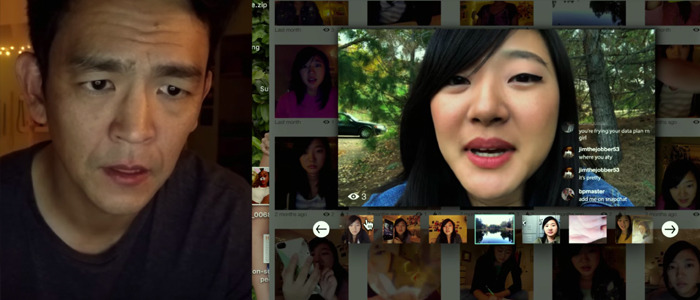 Update: Searching director Aneesh Chaganty has shared a bit more information about the film. Check it out below.Searching, last year's indie hit starring John Cho as a father who desperately tries to find his missing daughter, is getting a follow-up.
A new report says Searching 2 is in the works – although it appears the new movie will not follow the ongoing adventures of the Kim family, because Cho and his co-stars from the original film apparently won't be coming back to reprise their roles. Thankfully, though, writer/director Aneesh Chaganty, co-writer/producer Sev Ohanian, and producer Natalie Qasabian are all back on board.
Deadline reports that Sony's Stage 6 Films is developing a "second installment of Searching," which "will have to find a new plot and cast for the sequel." That aspect makes sense, because the notion of Cho losing his daughter again seems dangerously close to Taken territory (though, come to think of it, go ahead and sign me up for a John Cho-led action franchise).
It's true. But note: the story will not follow the same characters or plot line as the first. Most importantly, we see this as an opportunity to tell another original, tech-driven thriller. If we can do that AND help bring new faces/voices to the industry, bonus points https://t.co/eg9AnfpD9V

— Aneesh Chaganty (@aneeshchaganty) August 14, 2019
For anyone who missed me singing the film's praises for the entirety of last year, Searching was a mystery told in a supremely modern way. The film was presented entirely through screens – FaceTime conversations, texts, Skype sessions, browser searches, television news reports – as Cho's character, David Kim, frantically tried to solve the mystery of his missing daughter. The modern tech angle applied to such a classic structure resulted in one of the best films of the year, and one of my favorite thrillers of the whole decade.
Yup, we're doin it again 😉 @SevOhanian @aneeshchaganty https://t.co/mnLgAzKm6T

— Natalie Qasabian (@NQasabian) August 14, 2019
Interestingly, the first Searching film also included a subplot about a possible alien invasion that's happening in the background of the main story. If you scan the scrolling announcements on news broadcasts or check out some of the links on the sides of the pages David Kim visits while he's trying to find his daughter, you'll be able to track an entire story playing out of green electromagnetic anomalies in the sky and NASA employees being killed.
"At one point, the President is going to address these rumors about extra-terrestrial life, and basically, if you've been paying attention, an alien invasion has been starting to consume the planet," Chaganty explained in a behind-the-scenes video. "We never actually resolve what happens at the end of that presidential meeting because that happens at the end of the film, and then we jump to a year and a half later, so it's really up to the audience to decide, I guess, what is is the state of the world on an extra-terrestrial level."
So...Searching 2 has to be about aliens, right? Fingers crossed that we finally get some definitive answers on that front in this next installment.
Meanwhile, we'll be able to see Chaganty's next directorial effort, a thriller called Run starring Sarah Paulson and Kiera Allen, when it hits theaters on January 24, 2020. You can read more about that film here.