Daily Podcast: The Eternals, Event Horizon, Walking Dead, Hobbs And Shaw Interview, And More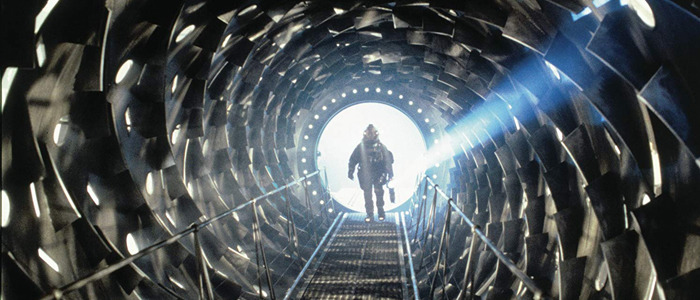 On the August 6, 2019 episode of /Film Daily, /Film senior writer Ben Pearson is joined by /Film managing editor Jacob Hall and weekend editor Brad Oman to talk about the latest film and TV news, including Once Upon a Time in Hollywood's Bruce Lee scene, The Eternals, an Event Horizon TV show, the third Walking Dead series finding a director, and Michelle Rodriguez's Justice for Han comment. And in our feature presentation, you'll hear an interview with Hobbs and Shaw writer/producer Chris Morgan.
Opening Banter: In The News:
Kevin H says:
Could Tarantino be making a connection about Weinstein with Cliff, saying everything that I saw said he was a good person so why would I think he intentionally killed his wife or was a horrible sexual predator.
Aaron S. basically suggested that Cliff's harpoon gun may not have been loaded.
David P. says: During the Spahn/Cliff "don't you remember me?" scene — one half baked idea that just came to mind, is [hits joint] "Sleepy George Spahn represents the Academy, and Cliff represents stunt workers and how they're not recognized, man... [long drag] these rich execs and producers and directors made their money off the backs of these hard workers, only to leave them behind as a footnote, man."
Sonic W. says:
I have a different take on the movie ending.  I believe Tarantino is taking a jab at all those critics who say his movies are too violent.  If you remember, in the car, before setting out for the murder, there was a diatribe by one of the girls about  tv violence and how it has affected its viewers. Bounty Law was one of these shows, and that is who the three should go after.  In the end, it was violence that saves the day. Tarantino purposely waited til the ending to unleash this violence, save the day, and  give his critics a "take that" moment. 
Ben -
'Fast and Furious' Actress Michelle Rodriguez Says Writer Chris Morgan "Has Absolutely Nothing to Do With" Where the "Justice For Han" Narrative is Going
In Our Feature Presentation:
'Hobbs and Shaw' Writer Chris Morgan Reveals What Dwayne Johnson and Jason Statham Wanted in the Script [Interview]
Other Articles Mentioned:
All the other stuff you need to know:
You can find more about all the stories we mentioned on today's show at slashfilm.com, and linked inside the show notes.
/Film Daily is published every weekday, bringing you the most exciting news from the world of movies and television as well as deeper dives into the great features from slashfilm.com. 
You can subscribe to /Film Daily on
iTunes
,
Google Podcasts
,
Overcast
,
Spotify
and all the popular podcast apps (
RSS
). 
Send your feedback, questions, comments and concerns to us at
peter@slashfilm.com
. Please leave your name and general geographic location in case we mention the e-mail on the air. 
Please rate and review the podcast on iTunes, tell your friends and spread the word! 
Thanks to Sam Hume for our logo.