Daily Podcast: What Are Some Good Elevated Horror Movies, If That's Really Even A Thing? Ghostbusters, Warner Bros & Movie Theaters With Beds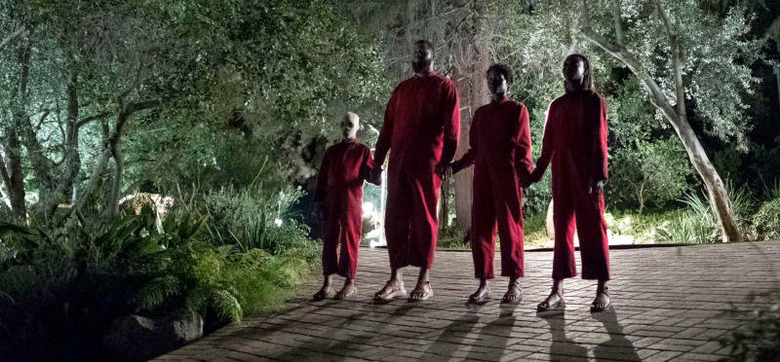 On the June 7, 2019 episode of /Film Daily, /Film editor-in-chief Peter Sciretta is joined by /Film weekend editor Brad Oman, senior writer Ben Pearson and writer Chris Evangelista to discuss the latest film and tv news, including Ghostbusters, Warner Bros, 79ers and movie theaters with beds. And In the Mailbag, we'll talk about the appeal of elevated horror films.
Opening banter: Brad is in Los Angeles and will be attending the Ghostbusters Fan Fest.In The News:
Brad:
Sigourney Weaver Returning for 'Ghostbusters' Sequel in 2020, Bill Murray Seemingly Involved Too
Chris:
WarnerMedia Streaming Service Could Cost as Much as $17 Per Month, Would Include HBO and Cinemax
Ben:
'79ers', A Comedy Described as "Goonies For Adults," Will Be Directed By 'Blockers' Director Kay Cannon
In The Mailbag:
Matt from New Jersey writes in "Hey,  Love the show, and really enjoy what each one of you bring to the podcast. Great stuff!
 My question is geared toward Chris. I've never been much of a horror fan. That is, until the likes of Hereditary, The Witch, Us, and (hopefully) Midsommar. The thing is, I don't see myself enjoying the majority of horror films as much as I have these recent ones. Every time I talk to friends about these movies, they think I'm some kind of horror fan all of a sudden, but I really wouldn't consider myself one!  My question is: what is it about these films that you think makes them more enjoyable to non-horror fans?
I'm thinking it's the deeper themes woven throughout the films...something that lacks in a lot of other horror films I've come across. I may have just answered my own question as I write this email...  Anyway, thanks for all you do!"
Peter's follow-up question: why is the term "elevated horror films" wrong and what other recommendations do we have?
Other Articles Mentioned:
All the other stuff you need to know:
You can find more about all the stories we mentioned on today's show at slashfilm.com, and linked inside the show notes.
/Film Daily is published every weekday, bringing you the most exciting news from the world of movies and television as well as deeper dives into the great features from slashfilm.com.
You can subscribe to /Film Daily on
iTunes
,
Google Podcasts
,
Overcast
,
Spotify
and all the popular podcast apps (
RSS
).
Send your feedback, questions, comments and concerns to us at
peter@slashfilm.com
. Please leave your name and general geographic location in case we mention the e-mail on the air.
Please rate and review the podcast on iTunes, tell your friends and spread the word!
Thanks to Sam Hume for our logo.