'Black Mirror' Season 5 Trailers And Episode Titles Revealed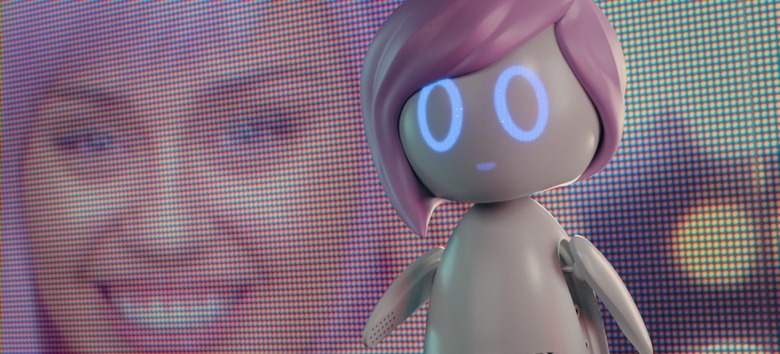 Just a week after Netflix dropped the first Black Mirror season 5 trailer with the surprise reveal that the star-studded season would consist of only three episodes, the streaming giant has released three new trailers. Each trailer teases one of the individual episodes from the fifth season of the Charlie Brooker techno-horror anthology series, along with the official titles for the episodes. Watch the Black Mirror season 5 trailers below.
Black Mirror Season 5 Trailers
"Smithereens"
The first trailer is for the episode titled "Smithereens," which stars Sherlock's Andrew Scott as a "cab driver with an agenda becomes the centre of attention on a day that rapidly spirals out of control." The episode is a clear takedown of rideshare culture popularized by apps such as Uber and Lyft. It doesn't appear that the episode will tackle the current-day issues plaguing those rideshare services like unionization or sexual assault, but instead puts forward the idea that the app is seeding murderous intent into its brainwashed drivers. Or something.
Damson Idris and Topher Grace also star in "Smithereens."
"Rachel, Jack and Ashley Too"
Miley Cyrus got her start playing a bewigged pop star with a double life, and makes a long-awaited return to the acting scene as...a bewigged pop star with a double life. But this meta piece of casting seems more than a stunt — the episode "Rachel, Jack and Ashley Too" shows Cyrus' pop diva Ashley spiraling into fatigue and paranoia while undergoing mysterious treatments, until she somehow appears to end up in the virtual assistant modeled after herself. The episode follows "A lonely teenager yearns to connect with her favorite pop star – whose charmed existence isn't quite as rosy it appears..." and also stars Angourie Rice and Madison Davenport.
"Striking Vipers"
Anthony Mackie stars in the episode that most resembles a domestic drama, following "Two estranged college friends reunite in later life, triggering a series of events that could alter their lives forever." But in classic Black Mirror fashion, "Striking Vipers" is more than it appears, as the first trailer hinted at a Mortal Kombat-style episode in which actors starred as video game characters. The "Striking Vipers" individual trailer is pretty vague on that element, but it would seem that Mackie's video game addiction may be the wrench in the friendship between him and Nicole Beharie's character. Yahya Abdul-Mateen II, Pom Klementieff, and Ludi Lin also star.
Black Mirror season 5 debuts on Netflix on June 5, 2019.