Kit Harington Is Goofy And Beardless In A Decent 'Saturday Night Live'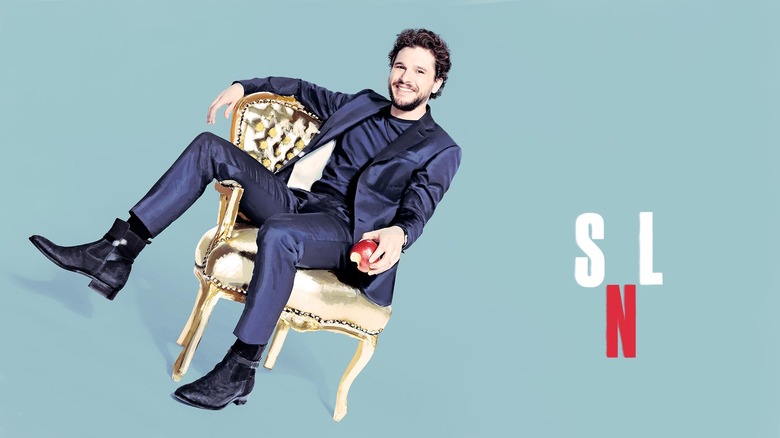 Everyone is so used to Kit Harington as Jon Snow that it was a little jarring to see him without a beard when he made his hosting debut on Saturday Night Live. But even more startling was his normal voice, which is surprisingly different from the way he speaks as Jon Snow. It was almost distracting, but then Kit Harington made you forget about it by doing some goofy characters. Plus, some of his Game of Thrones co-stars stopped by during the monologue. The result was a decent episode with a smattering of great sketches
The Best
New HBO Shows – There's already an official Game of Thrones prequel series coming on the way, but SNL showed off the impressive slate of other spin-offs that will try to keep the fantasy spirit alive. The wide array of different shows featuring Game of Thrones characters was hilarious, right down to the Law & Order: Special Victims Unit cameos at the end. This is just a great sketch.
Bachelorette Party – Sometimes getting a handsome man in drag is all it takes to get a laugh. And when that man is Kit Harington putting on an American accent and doing a burlesque striptease, it's even better. Leslie Jones can't even keep a straight face, but Kit Harington stays strong as he clumsily steps about in some tiny heels. Plus, there's a great payoff at the end of the sketch to close it out.
Nephew Pageant – It's incredible how young Kit Harington looks without a bear. He actually looks like a young teenage nephew in this sketch, which is weird but surprisingly hilarious. Aidy Bryant' s constant singing throughout and the blind pride for nephews is funny the whole way through. The reason this sketch works so well is because it comes from such an honest place where aunts are inexplicably so complimentary of their nephews.
The Average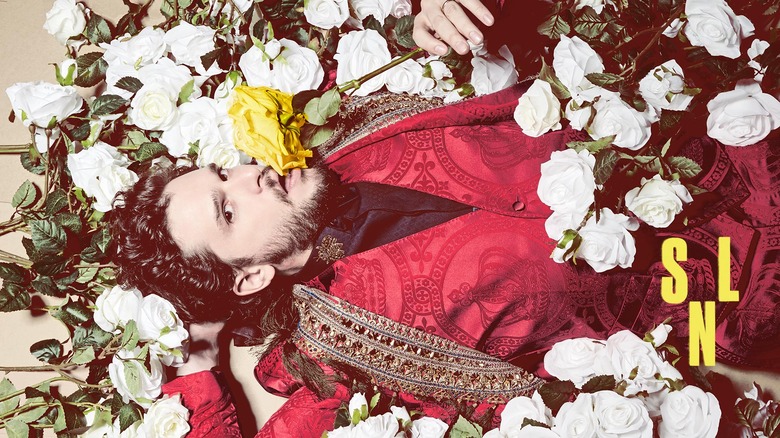 Theresa May – Sara Bareilles sings "She Used to Be Mine" in a music video style pre-recorded sketch where United Kingdom Prime Minister Theresa May has some difficulty being loved or liked by anybody. It's a little bit heartbreaking, but also hilarious when you think about the fact that she's single-handedly crippling Britain with her total lack of a plan to make Brexit work, let alone making it happen at all. Less laugh out loud funny and more chuckleworthy, this was a solid sketch.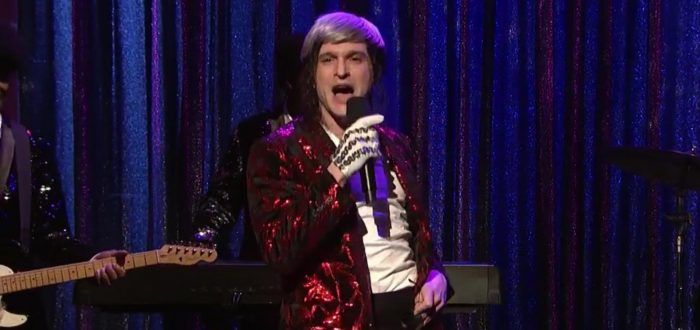 Frank Sinatra Impersonator – Unfortunately this sketch doesn't seem to be available online due to music rights. That's a real shame, because it's kind of surreal seeing Kit Harington as a Michael Jackson impersonator who's trying to become a Frank Sinatra impersonator on a cruise ship. It's all due to the fallout after Leaving Neverland, but clearly this band didn't have enough time to prepare for a new show. The sketch doesn't seem to maximize the full potential of this concept, but it does feature a surprise ending. Though the sketch isn't online officially, you might be able to find it somewhere.
Joe Biden – Jason Sudeiks returned as former vice president Joe Biden after the recent accusations of inappropriate touching came to light, prompting a quasi-apology from the possible future presidential candidate. It was nice to have Sudeikis come as Joe Biden, but you knew what jokes were coming in this sketch. Though there were some nice detours from Biden using Alexa and making some subtly inappropriate remarks.
New Video Game -What happens when the AI characters in video games are feuding with each other? Well, they keep bugging you with secret chatter and stop you from going into the weapons room. This idea is simple, but the execution of the video game characters and first-person perspective is surprisingly good. The joke gets a little old, but it's amusing.
The Worst
Exam – There's not really much funny about a rectal exam being done by a doctor with long, manicured fingernails. It's an old, lame comedic scenario. Not even the twist ending of this being an episode of Undercover Boss could save this from being something funny. It felt like a sketch that was put together at the last minute because another one got cut. That's not how things work at SNL, but that's how poorly conceived this sketch seems to be.
Graphics Department – Aside from the reveal of these graphics department nerds having a bunch of photos of their co-worker masturbating, this sketch was a real dud. The idea of nerds being nerdy feels lazy, and even though the banter was fast-paced and moderately amusing, the sketch is just flat. The only part that made me laugh out loud was the barrage of duplication spells of the aforementioned photo, but that's it.
Weekend Update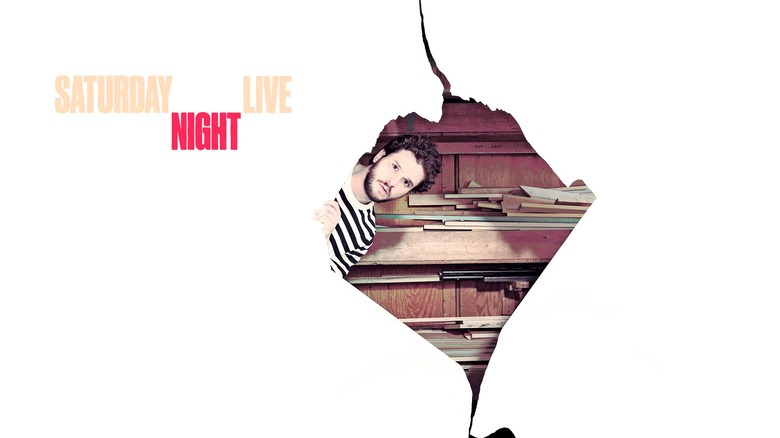 Colin Jost and Michael Che took some great shots at Republicans, Donald Trump, and Joe Biden this week. They also knocked out some great one-liners about Star Wars orgies. While the two felt energized this week, they weren't quite at the level that they need to be. There was little to no interaction, let alone any laughing at each other's jokes, and that's what usually helps make  this segment more fun. I honestly don't know why they haven't tried to improve upon this. It's almost like they're trying not to be as good as the other Weekend Update partnerships.
Film Critic Terry Fink's Spring Movie Review – Holy shit, keep bringing this character back as often as you can, Alex Moffat. This LSD-fueled film critic has takes on movies that you've never heard before, and it's a wild trip. Did you ever stop to think that Dumbo was actually a mediocre fever dream remake of Bryan Cranston's Trumbo? Like I said, please bring this character back.
Charles Barkley on the 2019 NCAA Final Four – You can't go wrong with Kenan Thompson as Charles Barkley. Even if you aren't paying attention to sports, this bit still lands because of how wacky SNL's version of the former NBA player and current basketball commentator is.
The Host
Seriously, we need to talk about how disappointing Kit Harington's real voice is outside of the character Jon Snow on Game of Thrones? There's something about his voice that just sounds so plain. I suppose it's not fair to expect him to talk like Jon Snow, but I've never been so surprised or disappointed by a real voice like this. This is important because it makes the characters he plays feel somewhat wimpy or awkward as a result. That's not to say that it didn't work in his favor for the sake of comedy, not to mention the fact that he can put on some amusing voices, but beyond
The MVP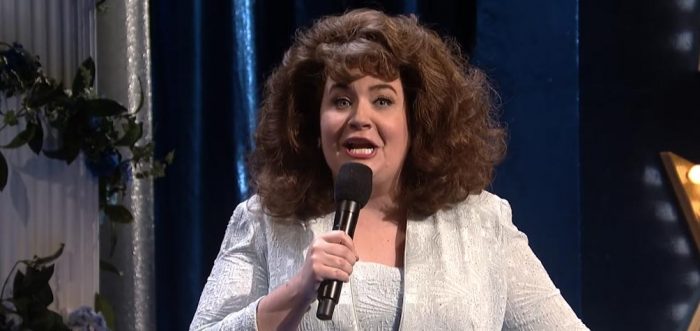 Aidy Bryant – Almost everyone had a standout moment in this episode, but the person who made me laugh the most this evening is Aidy Bryant and her over-the-top theatrical singing from the nephew pageant sketch. She feels straight from some kind of rural Midwest beauty pageant but also a family birthday party in Nebraska.
The Final Word
Saturday Night Live gained some momentum after last week's less than stellar episode with Sandra Oh (though it wasn't the fault of the host). While Kit Harington wasn't a knockout host, he still allowed himself to be extremely goofy and tackle a wide variety of sketches where he was always doing something different. They even made a Game of Thrones sketch work perfectly.
There's one more episode in this quick stream of three in a row. However, with Star Wars Celebration happening next weekend, we might not have a new review of the episode being hosted by Emma Stone on April 14. So stay tuned to see what happens.