Idris Elba Hosts 'Saturday Night Live', Proving This Man Needs To Star In More Comedies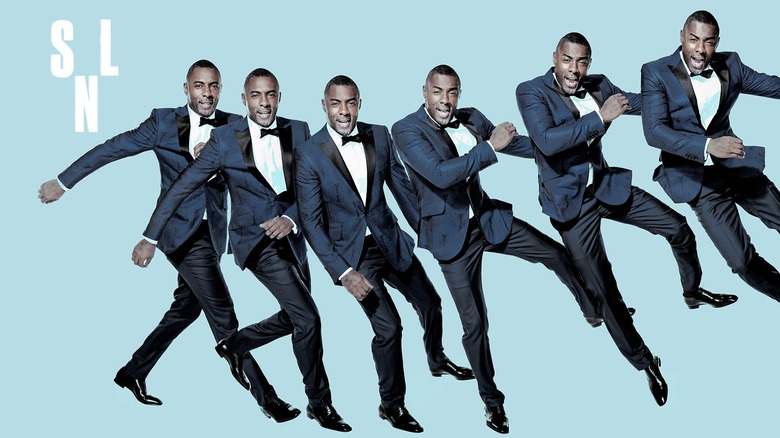 Idris Elba is best known for his roles in shows like The Wire or Luther, and big screen performances in the likes of Pacific Rim, Thor, Beasts of No Nation and Molly's Game. But he's certainly not known for his comedic chops. However, we're hoping that changes after his hosting debut on Saturday Night Live this weekend. Not only was Idris Elba surprisingly hilarious, but he was extremely comfortable, and the result was an exceptional follow-up to last weekend's stellar episode with John Mulaney.
So let's run through the best and worst sketches of the Idris Elba hosted Saturday Night Live.
The Best
Power Point – Kate McKinnon and Aidy Bryant need to start doing more sketches together. Between this sketch and last week's Weekend Update barbecue appearance, the two have been amazing together. In this one, their frantic and discouraged old receptionist characters are delightfully panicked and absolutely hilarious. Plus, the comedy that comes from the visual gag of their terrible Power Point skills cannot be understated. Such a great sketch.
Soccer Broadcast – SNL has crafted some classic sports broadcaster sketches like this before, but this one is particularly good thanks to Idris Elba's footie player's deadpan stupidity. If this doesn't prove that Idris Elba needs to star in more British comedy programming, whether it's on TV or film, then I don't know what will. This sketch is fast-paced and fiercely funny.
R. Kelly Interview – Well, this interview was a nice break from the hellish landscape of the United States government this week, so it's nice to see that SNL took the opportunity to be timely and relevant without diving into political headlines at all for any of the sketches. Instead, we got this outstanding cold open with Kenan Thompson as the totally insane R. Kelly in this interview with Gayle King. It's barely more ridiculous than the real interview itself, but the writers still did this one just right.
Magic Show – Why doesn't Leslie Jones do more physical comedy on Saturday Night Live? Not only is her enthusiasm about this magic show opportunity funny, but the slapstick gags are great here too. From the traditional sword trick gone wrong to some serious struggle with a water tank, her physical presence is a riot. Plus, the revelation at the end of the sketch from Kenan Thompson's character takes it to an entirely different place that makes the proceedings even funnier.
The Average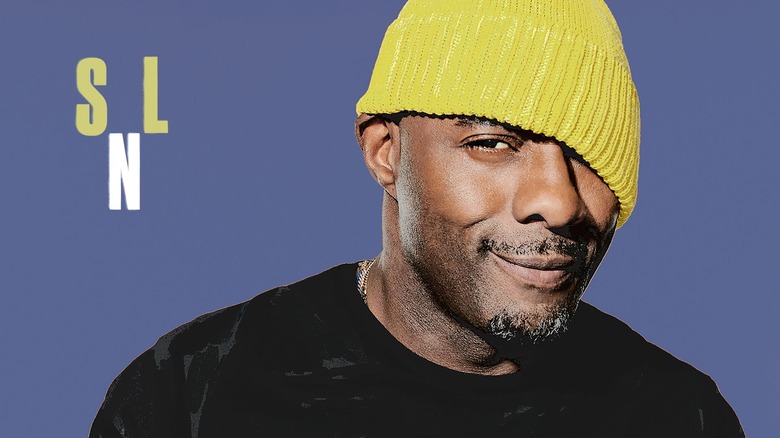 Bok Bok – It's not everyday that an SNL sketch can be simultaneously funny and nightmare-inducing, but here we are. Kate McKinnon is unnervingly creepy as the mascot of a fast food fried chicken chain called Bok Bok, and the human-like chicken just so happens to look like the horrifying internet meme known as Momo. The premise doesn't do much beyond Kate McKinnon looking creepy as hell, but having this all shaped as a fast food commercial does help heighten the gag.
Can I Play That? – There's a lot of sensitivity from people today when it comes to what kind of roles actors are allowed to play based on their ethnicity, gender, sexuality, race, and more. It's a topic that's difficult to touch comedically, but this game show concept does it pretty well. It shows how silly it is when so many rules try to be set for the sake of political correctness. Sure, a white actor shouldn't play a Mexican astronaut, but some of these restrictions are getting ridiculous, and this sketch gets some solid laughs out of that social commentary.
The Impossible Hulk – Man, this is such a hilarious premise. But for some reason, it doesn't feel like it lands with the impact it needs to. Maybe it's because they don't tap into the racial aspect of an enraged white woman calling the police on anything and everything that upsets her, but there's something missing in this sketch that could have made it better. But even so, it's still a pretty good one.
Supportive Friend – Okay, this is a weird one. Not only was this sketch on the verge of being in the worst category because of its terrible, abrupt ending. It was also nearly in the best category because of how over-the-top and hilarious Beck Bennett is in this sketch. As a compromise, I've put it on the bottom of the average section, because this feels like there was something great here that suffered from being cut to fit better at the end of the show.
The Worst
Gold Diggers – Much like last week's episode with John Mulaney, even this worst sketch from the night wasn't downright terrible. The idea of a reality show focusing on gold digging men going after WNBA players for their moderately sized paychecks is very funny, not to mention the fashion choices they're sporting. But something about the pacing and the ending kept this from coming together in the right way. Maybe it would have been better served as a pre-recorded sketch that followed the reality show format.
Weekend Update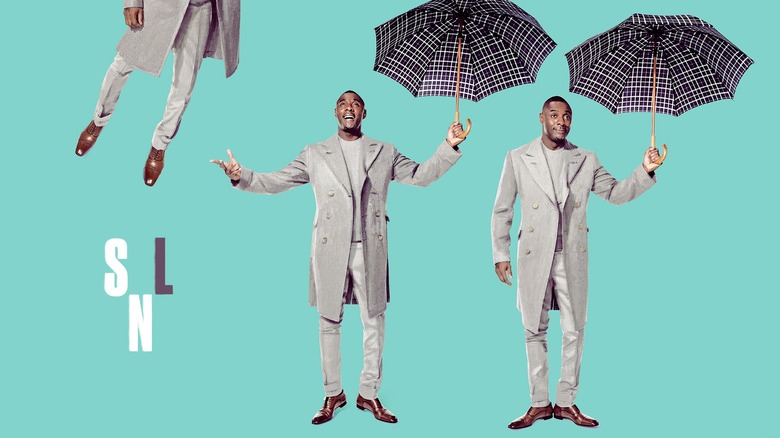 There are some real mic drop jokes in this edition of Weekend Update. What I particularly liked is Colin Jost and Michael Che reacting more to each other's jokes. Che especially liked a few of the jokes Jost had. But easily the best joke of this entire Weekend Update segment was that one-liner about Michael Jackson and the Leaving Neverland documentary. I honestly can't believe they did it on air. It was amazing.
Baskin Johns Shares More Goop Products – This Baskin Jones character from Gwyneth Paltrow's company Goop isn't one of my favorite bits that Heidi Gardner does at the Weekend Update desk. However, since this one actually brings in Gwyneth Paltrow as a supervisor character who has the same problem, it was a little more enjoyable. Hopefully this means that the character has run its course.
Pete Davidson and R. Kelly and Michael Jackson – If you thought that the Michael Jackson doctor joke was the only controversial bit that was going to come from Weekend Update, this segment with Pete Davidson talking about the ethics of enjoying music created by predators like R. Kelly and Michael Jackson is here to prove you wrong. It's edgy, funny, raw, and honestly, right on the money. This is why Davidson is such a beloved part of SNL, even if his character work in sketches usually leaves something to be desired.
Leslie Jones' Funeral Plans – I'm not sure we needed both Pete Davidson and Leslie Jones doing stand-up style bits at the Weekend Update desk this week. This wasn't a bad segment, especially with Leslie Jones being confused by being on Che's side of the desk instead of Colin's (I'd like to hear about the logistics of that decision), but it wasn't the banger that should have closed Weekend Update either.
The Host
Not enough can be said about how impressively funny Idris Elba was in his hosting debut on Saturday Night Live. Admittedly, during his monologue, I thought this episode might turn out to be a bit of a dud. Even though Elba gives a great monologue that's extremely inspirational when it comes to talking about following your dreams, it wasn't all that funny, and he seemed nervous. But thankfully, it wasn't an indication as to how the rest of the night was going to go, and he turned out to be fantastic. Please, get this man in more comedies as soon as possible.
The MVP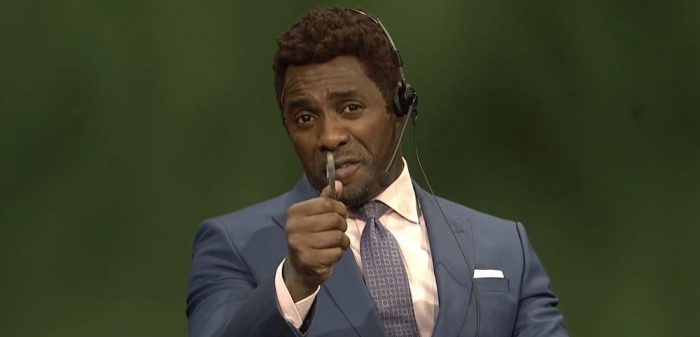 Idris Elba – Several cast members had great moments this week, but this was also one of those episodes where nearly everyone had a shining moment (sorry, Ego Nwodim and Kyle Mooney), making it hard for someone to run away as this week's MVP. So Idris Elba comes out on top, and it's rightfully earned since he had to subvert expectations of being a more dramatic actor.
The Final Word
The writers and cast of SNL are on a roll right now after last week's John Mulaney episode and this week's surprisingly great run with Idris Elba. It's kind of amazing that two of the best episodes of the season came right in a row like that. Thankfully, SNL is getting a bit of a break before the next episode arrives on March 30 with host Sandra Oh, so they won't be running on fumes for the next episode. Here's hoping they can still keep this momentum going.