Exclusive 'The Sisters Brothers' Clip Goes Behind-The-Scenes Of The Best Movie You Didn't See In 2018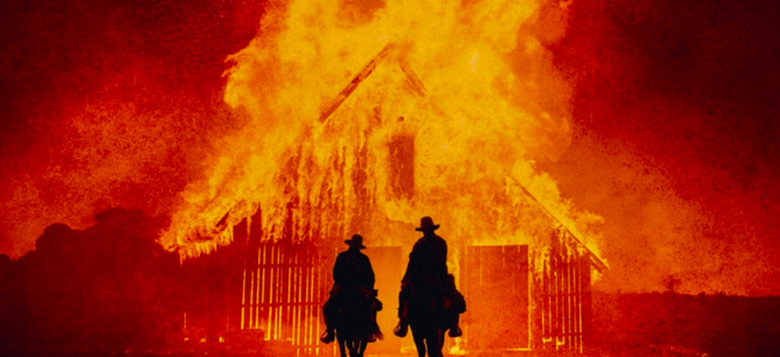 The Sisters Brothers is the best movie you didn't see in 2018 – a strange, melancholy postmodern Western starring John C. Reilly, Joaquin Phoenix, Riz Ahmed and Jake Gyllenhaal. If you missed the film in theaters (and there's a good chance you did), The Sisters Brothers is hitting digital this week, and Blu-ray next month, and you should really make an effort to see it. In honor of the digital release, we have an exclusive The Sisters Brothers clip focusing on the film's director, Jacques Audiard.
The Sisters Brothers Clip
I loved The Sisters Brothers when I saw it at TIFF, and was disheartened when the movie underperformed at the box office. Don't get me wrong – I wasn't expecting it to be a blockbuster. But practically no one went and saw this thing, and that's unfortunate. Movies like The Sisters Brothers should be embraced, because they're so rare. As I wrote in my review:
Sad, surreal and often quite bleak, The Sisters Brothers is simultaneously inviting and repellent. The world of the film – captured through gorgeous, painterly cinematography by Benoît Debie – is often vibrant and inviting. The best movies are those we wish we could climb inside and stay a while, and that's exactly the vibe The Sisters Brothers gives off. And yet, the film is punctuated with bursts of shocking, disturbing violence. This polarizing blend might repulse some viewers, while others will been enchanted.
This clip has the cast and crew singing the praises of director Jacques Audiard, and rightfully so – the filmmaker created something unique.
The Sisters Brothers arrives on Digital January 22 and on Blu-ray & DVD February 5, and I urge you to seek it out. You'll be rewarded with something special. A list of special features included on the digital and Blu-ray release is below.
Based on Patrick deWitt's acclaimed novel, The Sisters Brothers is set during the 1850's gold rush and follows two brothers earning a living as hired guns as they hunt down a chemist who has stolen a valuable formula from their employer. Charlie Sisters (Joaquin Phoenix) is a violent drunkard with a penchant for the hard life he and his brother have grown into, while Eli Sisters (John C. Reilly) is torn between the desire for a simpler, more peaceful life and the guilt-ridden responsibility to stick by his brother's side, despite the trouble it brings. While the two brothers pursue the chemist (Riz Ahmed) and his unlikely companion John Morris (Jake Gyllenhaal) across the Oregon Territory, director Jacques Audiard takes viewers on a cathartic exploration of what it means to be a man in a world contrasted by violence and opportunity.
Striking Gold: Making a "Modern Day" Western
Q&A Panel
Promotional Featurettes:
Brothers Forever
Wanted Dead or Alive
Gallery
Theatrical Trailer