Rachel Brosnahan Fits In Perfectly In The First 'Saturday Night Live' Of 2019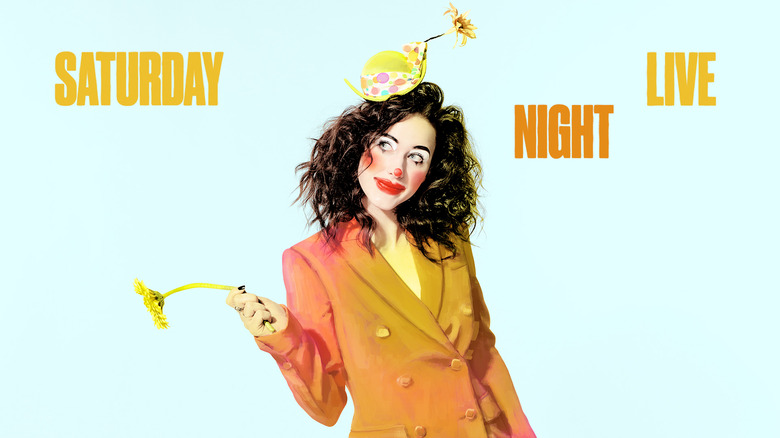 Rachel Brosnahan has found success pretending to be a comedian on the hit Amazon series The Marvelous Mrs. Maisel (which is worth watching right this very minute if you haven't already). But how did she fare taking the reins of one of the most revered comedy shows of all time? Saturday Night Live didn't use Rachel Brosnahan as effectively as fans might have hoped, not giving her much opportunity to play any standout characters, but the actress did feel comfortable on the series, blending in rather than taking the spotlight, which mostly worked for the entire show.
Let's run through the best and worst sketches from the Rachel Brosnahan hosted Saturday Night Live.
The Best
Earthquake News Report – Oh  my goodness, there are so many great things about this sketch. While the largest number of jokes comes from the simple premise of people with terrible and inappropriate sounding names, there are several smaller parts of this sketch that branch out from that premise to make it even better. The reactions from the rescue workers and the interruptions from the news anchor (including the awful earthquake puns) make this sketch even better. The setup of having this happen during the government shutdown is brilliant as it lends the premise to reality a little better. Just a perfectly executed sketch.
Leave Me Alurn – While the title of this product sounds like a movie where Tyler Perry's Madea opens a funeral home, it's actually a perfect commercial parody with something to say about men getting up in women's faces an inopportune times. The added features of being a portable phone charger and a water bottle are hilarious, especially when Kenan Thompson catches Kate McKinnon drinking out of the urn. Even the added stinger, which gets a little more direct about something annoying that women have to experience all the time, is great.
The Raunchiest Miss Rita – This sketch is perfectly hilarious as it is, but I can't help but think what it would have been like if The Raunchiest Miss Rita wasn't just loud and swearing, but also making honest observations about race during the time in which The Marvelous Mrs. Maisel is set. That would have been hilarious too and tied even more perfectly in with the Def Comedy Jam approach, even if it was just a tag at the very end.
The Average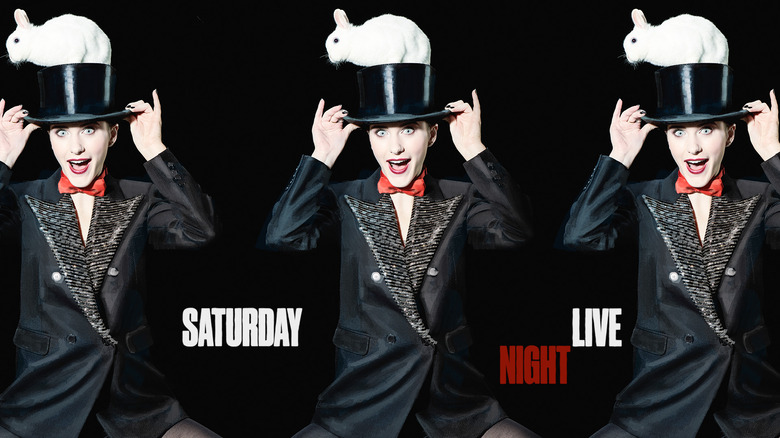 Millennial Millions – This one should hit close to home for a lot of young millennials who are having trouble finding stable jobs, buying a home and keeping health insurance. What's good about this sketch is how it balances jabs at both baby boomers and millennials, even if they're not exactly the most clever jokes.
Deal or No Deal – While I applaud the efforts of SNL's writers for doing something different than the usual timely, relevant political sketch, this Deal or No Deal parody still has a hard time making light of the increasingly frustrating government shutdown due the continued unfounded and racist actions of the Trump administration. However, I did like how they snuck in some of the other less fire alarm worthy moments, like the dinner with Clemson college students. Still, not a great sketch, but fairly amusing.
Tabitha -While there's something charming about watching the male cast members of Saturday Night Live pretend to be pets and children in trouble as we've seen in viral videos all over the web, it also felt a little reductive. Sure, that's the premise of the joke, and I like when it got extreme to the point of dog shame being shunned upon a man who had a secret family, but again, the sketch was more cute rather than hilarious.
The Worst
Kool-Aid – Though this parody of the Gillette ad that's causing such a controversy with fragile men in America is a perfectly ridiculous recreation of the commercial with Kool-Aid at the center of it, there's something that just feels off about. While this does skewer the idea of any company trying to make a socially relevant message adhere to their image, using Kool-Aid feels like the worst choice, mostly because there are already so many other great gags involving the wall-smashing pitcher out there. I'd give this one plenty of credit for the effort put into it, but the final product just didn't work for me.
Ken Instagram – Well, this didn't go over nearly as well as when Mattel figured out how best to present Barbie's new Instagram back when Donald Glover hosted SNL last May. That was already an average sketch, and Rachel Brosnahan's crafting of a saucy thriller tale involving Barbie, Ken and a secret buried under Barbie's jacuzzi couldn't brighten this one up. Even Kenan Thompson's consistently great, over-dramatic reactions couldn't save it from being a dud.
Weekend Update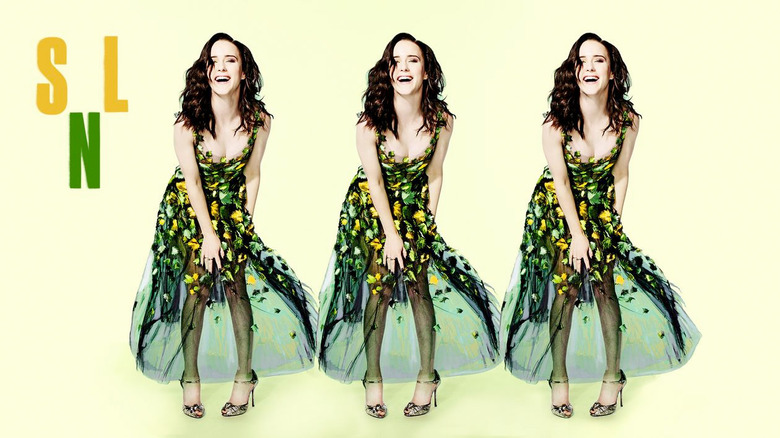 Colin Jost and Michael Che must have had a nice break over the holidays, because they came back relaxed and cool. Their back and forth with each other was fun, especially when it came to Che offering some commentary on Jost's jokes, and even cracking one at his expense. I can't say this enough, but I hope they keep this kind of chemistry up as the rest of the season continues. It won't happen, but we can dream, can't we?
Senator Elizabeth Warren on Running for President – Kate McKinnon is playing nearly every single significant female figure in the government, and it's because her work as an impressionist is top notch. This one isn't quite as fun as Supreme Court Justice Ruth Bader Ginsburg or Germany's Angela Merkel, though I think there's something to be said about the fact that she almost sounds halfway to a female Harry Caray. We're bound to be seeing much more of this impression when the next presidential election comes around.
Pete Davidson and John Mulaney Review Clint Eastwood's The Mule – Oh boy, I would watch a stand-up special with Pete Davidson and John Mulaney riffing on movies so fast. Their presentation of Clint Eastwood's The Mule is outstanding, and the kind of natural banter they have with each other is better than even the best night that Colin Jost and Michael Che have had during their entire tenure of Weekend Update. This was hilarious, and I hope it happens again at some point.
The Host
Rachel Brosnahan has been fantastic on The Marvelous Mrs. Maisel, showing her chops at least as a fictional comedian. And when it comes to Saturday Night Live, she clearly has a gift at being the kind of actress who has no problem giving away the spotlight and blending in with the cast of the late night sketch series. It's a bit of a shame that SNL couldn't give her more characters to play with, but Brosnahan's roles throughout the night still felt effortlessly funny, which is a pretty good compliment, especially for a debut host. If she ever returns, I'd love to see her branch out more and actually get a little more goofy.
The MVP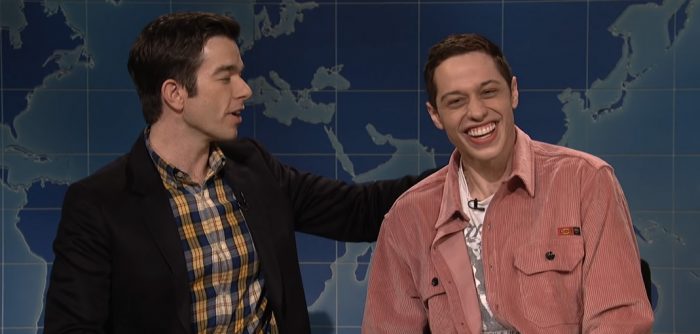 Pete Davidson – Here's a guy who has had a rough month, largely thanks to an extremely public break-up and all the vitriol being spewed his way by fans of the pop star he used to date. After worrying fans last year with what seemed like a suicide scare, not only did Davidson come back and make a couple jokes about it, but he seems to be doing much better. Some of that seems to be thanks to John Mulaney, who has been touring with Davidson this winter. Their bit together about The Mule brought some of the biggest laughs of the night, and Davidson was great in pretty much every sketch he was in tonight, even the worse Ken Instagram sketch where he's a total dimwit. Hopefully he's working through his struggles much better now and keeps his comedy strong.
The Final World
This was a strong 2019 return for Saturday Night Live, and I hope they can keep the momentum going the rest of the month with James McAvoy rounding out January with a new show. His comedic presence hasn't been prominent on film, but he has a charismatic and funny presence whenever doing press for whatever movie he's promoting. Hopefully we'll get some kind of sketch involving his character The Beast (or The Horde) from Split and Glass, maybe even a cameo from Bruce Willis and/or Samuel L. Jackson.
Unfortunately, this episode won't be getting a full review here at /Film because yours truly will be in the mountains of Park City, Utah checking out the latest offerings in independent film at the Sundance Film Festival, so stay tuned for all our coverage there coming later this week.