'Lords Of Chaos' Trailer: The Bloody Story Behind The Birth Of Norwegian Black Metal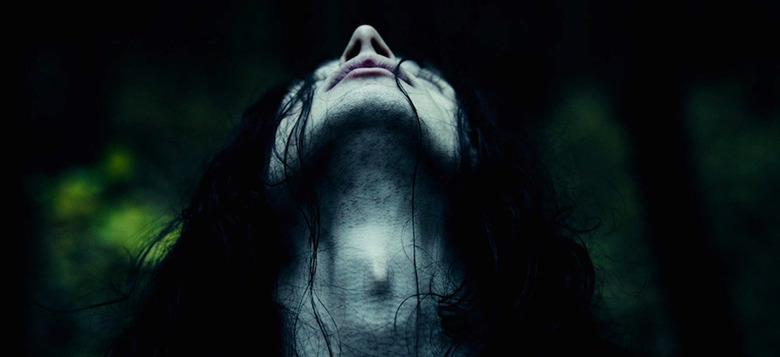 The crazy-but-true story of the Norwegian black metal band Mayhem takes center stage in Jonas Åkerlund's brutal drama Lords of Chaos. From humble beginnings to arson and murder, Lords of Chaos paints a not-very-pretty picture of the infamous black metal scene of the 1980s and 1990s. Rory Culkin stars as Øystein Aarseth, aka Euronymous, one of the founders of the Norwegian black metal scene. Watch the Lords of Chaos trailer below.
Lords of Chaos Trailer
I'll confess Lords of Chaos wasn't on my radar, but after this trailer, I'm intrigued. At first, it seems a little strange that the actors here are using their normal, mostly American voices instead of affecting Norwegian accents. But I suppose it makes a certain amount of sense – if everyone was using fake accents, it might get distracting, and we might start wondering why they're just not speaking Norwegian to begin with. Once you get past all that, you're in for one hell of a ride, as this trailer unleashes all sorts of mayhem. Er, make that Mayhem, the Norwegian black metal band at the center of the movie. Here's the synopsis:
A teenager's quest to launch Norwegian Black Metal in Oslo in the 1980s results in a very violent outcome. Lords of Chaos tells the true story of True Norwegian Black Metal and its most notorious practitioners – a group of young men with a flair for publicity, church-burning and murder: MAYHEM.
The film is adapted from the book Lords of Chaos: The Bloody Rise of the Satanic Metal Underground. Our own Jacob Hall caught Lords of Chaos at Fantastic Fest last year, and was impressed with what he saw, while commenting on how intense the movie is:
Lords of Chaos may be the most stomach-churning movie ever made about the pitfalls of geek culture. Because make no mistake: these musicians are geeks. Replace their guitars with comic books and Satan with Batman and it all aligns perfectly. This isn't a movie about music as much as it is a movie about young men being consumed by their hobby to the point where it and nothing else defines them. These guys all exist in a state of arrested development, where the only cure is growing up and realizing that, you know, you probably shouldn't murder people because it builds a stronger brand.
Lords of Chaos, starring Rory Culkin, Emory Cohen, Sky Ferreira, Jack Kilmer, and Valter Skarsgård, opens in theaters on February 8, 2019 and will be available On Demand February 22, 2019.