Exclusive: Jordan Peele's 'Us' Plot Synopsis Promises A New Twist On A Familiar Premise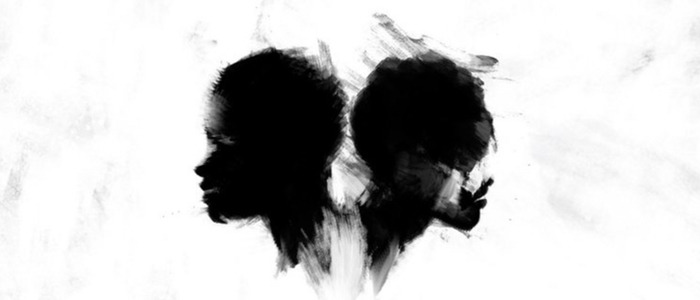 Ever since making his directorial debut with the acclaimed thriller Get Out, comedian and filmmaker Jordan Peele has been endlessly busy with new projects. He's working on a new iteration of The Twilight Zone, producing a remake of Candyman, voicing a role in Toy Story 4, and more. But the first feature film since his Oscar-winning debut will be called Us, and until now we knew relatively nothing about this project.
Learn the first details of Jordan Peele's Us plot after the jump.
After confirming with two separate sources, /Film can exclusively reveal this is the plot synopsis being sent out with recent test screening invites for Jordan Peele's new film Us:
A mother (Academy Award winner Lupita Nyong'o from Black Panther, Star Wars: The Last Jedi and 12 Years a Slave) and a father (Winston Duke from Black Panther) take their kids to their beach house expecting to unplug and unwind with friends (including Emmy winner Elizabeth Moss from TV series The Handmaid's Tale). But as night descends, their serenity turns to tension and chaos when some shocking visitors arrive uninvited.
That plot synopsis is clearly intentionally vague, and knowing what Jordan Peele did with Get Out, there's no way it's as simple as it's made to sound. Often the plot synopses for test screenings only give the most basic gist of the story so that audiences come into the screening mostly in the dark. However, it offers up an ominous tone and promises Jordan Peele will do something unexpected with a premise we've heard before.
In fact, that plot synopsis sounds similar to that of Darren Aronofsky's divisive thriller mother!, though this one does add children into the fray. It's unlikely that Peele is offering a twist on mother!,a film which has a variety of readings and explanations. But again, this movie likely has much more bubbling beneath the surface, especially since it's one of those "social thrillers" that Universal signed a deal with Peele to make.
Peele previously had this to say about following up his hit debut Get Out:
"What do I do next? How do I top [Get Out]? And you know, and I think it's important to focus on stories that are true to me. I go, when writing Get Out, my sort of mantra is or was, 'Let's write my favorite film I haven't seen yet.' So I think it's easy to get sort of bogged down in 'how does this compare to the first one, how does that compare?' When all is said and done... I'm just trying to entertain myself again."
In addition to those cast members mentioned in the synopsis, the cast of Us also features Tim Heidecker (Tim and Eric Awesome Show, Great Job!), Yahya Abdul-Mateen II (Aquaman),and Anna Diop (Titans), Shahadi Wright Joseph, Evan Alex, Madison Curry, and twins Cali & Noelle Sheldon.
Jordan Peele's Us is slated to hit theaters on March 15, 2019.