Cool Stuff: 'Empire Strikes Back' Crew Jacket Will Keep You Warm, Doesn't Smell Bad On The Outside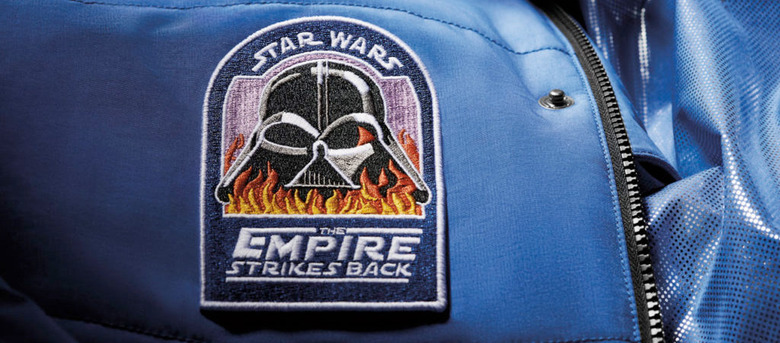 Among hardcore Star Wars fans, there is one coveted item from the production of the original trilogy that is a rare artifact. No, we're not talking about any props from the set, even though those are highly sought after items. Instead, we're talking about a winter jacket given to crew members who worked on the Norwegian set of The Empire Strikes Back on the location that was used to represent the ice planet Hoth.
Normally, getting your hands on one of these original jackets will cost you thousands of dollars, but thankfully, Columbia Sportswear is releasing an updated replica of the jacket that costs significantly less. It's still a bit of a salty pricetag, but it's a small amount to pay to show your true Star Wars fandom and to keep warm without cutting open an innocent tauntaun.
Check out The Empire Strikes Back crew jacket below.
Columbia's The Empire Strikes Back Crew Jacket
The Empire Strikes Back crew jacket from Columbia isn't an exact replica of the original. Instead, designer Leigh Roundy told StarWars.com:
"It was important to us to make something that felt authentic but not necessarily a direct replica, that had that Columbia appeal. We wanted to make a true, functional piece of outerwear. It was a fun challenge to maintain the overall feel and heart of the original design, but bring it into 2018 with Columbia's technologies and fabrications."
Winter coat technology has changed plenty since the original coats were handed out in 1979, so that makes sense. So this jacket is waterproof, breathable, and features a seam-sealed outer layer, along with the company's patented inner Omni-Heat thermal-reflective lining and insulation. It also features a removable, adjustable hood with removable faux-fur trim, two-way collar, ribbed comfort cuffs, wrist zips, and multifunctional pockets.
But the important details are the patches, which was maybe the most important thing to get right about the jacket: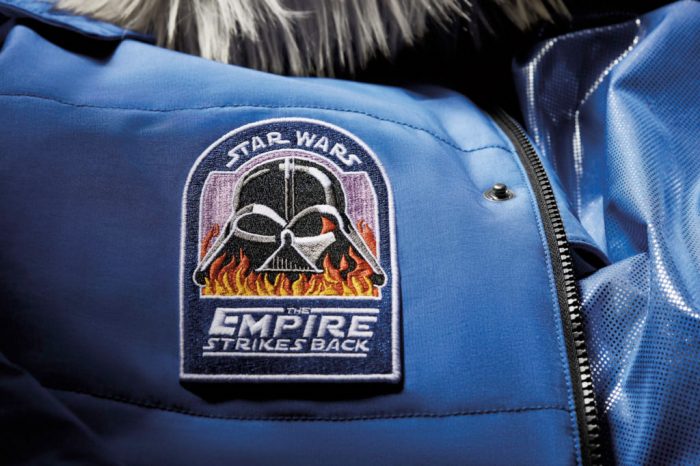 Now for the bad news. If you want to get The Empire Strikes Back crew jacket, it'll cost you $500. They went on sale at 12am ET overnight at the Columbia website and at select Columbia retail locations in the United States, Canada, Europe, China, Hong Kong, Japan and, Korea. Hit the website to see if they're still online or check your local Columbia store to see if there are any left: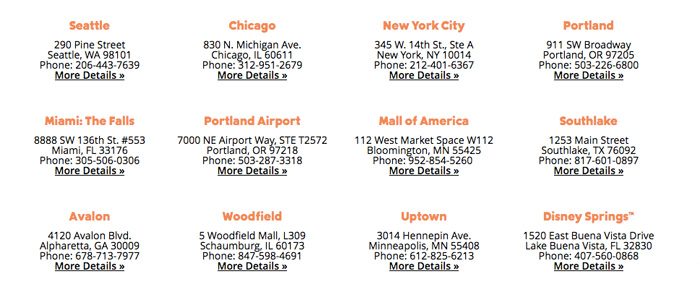 Or if you've got some extra money to spend, Mark Hamill has signed 30 of these jackets that will sell for $1,980 at Columbia-branded retail locations in New York, NY, Buena Vista, FL, Downtown Portland Flagship, OR, and Seattle, WA. All proceeds go to college access programs and scholarships, so it's for a good cause.