'Bad Boys For Life' Bringing Back Joe Pantoliano As The Angry Captain Howard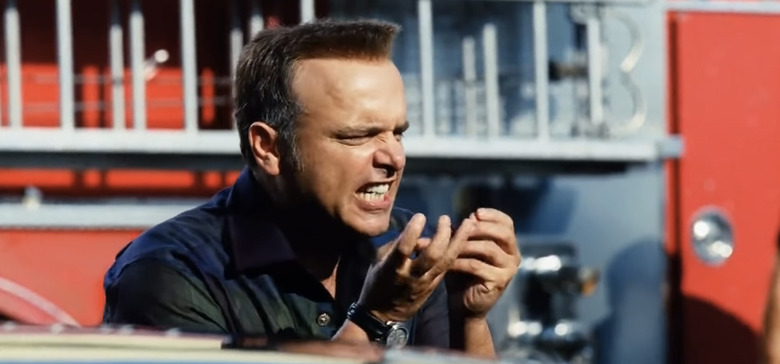 Unless you tuned in to the Netflix series Sense8, there's a good chance you haven't seen Joe Pantoliano in a little while unless you've been re-watching one of his famous turns in The Matrix, Risky Business, The Goonies, Memento or the Bad Boys franchise. But thankfully, the latter will bring him back to the blockbusters he deserves to be starring in.
The long-gestating and anticipated (?) sequel Bad Boys for Life will not only have Will Smith and Martin Lawrence back as Mike Lowery and Marcus Burnett, but it will also bring back the actor that we lovingly refer to as Joey Pants in the role of Captain Howard.
Deadline has word on Joe Pantoliano returning to the Bad Boys franchise, so at least we know that Mike and Marcus still have a police captain who is constantly annoyed at their endless involvement with destructive action. Sure, it's a cliched role, but it's a role that was pretty well executed by Joey Pants in the Bad Boys sequels. If you need a refresher on how great Joey Pants is in this role:
The angry police captain is a trope of buddy cop action comedies, but few actors can make the role as funny as Joey Pants. His sarcasm and constant frustration brings the right amount of energy to contrast against the cool attitudes of both Will Smith and Martin Lawrence. It's a nice change of pace from the usual cliche of having a sassy black police captain, as has been pointed out by movies like Last Action Hero and 21 Jump Street.
As of now, Will Smith, Martin Lawrence and Joe Pantoliano are the only Bad Boys for Life cast members that we know about. Details on the sequel otherwise are being kept tightly under wraps, and we don't even know what the story is going to be. What we know so far is that Michael Bay won't be directing this time. Instead, Adil El Arbi and Bilall Fallah will be making their Hollywood blockbuster debut, working from a script from Peter Craig (Bad Boys 2), Joe Carnahan (The A-Team) and new comer Chris Bremmer. Jerry Bruckheimer is still producing the franchise sequel.
Bad Boys for Life is supposed to start shooting in January 2019 with an eye towards releasing on January 17, 2020, so we have to learn something else soon right? Will the movie make that release date? Or will it be pushed back yet again?