Disney's 'Cruella' Eyes Craig Gillespie To Direct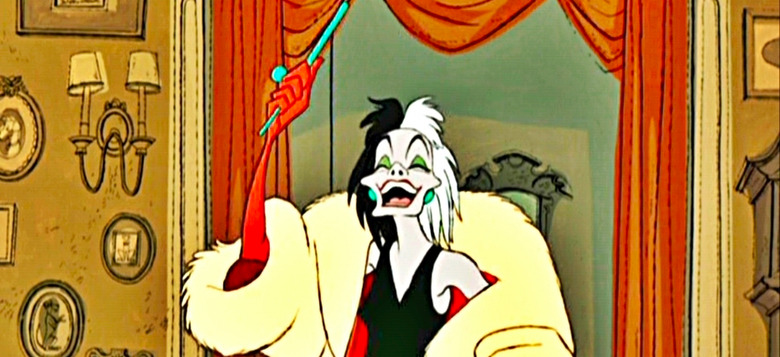 Cruella, Disney's live-action spin-off of 101 Dalmatians, may have found a new director. I, Tonya filmmaker Craig Gillespie is in talks to helm the movie, with Emma Stone set to play one of Disney's most dastardly villains – Cruella da Vil, who wants to turn a huge litter of puppies into a fur coat. Gillespie and Stone have hard work ahead of them: how do you make an entire movie about such a terrible character?Deadline has the news about the new Cruella director. At one point, Mozart in the Jungle co-creator Alex Timbers was attached to direct the 101 Dalmatians prequel, but that's no longer happening. Kelly Marcel, who wrote Fifty Shades of Grey and Saving Mr. Banks, penned a draft of the script, but the film is now working from a screenplay by Spectre co-wirter Jez Butterworth. Andrew Gunn (Bad Santa 2) and Marc Platt (La La Land) are set to produce.
Timing is a factor in regards to Gillespie taking over for Alex Timbers. As Deadline reveals, the House of Mouse "has decided it needs the movie to start production sooner than it expected," making it impossible for Timbers to helm – he's working on Beetlejuice on Broadway, and the stage version of Moulin Rouge. Gillespie has several film credits to his name: in addition to I, Tonya, he directed The Finest Hours, Million Dollar Arm, Lars and the Real Girl, and more.
This won't be the first time Cruella da Vil has appeared in a live-action film. Glenn Close memorably played the character in 1996's live-action 101 Dalmatians remake, and its sequel, 102 Dalmatians. In both the live-action and original 1961 animated 101 Dalmations, Cruella da Vil was a rich, cruel woman obsessed with fur coats, and...killing dogs.
Cruella has been in the works at Disney for some time, coming on the heels of the box office success of Maleficent. Cruella is intended to be an origin story of Cruella da Vil, described in 101 Dalmatians as a "vampire bat", "inhuman beast" and other nasty words. Stone has great comedic timing, and I have no doubt she'll turn in a memorable performance. But this project is going to be difficult to sell. Maleficent altered Maleficent's backstory to make her more sympathetic, but how the hell do you make a character who wants to turn puppies into clothing likable? We'll have to wait and find out. It's likely that pre-production on Cruella will begin immediately, with shooting set to begin sometime next year.