Showtime's 'Halo' Series Loses Director Rupert Wyatt, Faces A Troubled Future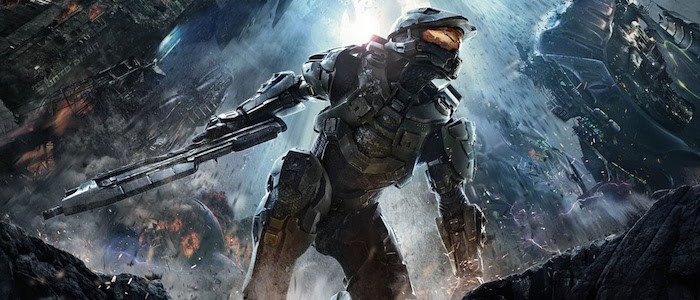 Bringing Halo to the screen has been a long and bumpy road for over a decade now. And here's the latest pothole: director Rupert Wyatt has left the upcoming television adaptation of the hit video game series. Now, Showtime will have to find another filmmaker to bring this ambitious, and expensive, science fiction war show to life.
However, we have learned that Wyatt's departure is the tip of a much larger iceberg – Showtime's Halo series isn't dead yet, but it's certainly fighting for its life.
Variety has the news of Wyatt's departure and it certainly seems amicable enough on the surface. The Rise of the Planet of the Apes and Captive State filmmaker blames scheduling issues for him leaving Halo, saying:
"It's with great disappointment that changes to the production schedule of Halo prevent me from continuing in my role as a director on the series. My time on Halo has been a creatively rich and rewarding experience with a phenomenal team of people. I now join the legion of fans out there, excited to see the finished series and wishing everyone involved the very best."
Showtime president of programming Gary Levine blames the show's "enormous" production demands for the schedule change that led to Wyatt's departure. Wyatt was set to direct multiple episodes of the series and serve as an executive producer. Kyle Killen is still set to serve as showrunner as the network searches for a new director to help spearhead the 10-episode season.
For all we know, there is nothing but truth in those statements, and this is not a smokescreen to mask other reasons for Wyatt leaving (this is incredibly common in Hollywood, which is why all press releases deserve a raised eyebrow). However, we have learned that not all is well with Halo, which tracks the intergalactic war between humans and a zealous alien race called the Covenant. Our sources tell us that the show's budget has spiraled out of control as the series' scope has expanded. The early scripts were within comfort range, our source tells us, but development has seen the entire series balloon in size and cost, leading to some cold feet.
Granted, HBO has had massive success spending summer blockbuster money on later seasons of of Game of Thrones, but that series had the better part of a decade to earn a passionate following. Meanwhile, Halo is a popular but past-its-prime video game series and it's not clear if non-gamers will be interested in this universe.
We'll see what happens next, but Halo has proven to be a tough nut to crack. It has defeated the likes of Peter Jackson, Guillermo del Toro, Steven Spielberg, Neill Blomkamp, and more. Add Wyatt's name to the list. Let's wait and see if Showtime goes through with this one.