Claire Foy Fits In Perfectly In Her Hosting Debut On 'Saturday Night Live'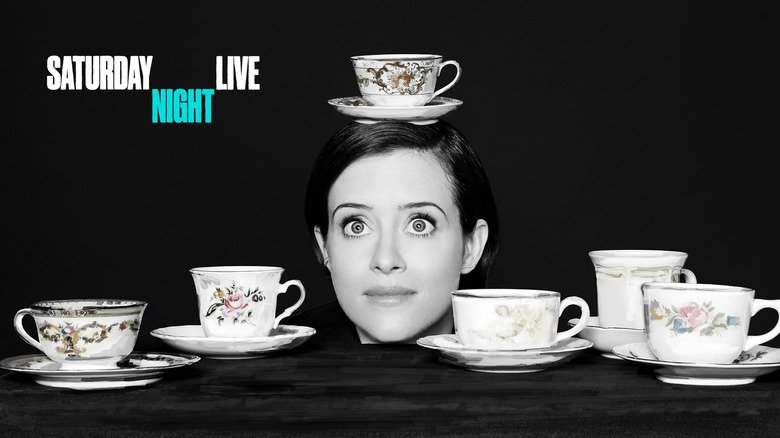 Claire Foy has only recently found fame in the United States thanks to her starring role in The Crown, not to mention leading The Girl in the Spider's Web and a pivotal supporting role in First Man. But she brought her acting skills to Studio 8H in an impressive way for her hosting debut on Saturday Night Live, doing what great hosts do by blending in with the rest of the cast. She wasn't always given much to do in some of the sketches, but the ones that did benefited greatly from her presence.
So let's dig into the best and worst sketches of the Claire Foy hosted Saturday Night Live.
The Best
Charlie's Grandparents – This Willy Wonka and the Chocolate Factory sketch did not take the direction that I was anticipating, but I certainly wasn't disappointed. While the timing of certain physical comedy moments was a little jumbled and awkwardly timed, this sketch still had me rolling. The idea of Grandpa George and Grandma Georgina just fully getting it on in the bed and wreaking havoc in the Bucket household is so simple, but the audio and sight gags elevate it to being hilarious.
War of Words – What's so great about this sketch is that it combines the modern sensibilities of texting with old war letters, not to mention a premise that constantly elevates the problem at the center of the sketch. Claire Foy playing things calm and straight while Mikey Day gets increasingly worried and frustrated is great, and the interjection of Kenan Thompson is just a cherry on this hilarious sundae.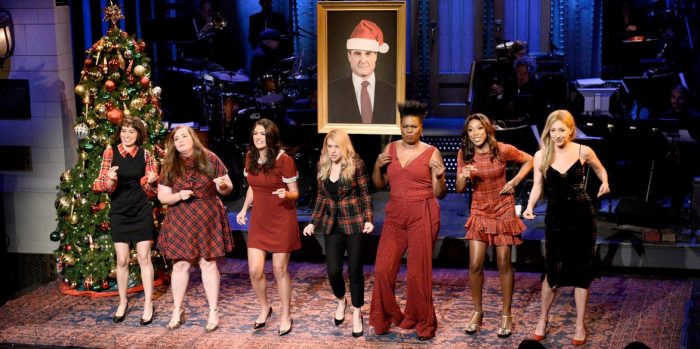 A Holiday Message from the Women at SNL – I'll be the first to admit that this wasn't one of the funniest sketches of the night, but I fully stand behind these sentiments around what should be a joyous holiday season. And nothing would bring me more joy than to have this circus of a White House administration completely torn to shreds by the investigation Robert Mueller has been conducting. This sham of a presidency has gone on far too long, and all I want for Christmas is you (Trump) to go to jail.
The Average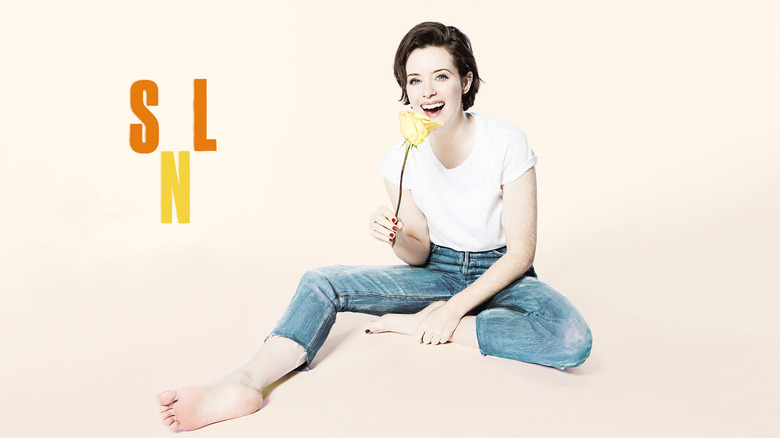 Dad Christmas – This is so accurate that it's almost more sad than funny. No, I don't have any experience with Dad Christmas, but I've been to the house of plenty of divorced Dads to recognize that Dad Christmas isn't much different from a regular weekend. Part of me wishes this entire sketch was a music video instead of the halfhearted spoof of "Last Christmas" where the lyrics could have been a little more well-written. It felt kind of lazy, but the sketch was still amusing overall.
HSN – Cecily Strong is great in this sketch, but it does get a little old after awhile and doesn't haven't much substance to it. The appearance of Aidy Bryant towards the end spices it up enough to make it funnier, but it comes a little too late. There is something hilarious about Aidy Bryant cruising around on a motorized scooter though.
Netflix Commercial – This Netflix commercial has a lot of ups and downs. It starts off easy and lame by making fun of the overstuffed library the streaming service keeps adding to, but then it takes a clever turn with parodies of shows they have on the way, especially the gritty reboot of Family Matters focusing on a drunk Carl Winslow and the reference to all the fake movies from Entourage, though not all the interludes are that good. It's still a fun sketch.
Trump Argentina – The presence of Ben Stiller and Fred Armisen spiced this one up a bit, but bringing Alec Baldwin back as Donald Trump continues to have diminishing returns. It's much better if SNL doesn't directly try to parody this insanity and does it through a filter like Weekend Update or a Fox News parody instead. But it was a nice touch for them to make another quick reference to Alec Baldwin's parking spot confrontation again.
The Worst
Good Morning Goomah – It's difficult to pull off a talk show format without being compared to the classic, best iterations of the familiar sketch comedy format. The problem here is that it's too close to the likes of Bronx Beat with Amy Poehler and Maya Rudolph and even Coffee Talk with Mike Myers as Linda Richman. The character work here is great, and the idea of the talk show being interrupted by the real word around these characters is almost funny, but it feels like something is missing here.
Morning Joe: Wedding – Honestly, I don't know why this is a recurring sketch. Not only are the impressions of Mika Brzezinski and Joe Scarborough by Kate McKinnona and Alex Moffat not very good, but the recurring gag of them clearly being aroused at inappropriate times by each other isn't that funny. The guests helped this one feel a little better with Willie Geist (Mikey Day), BBC World News' Katty Kay (Claire Foy), Rep. Elijah Cummings (Kenan Thompson) and Rep. Alexandria Ocasio-Cortez (Melissa Villaseñor), but just isn't enough to make it worth airing.
Weekend Update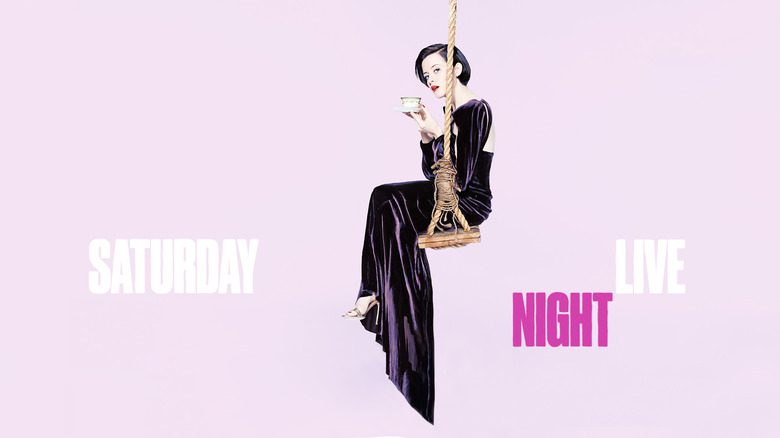 This might be the best edition of Weekend Update yet, especially with the interaction between Colin Jost and Michael Che this time, including a great joke at Michael Che's expense. The one-liners felt much more polished this time, and it came to a nice close with a little tribute to the late former President George H.W. Bush.
Leslie Jones Retires from Sex – This felt more like a stand-up act than some of the other appearances by Leslie Jones, and sadly it wasn't one of her more entertaining efforts. She had some decent jokes here and there, but this feels like territory that has been tread rather well by every comedian out there, and there's not much here to freshen it up. Though I will say that Michael Che's interjections were quite hilarious, and Leslie Jones trying to get at him was a great way to end.
Jules on the Economy – This character feels like something that a college kid might come up with for their improv group. Not the best debut for a character that clearly feels like a hopeful recurring bit at the Weekend Update desk, but it's not nearly as funny as similar characters that have been spawned as recurring guests.
The Host
Much like her First Man co-star Ryan Gosling, the wonderful Claire Foy knows how to blend in with the cast of Saturday night Live. The only downside is that the earlier sketches in the show didn't use her in the best way, but eventually she was able to break out a bit and do some real character work. Even if Good Morning Goomah wasn't a great sketch, Claire Foy showed that she has great comedic sensibilities and really brings a character to life. It would be nice to see her tackle some more comedic roles on the big screen in the future.
The MVP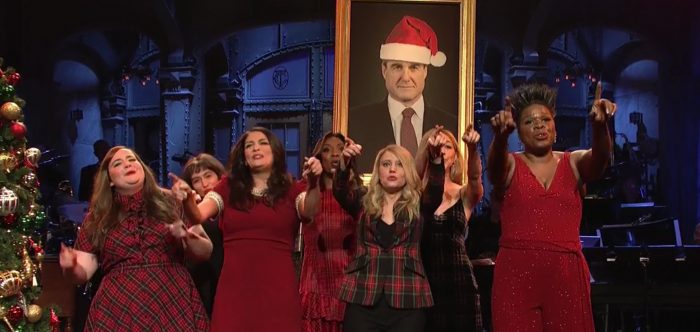 The Women of Saturday Night Live – Kudos to all the women of Saturday Night Live for coming together to say what they really want for Christmas, not to mention the men that stood back to let them do this on their own. But besides that, all of the women were great on this episode. Cecily Strong especially was good, and she likely would have been the individual MVP if it wasn't for all of the fine comedians coming together in the end for the perfect holiday message.
The Final Word
Honestly, I'm a little surprised that SNL really leaned into the holiday message about the Robert Mueller investigation with this first of three episodes in December, but the reports of what's coming for Donald Trump have made it quite topical again, so that makes sense. But it makes me wonder if this will heat up in the next two episodes as well.
We'll find out when Jason Momoa hosts Saturday Night Live on December 8.