Disney+ 'Rogue One' Series Hires 'The Americans' Executive Producer Stephen Schiff As Showrunner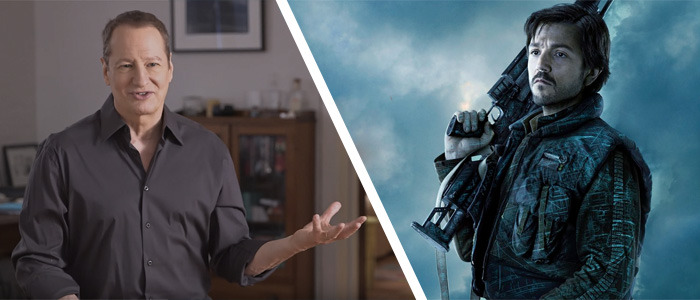 Earlier this month, we learned that Disney and Lucasfilm had another live-action Star Wars series in the works. It's a Rogue One prequel series that will focus on Diego Luna reprising his role as Cassian Andor, and it just got the best showrunner that a series focusing on a Rebel spy could ask for: The Americans executive producer Stephen Schiff.
Deadline has word on the Rogue One prequel series landing Stephen Schiff as showrunner. He's coming off five years working on the FX series The Americans, one of the best shows to hit cable in the past decade. The series frequently flew under the radar, but it finally got the recognition it deserved when it was nominated for Best Drama Series this year, and Matthew Rhys and Keri Russell landed Best Actor and Best Actress nominations, with the former taking home the trophy.
But the most important thing about The Americans is that it focused on two Russian spies tasked with siphoning the United States government for information after Ronald Reagan is elected president. It was a series that was packed with suspense, drama and style, and if Schiff can bring that level of intrigue to this Rogue One series, then we're in for a real treat.
We don't know much about the Rogue One series so far, but it will be focusing on Rebel spy Cassian Andor during the formative years of the alliance. It all takes place before Rogue One: A Star Wars Story, and we got a taste of what that seedy world is like at the beginning of the movie, where Cassian Andor has to make the difficult decision of dispatching with one of his sources before they're found out by Stormtroopers.
One big question we have is whether any other cast members from Rogue One will be brought on board the series. Obviously most of the primary cast won't be involved since Rogue One is the story that brought the ragtag team of Rebels together for their mission to retrieve the Death Star plans. But there are plenty of other Rebel Alliance members who could be part of the supporting cast, including the beloved Admiral Ackbar, who never appeared in Rogue One, despite being around during that time.
Stephen Schiff is the only name from behind the scenes of the new Rogue One prequel series that we've heard about so far, but apparently a writers room has already been put together and production is slated to begin next year.