This Week In Trailers: The Shivering Truth, Birds Of Passage, Funny Tweets, When Jeff Tried To Save The World, Straight Up: Kentucky Bourbon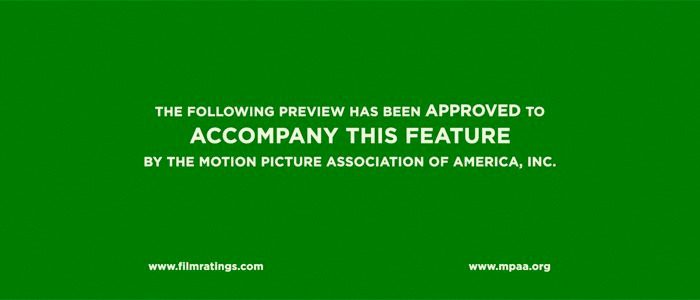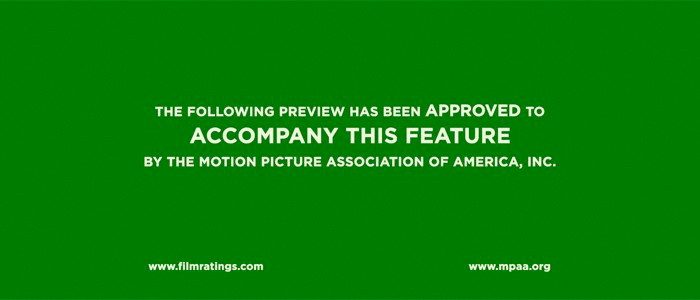 Trailers are an under-appreciated art form insofar that many times they're seen as vehicles for showing footage, explaining films away, or showing their hand about what moviegoers can expect. Foreign, domestic, independent, big budget: What better way to hone your skills as a thoughtful moviegoer than by deconstructing these little pieces of advertising?
This week we catch up with Napoleon Dynamite, take a look at the beginning of the drug trade in Columbia, find out what it takes to be funny on Twitter, get our minds blown out by puppets, and get drunk on bourbon.
Birds of Passage
I am transfixed by what directors Cristina Gallego and Ciro Guerra have put together here. Part of the brilliance of how this trailer grabs you is just saying at the outset, this is a movie about drugs, and it's unlike any narrative that's come before. I believe it, too, as we enter a world that seems to be absent those visual hallmarks that denote a movie about drug dealers. Machine guns, violence, these are all things we're accustomed to in our films about drugs, but this is taking a different approach. It's about how the drug culture seeped into modern society and destroyed indigenous ways of life, decimating everything in its path. It's stark and subtle, but there is a low-level threat of destruction under the surface of everything that we see. It's gorgeous to look at as we see how this all represents the end of a people and a way of life.
Funny Tweets
When directing a movie on what it takes to be the kind of online funny person that can get you a job, it helps to have a success story. Director Laurie McGuinness does a nice job in giving us our everyman who was plucked from pretty much complete obscurity and given a chance many vie to get in entertainment. It peppers in commentary from those who are successful comedy writers in their own right to get an idea of what works best in this medium. Nuance may be lost on a platform like Twitter, but this looks like a blueprint on how some cut through the noise.
When Jeff Tried to Save the World
What this trailer promises is an easy, breezy yarn starring Jon Heder. There's something to be said about those kinds of stories where there's a deadline, and a financial goal that needs to be met or else Old Man Caruthers and his rich buddies come to shut a place down. Director Kendall Goldberg doesn't seem to be breaking any new ground here, but it looks appealing enough as something you would watch on Netflix on some random weekday night.
The Shivering Truth
Director Vernon Chatman is back in a big way. The person who helped bring such notable must-see-TV like Wonder Showzen, Xavier: Renegade Angel, Delocated, and The Heart, She Holler to the small screen is here with something new. The trailer, which stars the voice talent of Jonah Hill, Michael Cera, and Starlee Kine is a revelation. It's deeply bizarre, but it hits that sweet spot in your mind that's reserved for third-eye, Dali-like entertainment. How could you not be intrigued with a synopsis like this:
The Shivering Truth is a miniature propulsive omnibus clusterbomb of painfully riotous daymares all dripping with the orange goo of dream logic. A series of loosely linked emotional parables about stories within tales that crawled out of the deepest caverns of your unconscious mind and became lovingly animated in breath-slapping stop motion – in other words, it is the truth.
If this trailer is any indication, it's going to become one of my most favorite things immediately.
Straight Up: Kentucky Bourbon
Director Eric Byford directed a short called Straight Up: Tennessee Whiskey and I couldn't tell you with a straight face whether bourbon and whiskey are the same things. Watching this trailer, you can tell it's not destined to be part of anyone's Top 10 list of greatest documentaries this year, but it's these kinds of educational projects which satisfy a specific curiosity. They help contextualize what would typically be something that an advertising agency would package in a TV commercial.
Nota bene: If you have any suggestions of trailers for possible inclusion in this column, even have a trailer of your own to pitch, please let me know by sending me a note at Christopher_Stipp@yahoo.com or look me up via Twitter at @Stipp
In case you missed them, here are the other trailers we covered at /Film this week:
What Men Want Trailer – Going hard into the paint of sheer wackiness
I Am The Night Trailer – WOW
Artemis Fowl Trailer – Huh?
If Beale Street Could Talk Trailer - Just a sumptuous trailer
Springsteen on Broadway Trailer – If you're a fan I guess this is something to be excited about
Vox Lux Trailer – Bold
Ultraman Trailer – Sorry, I just don't get it
Luther Season 5 Trailer - Might be a good show, but this is not a good trailer
Welcome to Marwen Trailer – It's hard enough to just get through this
Marvel's Runaways Season 2 Trailer – Skip it
State Like Sleep Trailer – Oh yeah
Happy Death Day 2 U: Feels kind of half-baked, but congrats on taking advantage of a sleeper hit
Aquaman International Trailer: I guess this is supposed to be fun, but I'm just not getting it