Sinemia Is Bringing Back Physical Debit Cards To Help Customers Avoid Online Fees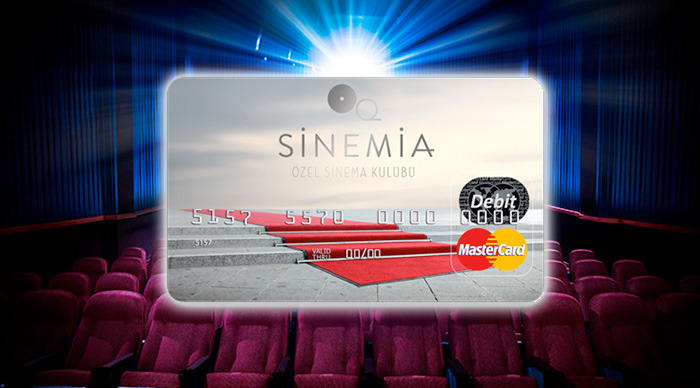 Even though MoviePass was the king of the movie ticket subscription service for a time, their shady practices of constantly changing the policies and capabilities of their service quickly turned them into an undesirable company. One of the other subscription services picking up the pieces has been Sinemia, who offers their own reasonably priced subscription plans to allow users to see movies on the cheap. However, recently there have been complaints about added online fees, making their discount on tickets practically useless. Thankfully, Sinemia has come up with a solution, albeit one that isn't the most efficient.
Sinemia announced that they will be bringing back physical debit cards after rampant complaints about extra online fees that come with purchasing movie tickets through the web. Sinemia used to have their own physical debit card just like MoviePass, but they got rid of them in favor of a virtual debit card that users used to purchase tickets online.
This workaround to avoid the extra online fees for using Sinemia to buy tickets through the internet is a little bit low tech since it requires you to go back to the old method of physically going into a theater on the day of your showtime to buy tickets. Sure, you avoid the fees, but it makes it a little more of a hassle, especially if we're talking about a weekend showing. But I suppose it's a small inconvenience to save money on movie tickets.
For those who don't care so much about the online fees but maybe want the option to purchase tickets in theaters as well, you can use the physical debit card to buy tickets online still, but you'll still have to deal with those pesky online fees.
Perhaps the biggest downside to this return of Sinemia debit cards is that now you'll have to pay $14.99 to get your hands on one. But if that doesn't sound all that bad to you, then head over here to request one.
At the very least, I'm glad that Sinemia is addressing one of the chief complaints from their customers and providing a workaround in a way that isn't massively disappointing. That's something MoviePass could never get quite right when people started complaining about all the changes and whatnot happening to their service. Here's what Rifat Oguz, Sinemia founder and CEO, had to say about the update:
"Our focus has been to provide a fraud-proof payment system to our customers, theater partners, and the rest of the movie ecosystem. Although we are living in an era in which payments no longer require a physical card, there are certain fees associated with booking movie tickets online. While our customers have been pleased that we are the only subscription service that continues to provide tickets to any movie for any showtime at any movie theater, we are constantly seeking to improve. Based on customer feedback, we've brought back physical debit cards to give our customers the option to avoid all booking fees as well as choose how they want to enjoy their night out at the movies."
If you're interested in trying out Sinemia, head to their website for more subscription details.