Sega Vs. Nintendo Tale 'Console Wars' Becoming A Limited Series, 'Kong: Skull Island' Filmmaker Jordan Vogt-Roberts To Direct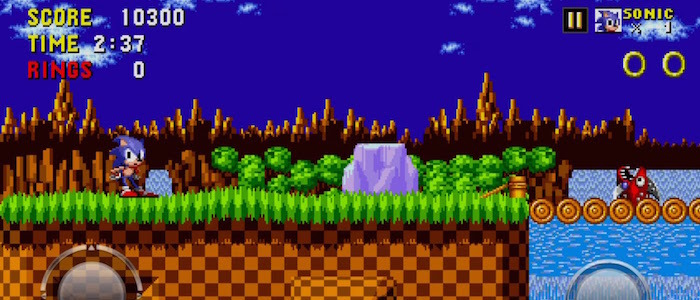 Top five favorite business rivalries – go! Coca-Cola versus Pepsi. Edison versus Tesla. Marvel versus DC. Disney versus Universal. And, of course, Nintendo versus Sega. That latter was the subject of the 2015 book Console Wars, which tells the tale of how the scrappy video game company Sega took on the colossal industry titan Nintendo in the '90s, fought hard, grew fast, and ultimately flew too close to the sun.
Now, this epic tale of the people behind the pixels is becoming a limited series, with Kong: Skull Island director Jordan Vogt-Roberts helming every episode.
If this story sounds familiar, that's because it was originally going to be a movie back in 2014, when Seth Rogen and Evan Goldberg planned to write and direct it. Nerdist reports that they're still on board this version as producers, but they've turned the reins over to Vogt-Roberts, a talented filmmaker who has not been shy about his love of video games (his Kong movie is filled with nods and references to the medium and he's also supposed to direct a Metal Gear Solid movie). Mike Rosolio will write the pilot, adapting Blake Harris' book.
(This is the point in the article where we disclose and acknowledge that Blake Harris is an occasional contributor to /Film.)
Console Wars will be shepherded to the screen by Legendary along with Rogen and Goldberg's Point Grey, who previously brought Preacher to AMC and Future Man to Hulu. No network or service has been announced for this new series yet.
If you're wondering what kind of juicy drama could possibly fuel this tale...well, let's just say that Sega's battle with Nintendo got downright vicious and saw kids forced to take hard Mario or Sonic stances in playgrounds all over the world. There's a little bit of Mad Men in this story, a little bit of The Wolf of Wall Street, and whole lot of aspects that are wholly unique because there hasn't been a definitive movie or show made about the inner workings of the video game industry yet.
Here's the official synopsis of the book, which paints a vivid picture of what to expect:
In 1990, Nintendo had a virtual monopoly on the video game industry. Sega, on the other hand, was just a faltering arcade company with big aspirations and even bigger personalities. But that would all change with the arrival of Tom Kalinske, a man who knew nothing about videogames and everything about fighting uphill battles. His unconventional tactics, combined with the blood, sweat and bold ideas of his renegade employees, transformed Sega and eventually led to a ruthless David-and-Goliath showdown with rival Nintendo.
The battle was vicious, relentless, and highly profitable, eventually sparking a global corporate war that would be fought on several fronts: from living rooms and schoolyards to boardrooms and Congress. It was a once-in-a-lifetime, no-holds-barred conflict that pitted brother against brother, kid against adult, Sonic against Mario, and the US against Japan.
Based on over two hundred interviews with former Sega and Nintendo employees, Console Warsis the underdog tale of how Kalinske miraculously turned an industry punchline into a market leader. It's the story of how a humble family man, with an extraordinary imagination and a gift for turning problems into competitive advantages, inspired a team of underdogs to slay a giant and, as a result, birth a $60 billion dollar industry.
For more, we ran an exclusive excerpt from the book years ago and it's still a thrilling read.
We have no idea when Console Wars will begin shoot or when and where it will air, but we will keep you posted.