The Morning Watch: 'Scrubs' Cast Reunion, Learning From 'The Devil Wears Prada' & More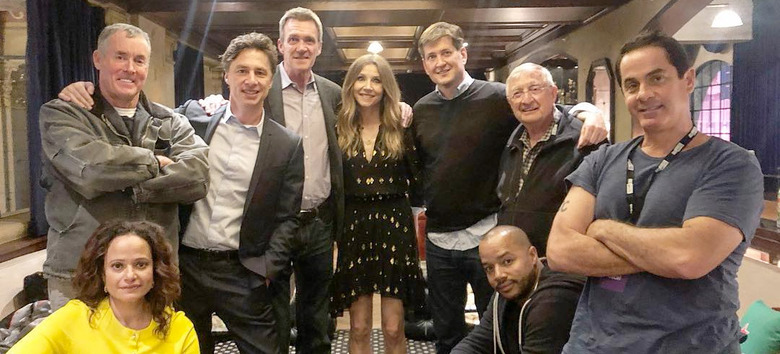 The Morning Watch is a recurring feature that highlights a handful of noteworthy videos from around the web. They could be video essays, fanmade productions, featurettes, short films, hilarious sketches, or just anything that has to do with our favorite movies and TV shows.
In this edition, the cast of Scrubs reunited at the Vulture festival and reminisced about working on the ABC comedy series. Plus, find out what happens if a Hollywood movie or television show doesn't have a script supervisor working on set, and John C. Reilly and Will Ferrell get together for a PSA about Movember.
First up, earlier this month, Vulture Festival hosted an hour-long Scrubs reunion bringing together cast members Zach Braff, Sarah Chalke, Christa Miller, Donald Faison, Neil Flynn, Ken Jenkins, Judy Reyes and John C. McGinley along with series creator Bill Lawrence to share their favorite memories and tell stories from making the show that aired on ABC from 2001 to 2010. (Photo courtesy of Zach Braff's Instagram)
Next up, a new video essay from Lessons from the Screenplay dives into the first 10 pages of the script for The Devil Wears Prada to show how efficiently and concisely it sets the stage for the rest of the movie. You might not expect a movie like this to be such a perfect lesson in screenwriting, but it's one of the tightest scripts of its kind.
Finally, as part of a cross-promotion with the upcoming comedy Holmes and Watson, Will Ferrell and John C. Reilly amusingly create awareness for the Movember Foundation to raise funds and awareness for men's health. They also dive into some mustache facts that you may not have heard before, all while wearing totally real mustaches.