'Bumblebee' Featurette: Generation 1 'Transformers' Designs Aim For Redemption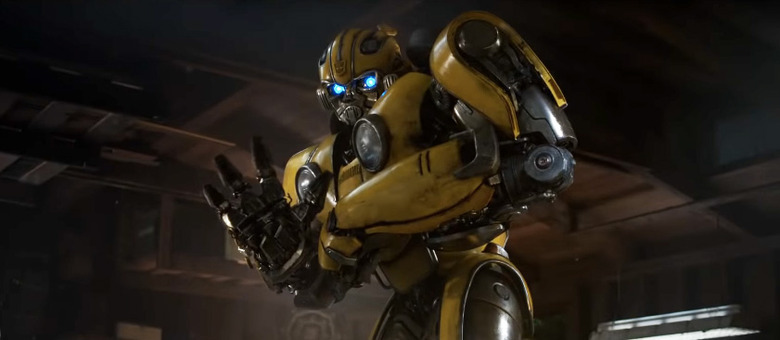 The Transformers franchise from Paramount Pictures saw a great deal of box office success, but it certainly wasn't something that most fans of the original animated series and Hasbro toys found themselves loving. A large part of that disconnect came from the designs of the Transformers themselves, which went more for industrial realism by having hundreds of moving parts rather than adhering to any previous designs that fans loved.
But that problem is about to be rectified in the upcoming Transformers spin-off Bumblebee. A new featurette from behind the scenes of the film focuses on the updated designs of the Transformers, which aren't really updates, but throwbacks to the original animated series. Will that be enough to bring fans back to this franchise?
Bumlebee Featurette - Generation 1 Designs
The Generation 1 designs of characters like Optimus Prime and Bumblebee will finally give fans what they've wanted to see for years, and it just might help redeem the franchise many of them had given up on.
But of course, there's more to Transformers than just how good they look on the big screen. There needs to be a good story that actually gives the Autobots and Decepticons something to do, and the movie needs to be more than just big explosions and metal-smashing action. We got plenty of that from Michael Bay, and we'd like a little more heart with our Transformers mayhem, please.
Since Bumblebee is in the hands of director Travis Knight this time, there's hope that he can bring some of the same sensibilities he brought to his work at the stop-motion animation studio LAIKA. He'll have help from leading lady Hailee Steinfeld, as well as John Cena, Jorge Lendeborg Jr., John Ortiz, Jason Drucker, and Pamela Adlon on the live-action side of things. Plus, Angela Bassett, Justin Theroux, David Sobolov, and Jess Harnell are lending their voices to Decepticons, and Peter Cullen has returned as Optimus Prime.
On the run in the year 1987, Bumblebee the Autobot seeks refuge in a junkyard in a small California beach town. Charlie, on the brink of turning 18 years old and trying to find her place in the world, soon discovers the battle-scarred and broken Bumblebee. When Charlie revives him, she quickly learns that this is no ordinary yellow Volkswagen.
Bumblebee opens on December 21, 2018.