'Call Of Duty' Movie Already Has A Sequel In The Works From 'Black Panther' Screenwriter Joe Robert Cole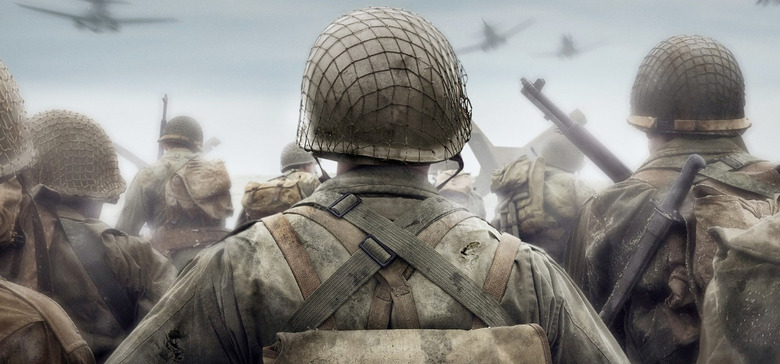 Remember the Call of Duty movie? It's based on the Activision video game franchise of the same name, which focuses on a team of soldiers completing missions in the dangerous battlefield of war. No, of course you don't remember it, because the Call of Duty movie hasn't been released yet. In fact, the movie doesn't even have a cast or distributor yet. But that's not stopping Activision from developing a sequel already. Nothing like putting the cart before the horse for the sake of efficiency.
Variety has word that a Call of Duty movie sequel is already in the works, and the video game studio has enlisted Black Panther writer Joe Robert Cole to write it. Of course, there's no way for us to know what the movie will be about, other than soldiers, since we don't really know much about the first Call of Duty movie for the time being.
When it comes to the first Call of Duty movie, we know Sicario 2: Day of the Soldado director Stefano Sollima will be at the helm. The filmmaker hasn't revealed much about the video game adaptation, but he did tell us a little bit about his approach this past summer:
"I think it's more the idea, the concept to tell a story of a soldier. It's something you haven't seen a lot. There've been a lot of war movies but not soldier movies."
One could argue that war movies are soldier movies, especially when you think of movies like Saving Private Ryan, where the soldiers are what make the story so engaging. Either way, it sounds like Sollima won't be trying to recreate the structure of the video games on the big screen. Sollima also said:
"I feel that a movie must be completely different as an experience from any video games. So meaning that in order to make a good movie based on a video game, you have to betray the structure. You must ignore the idea that they did a video game. You need to create something that is completely new and a great movie."
Even though the first Call of Duty movie is nowhere near getting off the ground yet, clearly Activision thinks they need to hit the ground running. They want the sequel ready to go as soon as production begins on the first movie sometime next year. After all, we know the studio hopes to build a cinematic universe along the lines of what Marvel Studios has done. Maybe they should focus on making just one movie first, but bringing in Black Panther's screenwriter for the sequel isn't a bad movie.