'To All The Boys I've Loved Before' Sequel In The Works At Netflix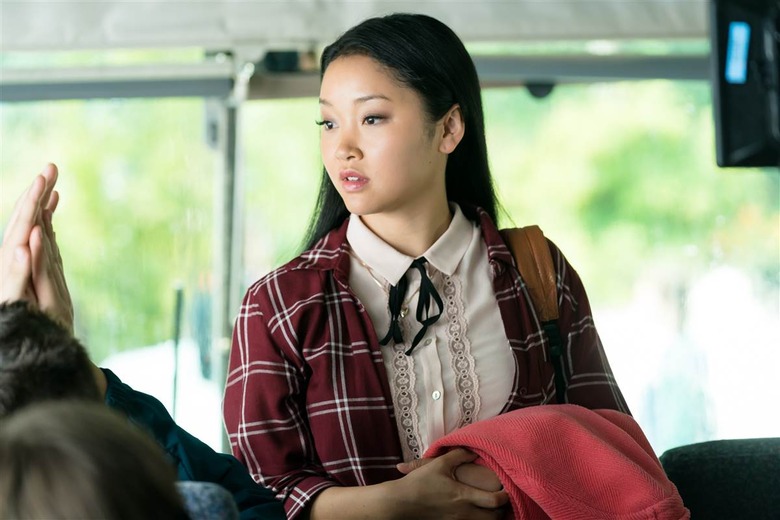 Whoa, whoa, whoa, it looks like we're getting a To All The Boys I've Loved Before sequel. Netflix is currently developing a sequel to the summer smash hit that made heartthrobs out of stars Noah Centineo and Lana Condor. While both Centineo and Condor had said that they would be on board for a sequel, which would adapt the second in Jenny Han's series of novels, P.S. I Still Love You, a new report confirms that Netflix is in discussion with Paramount as part of a new multipicture deal.
The Hollywood Reporter reports that Netflix is negotiating a new multipicture deal with Paramount that would include the sequel to the runaway rom-com hit To All The Boys I've Loved Before. THR writes:
One of the first movies being discussed for the Paramount-Netflix deal will be a sequel to To All the Boys I've Loved Before (the first film was made by Awesomeness, which Viacom acquired in August, and the new movie likely will retain the Awesomeness banner).
The first film debuted this August, and became an overnight sensation, launching the careers of Centineo and Condor, who both became the faces of Netflix's foray into teen rom-coms. Condor starred as half-Korean teenager Lara Jean Covey, a socially closed-off girl whose love letters to her various crushes accidentally get sent out, resulting in her striking up a fake relationship with one of their recipients, Peter Kavinsky (Centineo). But as all fake relationships in rom-coms go, they naturally fall in love. To All The Boys I've Loved Before adorable, funny, sweet, and warrants several rewatches. But thankfully, fans will only have to rewatch the movie a few times over before the sequel is sure to be greenlit.
The sequel would likeley adapt P.S. I Still Love You, the second in Jenny Han's series following the romantic entanglements of Lara Jean Covey. Beware Covey/Kavinsky shippers, there's trouble in the air for the adorable couple in this sequel as a new suitor who got introduced in the post-credits scene of the first movie appears. But hopefully the sequel will keep Covey/Kavinsky as endgame and maybe make some of Peter's missteps less egregious. (Don't make me hate Noah Centineo and his beautiful square jaw, please!)
No release date has yet been set for the To All The Boys I've Loved Before sequel.