Greg Kinnear To Play Bob Hope In Miss World Pageant Dramedy 'Misbehaviour'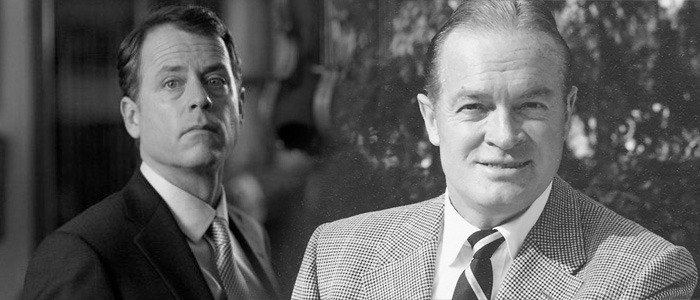 In case you haven't heard, Keira Knightley is taking a break from starring in period drams from the 1700s, 1800s and 1940s to star in a drama that only reaches back into the 1970s. The project is called Misbehaviour, and it focuses on the famous Miss World pageant from 1970. Greg Kinnear has been tapped to play comedian and host Bob Hope in the film, but he's only a small part of the unprecedented events that unfolded on the Miss World stage during the live broadcast.
Misbehaviour is based on the true story of London's Miss World pageant in 1970 that famously had the stage stormed by the Women's Liberation Movement during the live broadcast. The organization suddenly became globally famous after 100 million viewers watching saw this bold protest against beauty pageants that the group said demeaned women and reduced their worth to their looks. But that wasn't the only landmark moment that happened during the show.
The event hosted by Bob Hope took a surprising turn when the pageant resumed and ending up crowning Miss Grenada – Jennifer Hosten – Miss World, the first black woman to receive the honor. This created a bit of controversy since Miss Sweden, Marjorie Christel Johansson, was the favorite to win after receiving four first place votes. But she ended up losing to Miss Grenada, who only landed two first place votes. There were calls of racism on all sides, and the controversy that followed only made the pageant that much more insane.
Keira Knightley is starring in the film, but it's not clear what role she will be taking in the proceedings. Furthermore, the cast has Gugu Mbatha-Raw and Jessie Buckley on board to co-star, though it's again not clarified as to who they will be playing.
In addition to Greg Kinnear joining the project as Bob Hope, The Hollywood Reporters reveals project has also landed Lesley Manville as Bob Hope's wife, singer Dolores Hope. The two were quite prominent in the spotlight starting in the 1930s, one as a comedian and the other as a singer, and they remained a famous couple through the turn of the century. Kinnear and Manville certainly have their hands full bringing these entertainment legends to life.
Also joining the cast of Misbehaviour will be Keeley Hawes (Bodyguard), Rhys Ifans (Notting Hill), and Phyllis Logan (Downton Abbey), though their specific roles have yet to be revealed.
BAFTA-winning filmmaker Philippa Lowthorpe (Three Girls) is set to direct the film, which has an original script from Rebecca Flynn and Gaby Chiappe and is being produced by The Crown's Suzanne Mackie and Sarah-Jane Wheale. Production is underway this week in London and will continue through early 2019.
It's not clear when Misbehaviour will hit theaters yet, but we'll keep you posted.