This Week In Trailers: To Dust, Piercing, The Vanishing, Arctic, American Renegades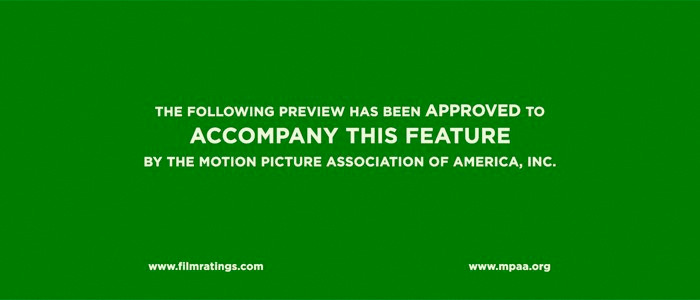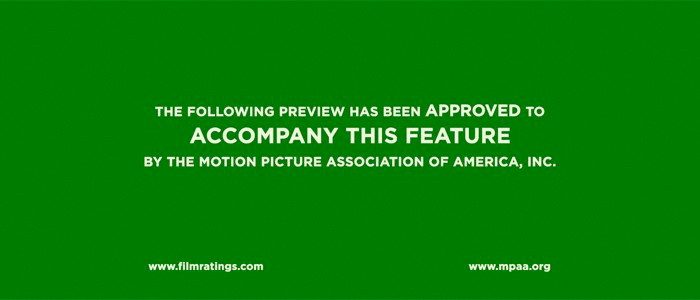 Trailers are an under-appreciated art form insofar that many times they're seen as vehicles for showing footage, explaining films away, or showing their hand about what moviegoers can expect. Foreign, domestic, independent, big budget: What better way to hone your skills as a thoughtful moviegoer than by deconstructing these little pieces of advertising?
This week we get secluded on an island with Gerard Butler, try to get away with murder, watch as Ferris Beuller becomes a mensch, see what a paycheck looks like, and try to survive Hannibal Lecter.
The Vanishing
This trailer promises a stunning debut from Danish director Kristoffer Nyholm, someone who recently worked on the FX show Taboo with Tom Hardy.
Before you soak in all that Peter Millan and Gerard Butler goodness, here's the synopsis:
On an uninhabited island 20 miles from the rugged Scottish coast, three lighthouse keepers arrive for their 6 week shift. As Thomas (Peter Mullan), James (Gerard Butler) and Donald (Connor Swindells) settle into their normal quiet routine, something unexpected, potentially life-changing occurs – they stumble upon gold. Where did it come from? Who does it belong to? A boat appears in the distance that might hold the answer to these questions – What follows is a tense battle for survival, fed by isolation, paranoia and greed, leading three honest men down a path to destruction.
This trailer exquisitely, and effortlessly, sets up the premise of the story and sets into motion the events that will ultimately work themselves out by the 3rd act. There is no tipping of hands, and no reveals that should stay hidden. The sum of all of this is that we get the kind of under-the-radar gem that, on the surface, is the right kind of thriller that could be incredible.
Piercing
Director Nicolas Pesce, who is best known for 2016's The Eyes of My Mother, is back with a scorcher. On the surface, we think that this is just going to be a movie about Mia Wasikowska meeting her demise at the hands of a total skeeze. Then, something happens. The entire world this movie inhabits starts melting like a Dali painting. Some notable pull-quotes carry us through a trailer that feels like a mix of American Psycho and Hard Candy. I'm not even sure what's happening by the end of this thing, but in the pantheon of trailers that grab you and don't let gom this one is the tops.
Arctic
Director Joe Penna's first feature-length movie rests entirely in Mads Mikkelsen's hands. Like Cast Away, much of what will make this endurable is how well Mikkelsen handles his struggle. The struggle in question comes from the movie's synopsis:
A man stranded in the Arctic after an airplane crash must decide whether to remain in the relative safety of his makeshift camp or to embark on a deadly trek through the unknown in hopes of making it out alive.
The feeling of isolation and desperation, makes this a movie that's ideally suited for Mads. The trailer hints at being a story of one man trying to stay alive in an unforgiving environment, and along with a sneak peek of him battling a polar bear, and it does it quite well. Somehow, a mostly quiet feature with Mikkelsen has me all giddy; and it's not hard to see why as this film promises a lot of action in a very tight space.
American Renegades
This movie was called Renegades around the world before some marketing genius decided to slap an "American" on it before it bows on our capitalist screens. The trailer attempts to be something of a bold action film worthy to sit among the best of the best, but, unfortunately, this entire thing reeks of being a goof rather than a legitimate film. Director Steven Quale (Final Destination 5) attempts to create something with heft, but the cringy scene chewing by the usually fantastic J.K. Simmons is an unfortunate thing to behold. Your mileage may vary, but I'm honestly impressed by how terrible this all looks.
To Dust
Director Shawn Snyder has undoubtedly created an odd couple. You wouldn't think that a distraught Hasidic cantor who despairs over his dead wife's decaying body, and who goes to a community college biologist (Matthew Broderick) to talk about his feelings would be amusing, but this works. This trailer has a tough row to hoe in establishing what brings us together, but the connection between these disparate individuals is instant. We balance between the dramatic and the comedic, along with slipping in some pretty strong commentary about the nature of our mortal selves, with the end of all this being one of the unique buddy films to come out this year.
Nota bene: If you have any suggestions of trailers for possible inclusion in this column, even have a trailer of your own to pitch, please let me know by sending me a note at Christopher_Stipp@yahoo.com or look me up via Twitter at @Stipp
In case you missed them, here are the other trailers we covered at /Film this week:
The Informer Trailer – Could be worth a VOD watch
The Secret Life of Pets 2 Trailer – Just not a fan of this style of animation
Aquaman Trailer – It seems OK, definitely the best trailer of the bunch
The Intruder Trailer - It's quaint, the kind of movie they don't make any more
Wayne Trailer – I'm down for this
The LEGO Movie 2 Trailer – Sure, why not
Serenity Trailer – Hawt
Stan & Ollie Trailer - I'm intrigued
They Shall Not Grow Old Trailer – I'm utterly transfixed
The Lion King Trailer – Chills