'Spider-Man: Into The Spider-Verse' Tracking Between $30-$40 Million, But It Could Be Bigger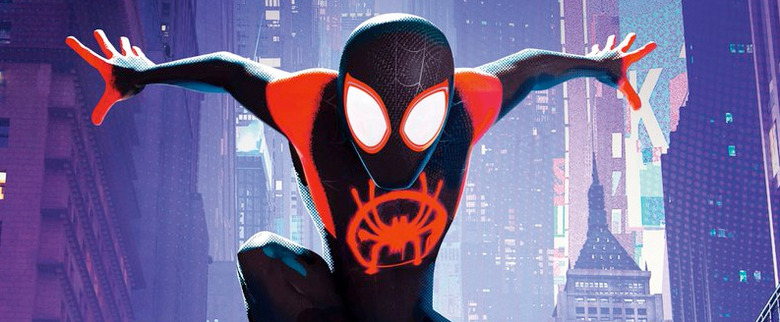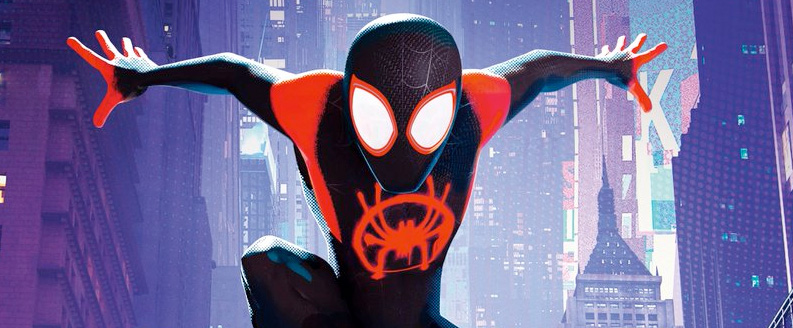 A ton of new releases are hitting theaters this week in an effort to convince families getting together for Thanksgiving to head off to their local multiplex. However, once Turkey Day is over, it'll be a few weeks before another tentpole release hits theaters, and that'll be an adventure for Spider-Man unlike any we've seen for the webslinger before.
Spider-Man: Into the Spider-Verse will be the first theatrically released animated Spider-Man movie, and it'll also be the first time the Ultimate Spider-Man character Miles Morales is getting his own movie. But he's got some other Spider-People coming along with him, bridging several different comic book universes into one for a promising animated adventure. Right now the early Spider-Man Into the Spider-Verse box office tracking isn't through the roof, but it's certainly promising for this kind of movie.
So how much is this animated Spider-Man looking to make in its opening weekend? Find out below.
Deadline has early projections for the Spider-Man Into the Spider-Verse box office debut that peg the movie pulling in somewhere between $30-$40 million. That might seem a little low for a property as popular as Spider-Man, but this is a movie that isn't part of the Marvel Cinematic Universe, it's animated, and it's a much different approach to the comic book movie than we've seen before. So audiences may not be sure if it's worth their time.
When it comes to comic book movies, the animated fare usually doesn't make it to the big screen. A large amount of animated comic book movies are relegated to Blu-ray, DVD and VOD releases, but this feels like a potential gamechanger. Not only does the style make it stand out, but the scale of this movie is pretty big too. It has a chance to open up the big screen to even more animated superhero stories that might otherwise be too expensive or even complex in live-action form.
Futhermore, this version of Spider-Man puts a half-Latino, half-black character at the center of the Marvel Comics universe, which could help bring in more diverse demographics who may need a little more convincing to see the latest superhero movie. That means more butts in the seats, and more money at the box office. Frankly, I wouldn't be surprised if the movie ends up exceeding these expectations, especially since it only has The Mule and Mortal Engines to contend with when it hits theaters.
Spider-Man: Into the Spider-Verse is directed by Bob Persichetti, Peter Ramsey and Rodney Rothman, the latter also writing the script with Phil Lord, who also produced the movie with collaborator Chris Miller. The voice cast features Shameik Moore as Miles Morales, Hailee Steinfeld as Gwen Stacy, Jake Johnson as Peter Parker, Liev Schreiber as The Kingpin, Nicolas Cage as Spider-Man Noir, John Mulaney as Spider-Ham and many more.Spider-Man: Into the Spider-Verse opens December 14, 2018. Watch the most recent trailer here.