'Monster Hunter' First Look: Tony Jaa And Milla Jovovich Are On The Hunt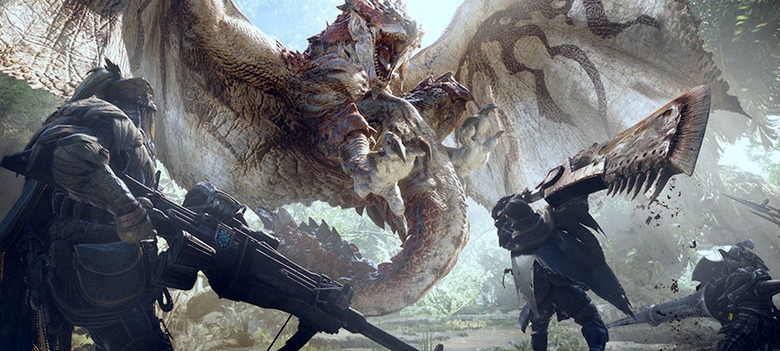 If you were worried that we haven't had a video game movie from director Paul W.S. Anderson for a couple of years, Screen Gems has you covered. And this one is another adaptation of one of Capcom's best-selling video game franchises.
Monster Hunter is an action role-playing game following the Hunter, who slays or traps large monsters across a vast world as quests are handed to him by the locals. Players gather loot and resources in order to build up their weapons, armor and more in order to take down more powerful monsters.
Now the game is coming to the big screen with Tony Jaa as the Hunter and Milla Jovovich as an original character named Natalie Artemis, and the first photo from the film's set down in South Africa has been revealed. Check out the first Monster Hunter movie photo below.
Monster Hunter Movie Photo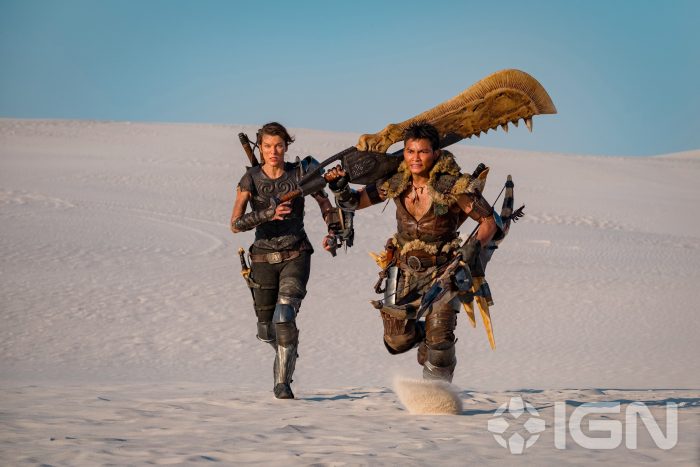 IGN released this first look at the video game adaptation, and here's the official synopsis to get you on board:
Behind our world, there is another: a world of dangerous and powerful monsters that rule their domain with deadly ferocity. When Lt. Artemis (Milla Jovovich) and her loyal soldiers are transported from our world to the new world, the unflappable lieutenant receives the shock of her life. In her desperate battle for survival against enormous enemies with incredible powers and unstoppable, revolting attacks, Artemis will team up with a mysterious man who has found a way to fight back.
That massive sword that the Hunter is wielding is known as a Giant Jawblade, a type of Great Sword, taken directly from the game. He's also wearing a Great Hunter's Bow, which will likely see some action as well. As for the rest of the wardrobe, video game fans will notice that it's inspired by the look of the Field Team Leader from Monster Hunter World.
Meanwhile, Milla Jovovich has a Dual Blades on her back, and it has been confirmed that she will wield them at some point. She's also armed with a carving knife you can see strapped to her thigh and a weapon known as a Slinger on her left arm.
All the armor that we'll see in the movie is lifted directly from the video game franchise, which should please fans, and there are hints that the Diablos might show up sometime during the film. Another possibility is seeing the Felyne monster known as the Meowscular Chef, a muscular anthropomorphic cat obsessed with bulking up. After breaking his hunting weapon, he decided to take up cooking and now uses it to cut meat to help other hunters get beefier.
If you'd like to learn more about the upcoming Monster Hunter movie, IGN has a round-up of 12 interesting things they learned from chatting with director Paul W.S. Anderson over the phone. A lot of it will be enticing to fans, but only if they're fine with how the Resident Evil franchise was handled.
Monster Hunter doesn't currently have a release date, but it's likely coming sometime in 2019.