See 'Aquaman' One Week Early With Your Amazon Prime Membership, More Locations Added [Updated]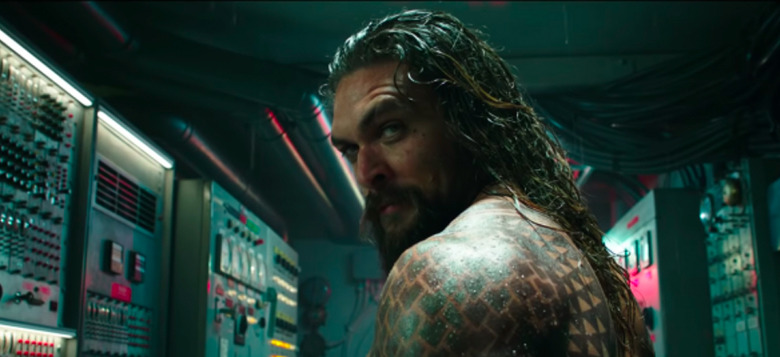 We may receive a commission on purchases made from links.
UPDATE: Warner Bros. Pictures and Amazon have added 100 more venues for these early screenings of Aquaman. So if you couldn't get tickets before, see if you can get them now. Our original story from November 19 follows below.
Last year, Sony Pictures teamed up with Amazon Prime to offer early screenings to Jumanji: Welcome to the Jungle. This year, it's Warner Bros. Pictures teaming up with the supplier of anything and everything with advance screenings of Aquaman, the latest installment in the DC Extended Universe.
If you have an Amazon Prime membership, you can see Aquaman one week before it hits theaters. Find out how and where you can catch these Amazon Prime Aquaman screenings below.
Amazon Prime members can head over to Amazon.com/AquamanMovie to find the closest theater that will be playing these advance screenings of Aquaman at 7:00 P.M. local time on December 15. Prime members will be allowed up to 10 tickets for one of these screenings being held at over 1,120 theaters nationwide at chains like AMC, Regal, National Amusement Theaters and ArcLight Cinemas.
This feels like a vote of confidence on behalf of Warner Bros. if they're willing to let millions of people with Amazon Prime memberships head to theaters a week early to catch the flick. Director James Wan echoes that sentiment as he says in an official statement, "Bringing this epic origin story and the wondrous underwater world to the screen has been an amazing experience for the whole cast and crew, and I'm so excited for Prime members to be our first audience for Aquaman."
Don't worry if you don't have an Amazon Prime membership. You can still see the movie with everyone else on December 21, 2018, and tickets are officially on sale today over at Fandango. Check your local theaters to see if tickets are on sale there, too.
If you're not convinced to see Aquaman yet, there are plenty of promotional materials out there for you to take a look at. Perhaps the best representation so far of what we can expect from the movie, for better or worse, is the five minute extended sizzle reel that played Comic-Con and was released online back in October. If you haven't seen it yet, you can watch it here:
Aquaman makes waves on December 21, 2018.
From Warner Bros. Pictures and director James Wan comes an action-packed adventure that spans the vast, visually breathtaking underwater world of the seven seas, "Aquaman," starring Jason Momoa in the title role. The film reveals the origin story of half-human, half-Atlantean Arthur Curry and takes him on the journey of his lifetime—one that will not only force him to face who he really is, but to discover if he is worthy of who he was born to be...a king.