Star Wars Bits: 'Odyssey' Fan Film, Episode 9 Box Office Prospects, Photo Realistic Figures & More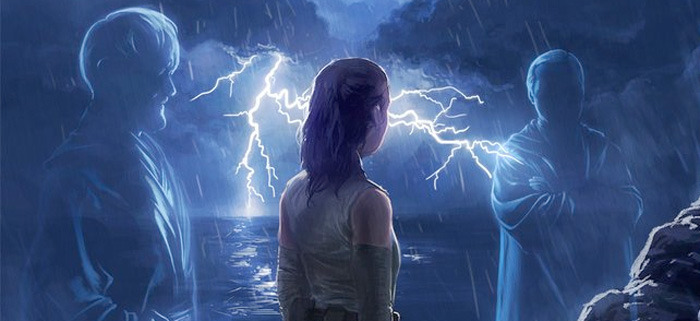 In this edition of Star Wars Bits:
Watch a Star Wars fan film set during Rogue One
Find out about Episode 9's early box office prospects
Check out new photorealistic action figures
Who stole equipment from the set of The Mandalorian?
All that and more!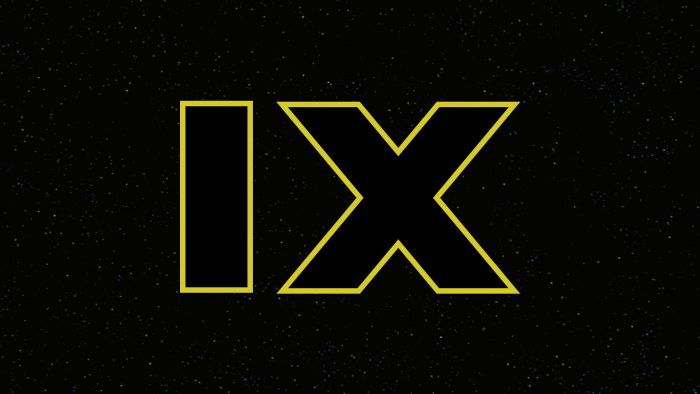 As we get ever closer to Episode IX there are going to be more and more speculatory pieces like this one from Inverse which argues that it's obvious Darth Vader will appear as a Force Ghost in the third part of the new trilogy. It's a popular fan theory and would fit in with J.J. Abrams plan "to reunite the trilogies," but we'll have to wait until December next year to find out!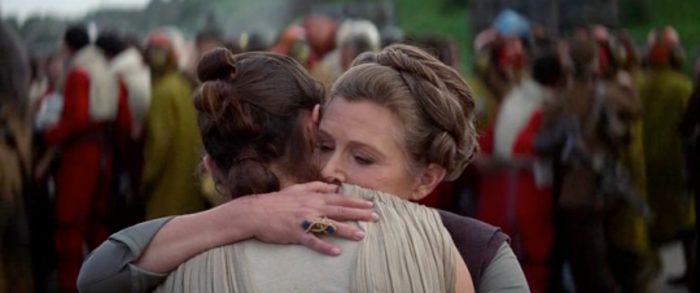 Though the last two entries of the Star Wars franchise have been record breaking smash hits, there's still interest and speculation around whether or not Episode IX will follow in their footsteps. A recent article at Forbes argues that the landscape is looking better than ever for the last part of the new trilogy after massive films like Wonder Woman 1984 and Jungle Cruise have been moved to 2020.
"The Star Wars franchise can indeed be affected by potent competition. Spider-Man's stunning $114 million debut and leggy $403m domestic run put a hurt on Star Wars Episode Two: Attack of the Clones ($310m) in the summer of 2002. Jumanji: Welcome to the Jungle ($403m from a $36m Fri-Sun frame) and The Greatest Showman ($174m from an $8.8m Fri-Sun debut) did a number on The Last Jedi last Christmas, specifically because the Star Wars movie wasn't the only big game in town. The Dwayne Johnson/Kevin Hart/Jack Black/Karen Gillan action comedy and the Hugh Jackman/Zac Efron/Michelle Williams musical were both kid-targeted entertainments that took money that otherwise might have gone to a second or third The Last Jedi screening, especially when fewer folks go to the movies just to go to the movies."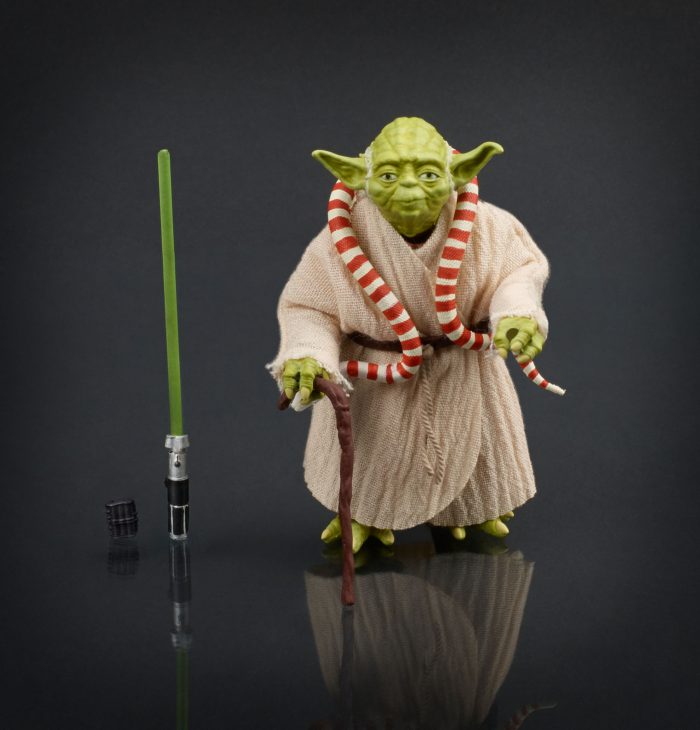 We recently shared the exciting news that Star Wars: The Black Series would be releasing a second wave of so-called archive figures based on some of the most sought after collectibles. StarWars.com got the inside scoop from senior brand manager Patrick Schneider and design director Steve Evans about the exciting new line. Evans explained what exactly makes the series so special.
"The figures themselves are essentially the same. We're using the same molds and using the same kind of tooling. Yoda in particular is a perfect example of where Photo Real really comes into play. I wasn't satisfied with the deco previously. It's Yoda! You have to deliver Yoda really well.... When you look at the puppet or the CG character, there's a lot more soul in those eyes. I think with Photo Real we can take those images and apply them directly onto the sculpt and therefore give a much more sophisticated palette for the eyes, which as everyone knows are the windows to the soul. For Yoda, that's really, really important."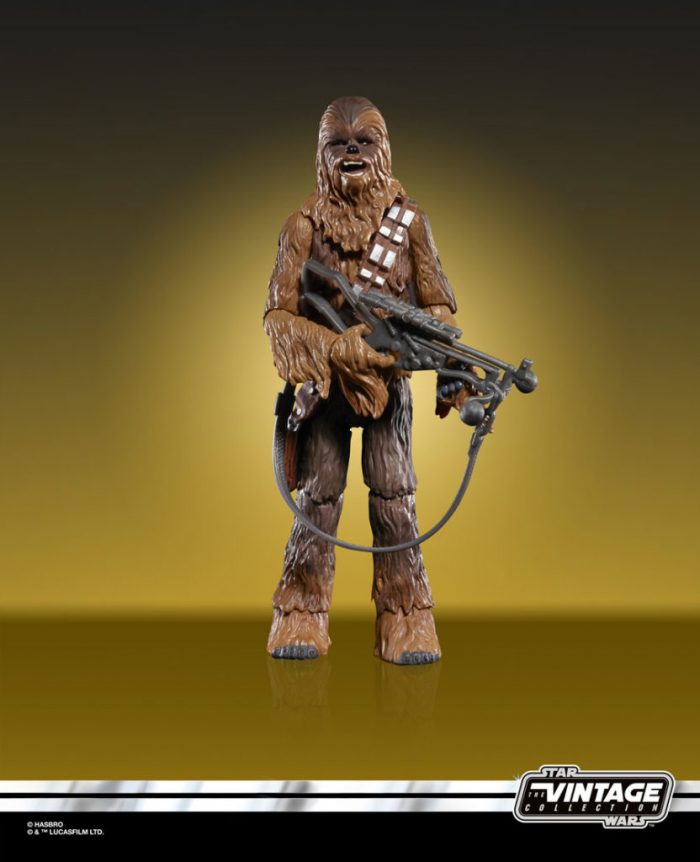 In more action figure news from StarWars.com, we got a great look at some a new addition to the Vintage Collection, Han's BFF and co-pilot Chewie, who design director Steve Evans waxed lyrical about in an interview about the new line:
"Chewbacca is an eternal favorite for both adult collectors and younger fans. He will be presented on a Star Wars: A New Hope Vintage Collection cardback for the first time and is a favored sculpt that we last saw in the 3.75-inch Black Series line in 2015. We are sure he is an offering that will make classic fans, as well as the newer collectors of the Vintage Collection, happy to see on that quintessential Star Wars cardback."
"Luke Confronted", by Tony Warne: https://t.co/tAhg722l1F #StarWars #TheLastJedi #Art -B- pic.twitter.com/Ba1chBVhN8

— The Star Wars Underworld (@TheSWU) October 25, 2018
There's been plenty of incredible fan art inspired by The Last Jedi, and recently The Star Wars Underworld Twitter account shared this gorgeous piece called "Luke Confronted" by Tony Warne. It's a moving reimagining of the moment that Rey begs Luke to help the Resistance on Ahch-To, but in this version as Luke lies on the floor and Rey wields his lightsaber above him the Force Ghosts of both Obi-Wan and Anakin stare down on the pair judging the scene.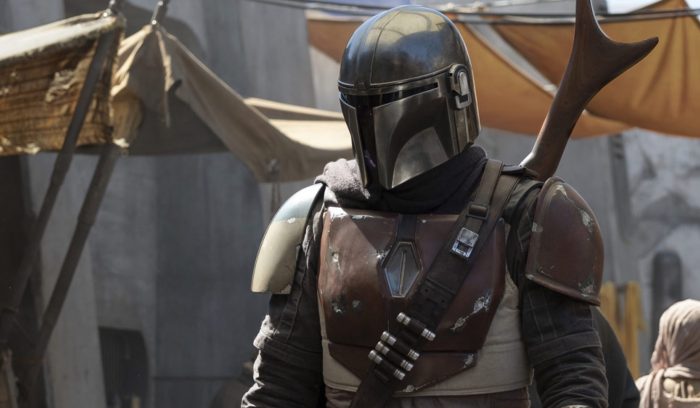 Trouble's been brewing on the set of Jon Favreau's The Mandalorian, as The Blast reported that police were called to investigate a theft from the high security set which left Lucasfilm worried about potential leaks. Supposedly a bunch of expensive equipment was stolen overnight from an on location studio in Manhattan Beach. Apparently Lucasfilm is particularly worried about a memory card which went missing and might contain sensitive information about the $100 million show.
Fancy watching a Star Wars film set during the time of Rogue One: A Star Wars Story? Well this new fan movie has you covered. Though the plot sounds a little like Claudia Grey's brilliant Lost Stars, this is clearly a labor of love and will likely bring you joy if you're a fan of the Empire and the battle between the light and the dark.
"Odyssey is a WAR film set in the Star Wars universe. Our goal for this project is to show you the gritty and intense struggle that rebel squads faced in the years before the death star. The story follows a young rebel named Quinn on his first mission with Odyssey Squadron. When Quinn makes a decision to ignore his orders of not intervening in civilian affairs, the situation goes from bad to worse. The small six man reconnaissance squad must fight for their lives and beliefs as both are threatened in an all out battle with Imperial Forces."