William Goldman, Oscar-Winning Writer Of 'The Princess Bride' And 'Butch Cassidy And The Sundance Kid', Dead At 87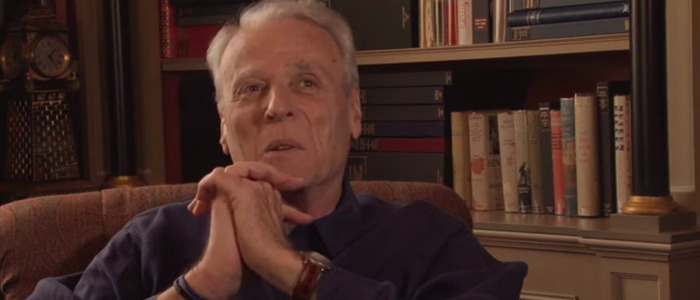 William Goldman, who won two Oscars for screenwriting over a 50-plus year career, has died at age 87. The acclaimed writer, novelist, and playwright was known for creating indelible characters in films like Butch Cassidy and the Sundance Kid and The Princess Bride, but he's also famous in Hollywood for his evergreen statement about the inner workings of the entertainment industry: "Nobody knows anything."Butch Cassidy. The Princess Bride. All The President's Men. Marathon Man. The Great Waldo Pepper. Any writer would be lucky to have just one of those credits to their name, but Goldman had them all – and plenty more. Deadline reports that the celebrated creator passed away at his home in Manhattan at age 87, surrounded by friends and family. He died of complications from colon cancer and pneumonia.
Born in Illinois in 1931, Goldman started writing in a creative writing class when he attended Oberlin College, eventually going on to publish 16 novels, five short stories, a children's book, more than two dozen movies, and several non-fiction books, including The Season: A Candid Look at Broadway, Adventures in the Screen Trade: A Personal View of Hollywood and Screenwriting, and The Big Picture: Who Killed Hollywood? and Other Essays.
In the 1960s, Goldman was the highest paid screenwriter of all time up to that point; he became a celebrity screenwriter – a rarity in Hollywood, when most writers were practically invisible. He won Oscars for writing the screenplays for Butch Cassidy and All The President's Men – one of the most iconic Westerns of all time and one of the best journalism movies ever made. Not bad. But I'll always love him the most for writing The Princess Bride, a brilliantly-constructed swashbuckling adventure movie that might just be a perfect film. Later in life, he became one of Hollywood's best known script doctors, delivering uncredited contributions to countless movies along the way.
I know that dying at age 87 surrounded by friends and family isn't tragic – Goldman certainly lived a full life – but there's still a great sense of loss here. I just read his Princess Bride novel for the first time recently (I spoke about it on /Film Daily), and literally yesterday, I added Adventures in the Screen Trade to my Amazon Wish List. Even though the industry has changed a lot since Goldman's heyday, I wanted to glean as much as I could from this guy – a proven success in an industry full of charlatans. Reading that book knowing he's gone will be a bittersweet experience.
Goldman leaves a body of excellent work behind him, including movies like Misery, The Stepford Wives, Chaplin, Maverick, Absolute Power, and more.