Is FilmStruck Saved? "New Iteration" Coming To Warner Media's Streaming Service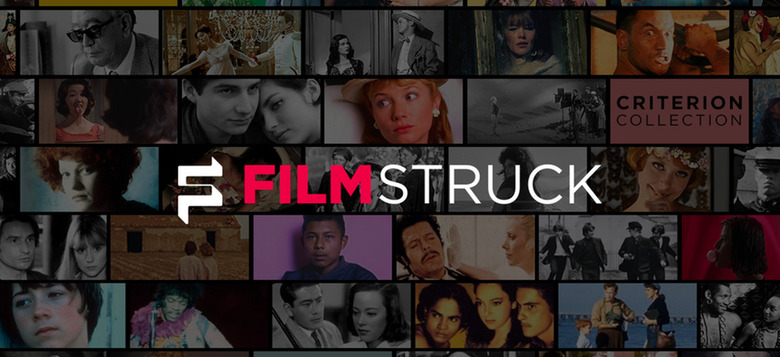 Could it be? There, in the distance...is that...a sliver of good news? In 2018? It is!
After WarnerMedia announced the imminent demise of movie subscription streaming service FilmStruck, a petition from fans and a pair of letters signed by dozens of high-profile filmmakers gained the attention of the powers that be. Now a new report says that a "new iteration" of FilmStruck will be coming to WarnerMedia's new streaming service. But how long will we have to wait for it?
Is FilmStruck saved? Well, kind of.
Deadline says that WarnerMedia CEO John Stankey is working on "something of a compromise" for those who still want to pay for access to rare, classic, foreign, arthouse, and independent films and the entirety of The Criterion Collection. Here's how Deadline describes the current state of affairs:
The promising news is that a new iteration is in the cards for FilmStruck, though it might not be called that. The not good news is that it will be part of a package of streaming services from WarnerMedia that at present is scheduled to be launched in the fourth quarter of 2019. The company is figuring out a way to make it among several branded-content offerings in its OTT service.
We wrote a little about WarnerMedia's new streaming service back in October, when we learned that HBO titles like Game of Thrones will be dangled as a big draw for the service. But that's not debuting until late next year, so the question remains: why on God's green Earth would WarnerMedia leave money on the table by scrapping FilmStruck months before the new service is ready? Could the cost of keeping a streaming site like that really be enough to offset the ire of paying customers and tons of filmmakers with whom the studio surely wants to do business in the future?
Deadline says the outcry of support for FilmStruck by people like Christopher Nolan, Rian Johnson, Reed Morano, Barry Jenkins, and Bill Hader "might quicken the pace" of WarnerMedia, which could mean that potential customers may be given a new way to see that content at some point earlier than late next year. As of now, there's no timetable on a solution, but I suppose we can rest a tiny bit easier knowing that this content won't be disappearing forever...maybe just for a year.