Lance Reddick, Uncredited In 1998's 'Godzilla', Joins Cast Of 'Godzilla Vs. Kong'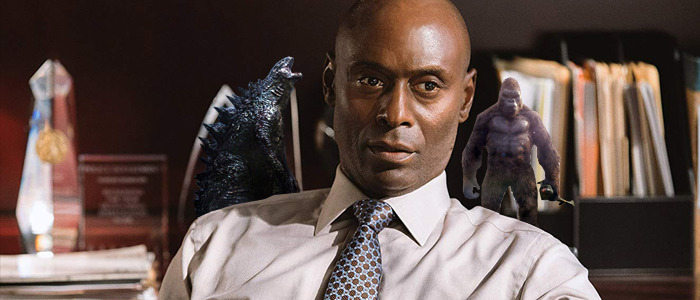 According to IMDb, The Wire and Fringe actor Lance Reddick appeared as "Soldier on Manhattan Bridge" in Roland Emmerich's 1998 box office bomb Godzilla.
Now, 20 years later, he might come face to face with the giant lizard once more – Reddick is the latest actor to join the ensemble cast of Warner Bros. and Legendary's Godzilla vs. Kong.
Deadline says Reddick has signed on to appear in Godzilla vs. Kong, but they don't have any insight into who he'll play. Alexander Skarsgård, Millie Bobby Brown, Rebecca Hall, Brian Tyree Henry, Shun Oguri, Eiza González, Jessica Henwick, Julian Dennison, Kyle Chandler, and Demián Bichir are also on board to star in this sequel, which will be the fourth movie in Legendary's MonsterVerse after 2014's Godzilla, 2017's Kong: Skull Island, and next year's Godzilla: King of the Monsters.
It's been over ten years since HBO's The Wire came to an end, and since then, Reddick has appeared in shows like Lost, Fringe, Bosch, and American Horror Story and in movies like the John Wick franchise. But I'll always primarily think of him as Lt. Cedrick Daniels, The Wire's ambitious, no-nonsense cop with a conscience and a penchant for entertainingly referring to Dominic West's Jimmy McNulty as a son of a bitch. Here's hoping he has a whole new set of withering insults for the giant creatures stomping around in this sequel.
This casting not only marks a reunion between Reddick and the character of Godzilla, but one between actor and director as well: Reddick previously appeared in filmmaker Adam Wingard's 2014 movie The Guest.
Reddick often place serious authority figures – cops, FBI agents, a concierge at a hotel for assassins, etc. – but over the years he's proven more than willing to make fun of himself by showing up in sketches for sites like Funny or Die and College Humor. I'd love to see Wingard let Reddick loose here and allow him to play against type and reveal more of his comedic talents.
Godzilla vs. Kong stomps into theaters two summers from now on May 22, 2020. But we'll see Reddick on the big screen twice before that next year, in John Wick: Parabellum with Keanu Reeves and Halle Berry and Angel Has Fallen with Gerard Butler and Morgan Freeman.