'Unboxing' Movie To Bring The Exciting World Of Unboxing Videos To The Big Screen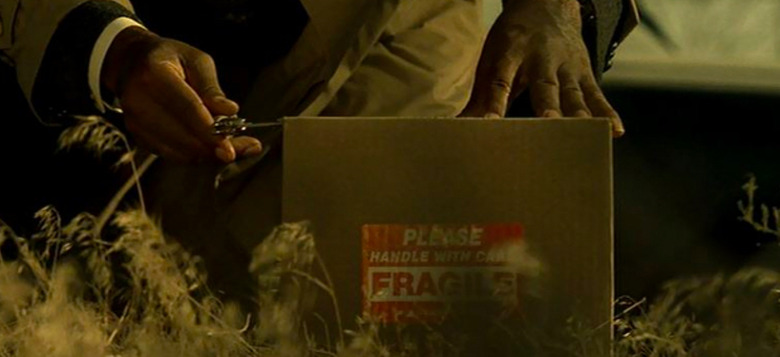 Hollywood has seen the future, and it's unboxing videos. Yes, the inexplicably popular homemade videos of people removing products from their packages will serve as the inspiration for a new Paramount movie called Unboxing. The story focuses on a pre-teen girl who accidentally unboxes a band of supernatural tricksters who then run rampant through a small town. I promise I'm not making this up! More on the Unboxing movie below.
Deadline broke the news on Unboxing, a real movie that will probably really happen, because hey, why not? The film has a script from Ice Age: The Meltdown writer Jim Hecht, and focuses on "a mischievous 11-year-old YouTube star who unboxes her father's secret safe as a stunt for her channel and unleashes the treacherous Puck and his band of evil tricksters on a small town." Not for nothing, but this is almost the same exact plot as the Goosebumps movie, with the safe in place of the cursed Goosebumps books, and Puck in place of Slappy the Dummy.
I'm really not quite sure how unboxing videos became a "thing." Per Wikipedia, the trend started up sometime around 2006. Early unboxing videos – in which people just take shit out of boxes; that's it! – focused primarily on either gadgets, or fashion. But, somehow, the concept caught on, and now unboxing videos focus on anything and everything.
And now, the practice is getting its own movie. It's clear from the description that this is going to be aimed at younger audiences, so I shouldn't complain too much. Kids will probably love this, and I can go on grumbling to myself about how it's a dumb idea. That said, with a little tweaking, this same concept could easily turn into a Blumhouse-style jump-scare flick. And who knows – maybe Unboxing will be a huge hit, and spawn a whole new wave of films inspired by YouTube videos. Movies like Make-Up Tutorial, Ukulele Cover of Hit Song, 12 Hours of Rain Sounds, and Insane Conspiracy Theory could all be headed to a theater near you very soon.
Perhaps I'm being too hard on the Unboxing movie. Perhaps it will turn out to surprise us all, and be some kind of masterpiece. After all, I thought a Detective Pikachu movie was a terrible idea when I first heard it. Then this week, the trailer arrived, and made the movie look surprisingly fun. Good luck, Unboxing movie. Prove me wrong.