'Interrogation': CBS All Access True Crime Show Lets You Solve The Case On Your Own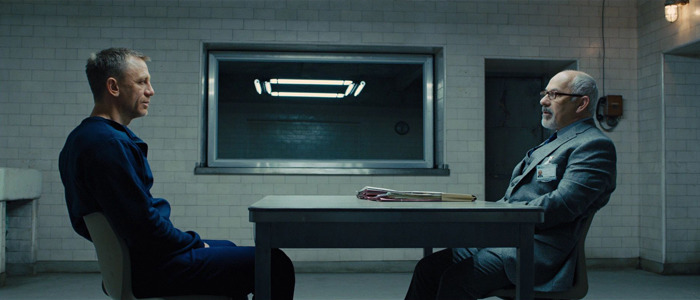 CBS All Access is getting into the true crime game with a new series called Interrogation. But whereas all of the current original programming on the streaming service has been unspooled at the rate of one episode per week, Interrogation will release its first nine episodes all at once, giving viewers the opportunity to explore the case at their own pace and follow narrative threads they find the most compelling. Read more about Interrogation below.
Variety reports that the new show hails from Anders Weidemann and John Mankiewicz. The series is "based on a true story that spanned more than 30 years, in which a young man was charged and convicted of brutally murdering his mother. Each episode is structured around an interrogation taken directly from the real police case files."
The "Choose Your Own Adventure" model of storytelling has been a novelty for a while, but as viewers' attention spans continue to fracture with the glut of entertainment options, it seems like it could become far more popular moving forward. Netflix is planning to create shows using that storytelling model for adults (and apply that technique to an episode of Black Mirror), and a literal Choose Your Own Adventure movie is in the works as we speak.
"This non-linear approach to storytelling is closer to how real detectives work, picking their own path through the evidence in a search for the truth," Weidemann said in a statement.
But even Mosaic, the Steven Soderbergh mystery series that allowed users to explore the story through an app, sort of guided the audience through the experience by essentially forcing them to start with the first episode and then giving the option of branching narratives from there. Interrogation sounds like it will be a complete free-for-all – with the important exception of the finale. It's no fun to just jump to the end to find all the answers.
That's assuming, of course, that there are any real answers to discover at all. For me, the reason HBO's The Jinx is one of the best true crime shows of all time is because it had some real heft to its ending, rather than sort of sputtering to a conclusion. Will the same be true of the true crime story at the center of Interrogation? We'll find out soon enough, but I'd like to think that the creators chose this particular story specifically because of the closure it provides, but crazier things have happened.
"The reality of how lawyers and P.I.s and Internal Affairs and reporters come to these complex cases at different points in time and then they need to make sense of what came before from their point of view," said Julie McNamara, the executive vice president of original content for CBS All Access. "We have not seen the justice system in this light before. The fact you can watch it in a variety of ways, it's going to be a unique and satisfying experience in whatever way."