'Game Of Thrones' Final Season Teaser Promises An April 2019 Release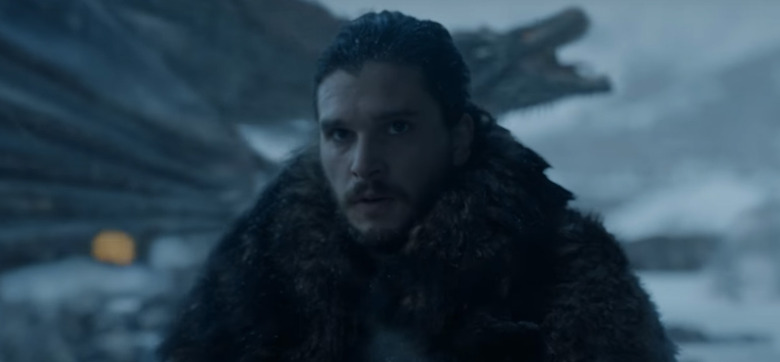 Game of Thrones fans have been waiting to find out when the final season of their favorite fantasy series will finally arrive. It seemed like maybe we'd have to wait until next summer since that's when the previous season premiered, but instead, HBO will be take the final season of Game of Thrones back to spring with an April 2019 release date. The announcement was made in a new teaser from HBO, which you can watch below.
Game of Thrones Final Season Release Date Teaser
While the Game of Thrones final season release date teaser is accompanied by the new hashtag #ForTheThrone, the teaser itself does not contain any new footage from the upcoming eighth season. That's a bummer for fans who are hungry for some kind of glimpse from the show, but at least we can take solace in the fact that we'll only have to wait five months for the season to begin.
However, even though this will be the final season for Game of Thrones, HBO isn't going to let such an epic brand get away that easily. There's an untitled prequel series in the works that will take fans further into the past of Westeros, thousands of years before the events of Game of Thrones, revealing the horrifying secrets of the land's history, the true origin of the white walkers, the mysteries of the East, and the Starks of legend. You can find out more about that over here.
Game of Thrones final season hits HBO in April 2019, but there's no specific date just yet. Stay tuned.