John Williams Composed A Beautiful New Arrangement Of A Signature 'Star Wars' Theme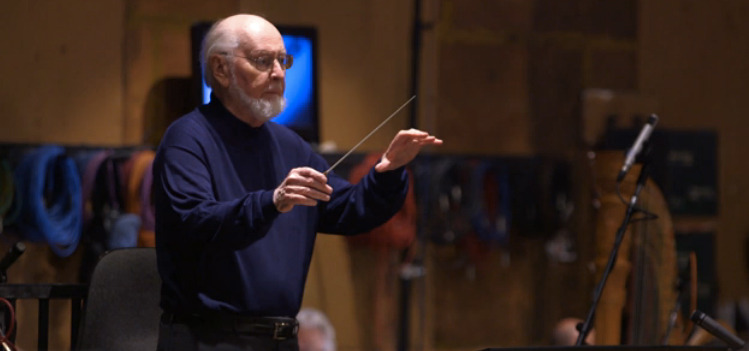 Aside from lightsabers, lightspeed and the light side of the Force, there's one thing that truly makes the saga episodes of Star Wars special, and that's the music of John Williams. The brilliant composer has written music for Star Wars that is famous around the world, even to those who haven't seen the movies. The orchestral arrangements that John Williams creates for Star Wars are so good that even his work on the prequels is incredible. Now Williams has created a new arrangement of one of the signature themes from Star Wars: Attack of the Clones, and it's absolutely beautiful.
John Williams' New Across the Stars Arrangement
"Across the Stars," or the love theme between Anakin Skywalker and Padme Amidala, is one of the key new themes from Attack of the Clones. It's not quite as memorable as "Duel of the Fates" from The Phantom Menace, but it's the backbone of Episode II and is referenced constantly throughout the entire movie.
According to The John Williams Fan Network (via io9), the new arrangement of "Across the Stars" was created by Williams specifically for German violinist Anne-Sophie Mutter as part of an upcoming compilation of songs from the composer that will be reinterpreted by the talented musician sometime next year. It's not quite as epic as the original arrangement, but it's far more rich, adding even more depth to the sorrowful and tragic romance at the heart of the movie. The sound of the violin here evokes so much emotion while still making the theme sound so grand.
John Williams was recently hospitalized, worrying many fans, especially since he canceled some European concert appearances. But he's back home in Los Angeles and doing fine, hopefully preparing to compose the score for Star Wars: Episode 9, which Williams has hinted will be his final time composing the entire score for a Star Wars movie.
If you're looking for a refresher for "Across the Stars," why not watch this throwback music video for the theme:
This is something that I wish the Star Wars movies still did. This music video was created in the heyday of shows like Total Request Live on MTV, and I specifically remember it premiering on the channel leading up to the release of the movie. But now they want to keep footage from the movie under wraps for as long as they can, so it's just not in the cards anymore.