Unreleased George Romero Movie 'The Amusement Park' Might See The Light Of Day Soon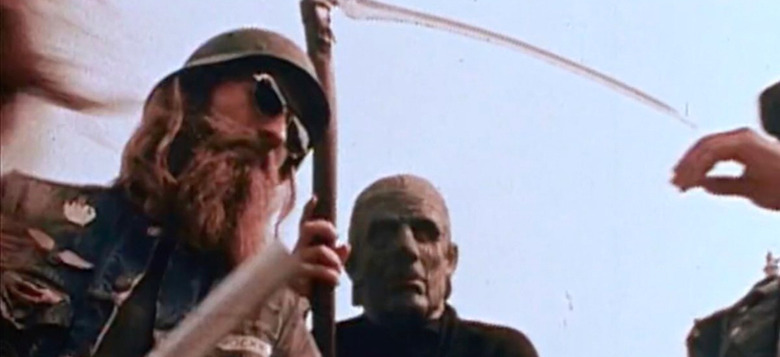 It was recently revealed than an unreleased George Romero movie from 1973 was being restored – and now we know exactly which movie it is: The Amusement Park. Writer Daniel Kraus had a chance to see the virtually unseen Romero movie recently, and came away calling it a revelation. It sounds like this isn't just an unreleased Romero film – it's an unreleased masterpiece. Hopefully we'll all get to see it soon. More on The Amusement Park below.
What is The Amusement Park? It's a George A. Romero movie that's never seen the light of day...until now. Writer Daniel Kraus took to Twitter to reveal he was being given the honor of witnessing Romero's lost work, and his reaction was overwhelmingly positive.
As Kraus points out, Romero shot this between his films Season of the Witch and The Crazies, but most importantly: The Amusement Park is, in Kraus' eyes, a "revelation." "With the exception of Night of the Living Dead—maybe—The Amusement Park is Romero's most overtly horrifying film," Kraus writs. "Hugely upsetting in form & function."
Kraus doesn't give many plot details about The Amusement Park, but the film is reportedly about an elderly gentlemen who "sets out for what he thinks will be a normal day at an amusement park and is soon embroiled in a waking nightmare the likes of which you've never seen."
There's no way for us common folk to see the film at the moment, but Kraus wants to work to change that. There's even a page up at the Romero Foundation site to help pay for restorations of the film. Here's the full text of Kraus' tweets:
I'm about to watch George A. Romero's virtually unseen 1973 movie THE AMUSEMENT PARK (shot between Season of the Witch & The Crazies). Been trying to find this for 20 years.
OK, this movie is a REVELATION.
With the exception of NIGHT OF THE LIVING DEAD—maybe—THE AMUSEMENT PARK is Romero's most overtly horrifying film. Hugely upsetting in form & function.
The scholar Tony Williams, who saw the film 30 years ago, wrote "The film is far too powerful for American society...It must remain under lock & key never seeing the light of day."
It was never shown publicly. The people who funded it wouldn't allow it. And no wonder. It's hellish. In Romero's long career of criticizing American institutions, never was he so merciless.
Where can you see this savage masterwork? You can't. But I'm dedicating myself to changing that.
Can you help? Yes, probably. Give me some time to figure out what's what. This is truly one of those magical (cursed?) objects that I cannot believe has fallen through the cinematic cracks. We'll drag it back.
I mean, THE AMUSEMENT PARK doesn't even show up on Romero's @IMDb page! This thing is long-long-long-lost. What does that tell me? It's dangerous & uncomfortable.
Last month, Romero's wife Suzanne Desrocher-Romero broke the news that an unreleased Romero film was being restored, and also revealed that the late filmmaker left behind 40-50 unmade scripts. Romero may be gone, but his legacy is going to live in – through both his classic films, and films we have still yet to see.