Netflix To Experiment With Cheaper Price Tier To Expand Global Reach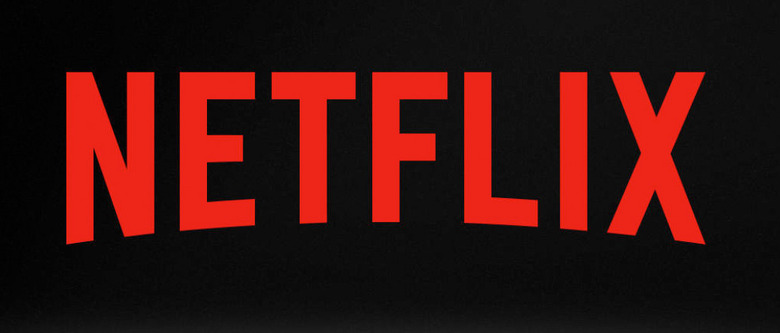 World domination doesn't come easy, so Netflix is experimenting with a new tactic to increase its global subscriber count.
In a recent interview, CEO Reed Hastings explained that a lower priced Netflix tier will be made available in select markets. Details are still relatively scarce, but a report says Netflix won't be lowering the price of the streaming service's lowest existing tier, but instead creating a brand new tier that will have different features and cost less.
In an interview with Bloomberg (via The Verge), Netflix said they'll be testing a lower-priced version of the service in some markets, although they didn't reveal where or when the new tier would be revealed. The assumption is that this will be implemented in a country like India, a place where Netflix has so far failed to make significant inroads with a high population of potential subscribers. Netflix set its sights on Asia a few years ago, but despite setting up a headquarters in Singapore and the fact that they're currently "developing more than 100 film and TV projects across India, Korea, Japan, Thailand and Taiwan," Bloomberg points out that the streaming service has yet to surpass more than 2 million subscribers in any of those countries.
Hastings said there are as many as 100 million people in India alone that Netflix is trying to turn into customers, but he's competing not only with YouTube (which is free), but also Star India's Hotstar Premium streaming service, which offers subscriptions at 199 rupees ($2.73) per month. Right now, Netflix's lowest price tier in India costs 500 rupees ($6.86) per month.
Netflix knows that Disney+ is coming, and it sounds like they're looking to do whatever they can to lock down subscribers across the world before Disney's service debuts in late 2019. Disney+ is going to cost less than Netflix's current lowest price, so the streaming giant experimenting with a lower Netflix tier to attract a larger global audience seems like a smart move.
But what will that lower tier look like? The Verge suggests that Netflix could offer a cheaper tier that only includes access to Netflix originals instead of all of the rotating pieces of licensed content in its library. That's a great guess, and sort of aligns with my initial guess, which was that they could maybe offer something called Netflix TV or Netflix Movies, which limits the selection to only television shows or movies, respectively.
It remains to be seen what Netflix is going to do here or even when it's going to happen, but with the premiere of Disney+ looming, I expect this experimental price tier to happen soon – and I wouldn't be surprised to see Netflix make it a permanent in areas of the world where they haven't dominated the streaming market yet. The streaming wars are about to get a whole lot bloodier.