'The Grinch' Makes Off With $66 Million On Opening Weekend, 'Venom' Flies Pass 'Justice League' At Global Box Office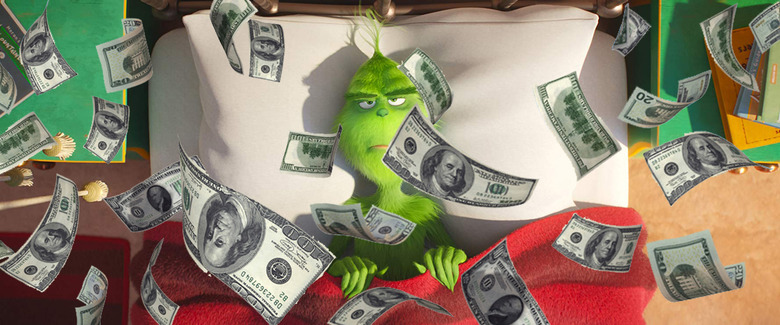 Christmas came early for Illumination's The Grinch, which made off with $66 million at U.S. theaters. The Grinch box office haul made stealing Christmas look like a piece of cake, taking the previous weekend's box office crown from reigning champion Bohemian Rhapsody.
But on the global stage, Venom is still going strong, officially passing Justice League at the worldwide box office.
The Grinch is sleeping on a bed of money after this weekend, after the animated adaptation of the classic Dr. Seuss tale raked in $66 million a the domestic box office, beating out the previous weekend's champion Bohemian Rhapsody, according to Box Office Mojo.
Meanwhile, the Queen biopic Bohemian Rhapsody sang to the tune of second place, raking in $30 million at the box office. Fellow new releases Overlord and The Girl in the Spider's Web took third and fifth place respectively. The Bad Robot Nazi zombie movie, Overlord, fared better than expected, taking in about $10.1 million at 2,859 theaters, while The Girl with the Dragon Tattoo rebootquel, The Girl in the Spider's Web, disappointed with $8 million on 2,929 screens.
Early tracking for the Illumination movie had The Grinch seeing plenty of green, with the revamped Christmas classic projected to open to $50 million, but the final tally far exceeded those estimates. It's a strong start for the $75 million movie, though it still trails behind the opening for Illumination's previous Dr. Seuss adaptation The Lorax ($81 million, adjusted for inflation) as well as Ron Howard's 2000 live-action How the Grinch Stole Christmas ($85.1 million, adjusted for inflation). Internationally, The Grinch also got a respectable haul with $12.7 million, making its global total $78.7 million.
Venom Soars Past Justice League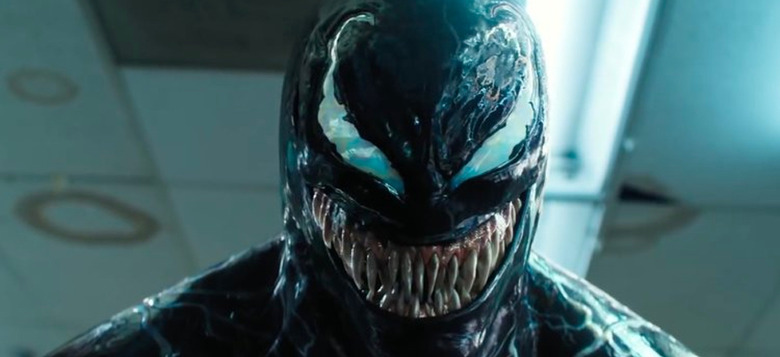 Speaking of the global box office, Venom continues being a monster hit. Venom has officially grossed $673.5 million worldwide, zooming past Warner Bros.' Justice League, which made $657.9 million.
Its immense box office haul in China tipped its overall box office numbers enough to beat out Justice League, the comic book movie that Warner Bros. was positioning to be a mega-hit. But we all know that didn't happen, and now we can live with the knowledge that we're in a timeline where Venom made more money Justice League.