Cool Stuff: 'Wayne's World' Funko POPs! Party Time! Excellent!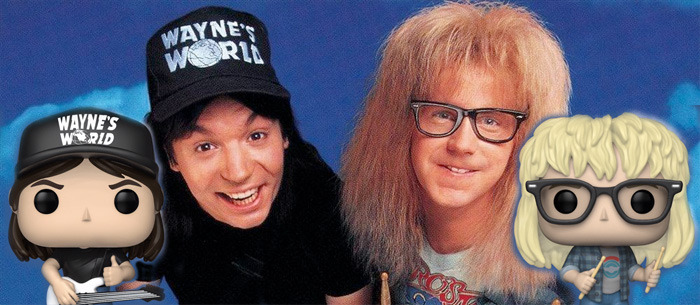 Wayne Campbell and Garth Algar are two of the most iconic faces of the '90s thanks to their public access program Wayne's World that broadcast on Saturday Night Live. In their signature torn jeans, the duo talked about babes, Aerosmith, hockey and whatever topical Top 10 list they could come up with. And now you can bring them home in the form of two totally excellent Funko POP figures.
Check out the Wayne's World Funko POP figures below.
Wayne's World Funko POP Figures
Coming Soon: Wayne's World Pop!https://t.co/BMVwRhvT0g pic.twitter.com/qHwjdZrBvP

— Funko (@OriginalFunko) October 31, 2018
These are two Funko POP figures I've waited to get my hands on for a long time. When Funko first announced that Saturday Night Live would be receiving several waves of Funko POP figures, it was a huge disappointment that Wayne's World wasn't part of the initial run, but I guess some of the more modern characters are more popular with today's collector's. However, now we're digging into the more classic characters from previous decades.
My only complaint about the Wayne's World Funko POP figures is that they don't come sitting on the couch from Wayne's parents' basement. Of course, that would probably qualify for one of the recent Funko POP Movie Moments that have recently started hitting shelves. It would also be cool to have a Funko POP Ride with Wayne driving the famous Mirthmobile.
Anyway, at least there's also a second Wayne's World Funko POP figure set that has them suited up in Chicago Blackhawks gear and ready for a game of street hockey, at least until a car comes along.