Hollywood Idol Rock Hudson Getting A Biopic From 'Arrowverse' Executive Producer Greg Berlanti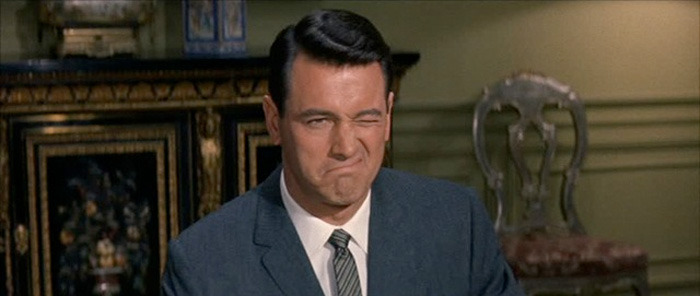 We may receive a commission on purchases made from links.
Right now, rock legend Freddie Mercury is making waves at the box office in the form of the biopic Bohemian Rhapsody, telling the story about how his band Queen rose to fame and would make an impact on music for generations. More importantly, the film shines a light on Freddie Mercury's sexuality, though the frontman never addressed it out in the open. Now, Universal Pictures is looking to the history of the silver screen for a new biopic that will focus on a Hollywood icon forced to hide his own sexuality until he was close to his death bed.
Rock Hudson was a huge Hollywood star with one of those classic long-term studio deals intended to make him a star at Universal. Hudson was given plenty of publicity honors by various entertainment magazines like Star of the Year and Favorite Leading Man, but he was never able to show the viewing public who he really was, always hiding the fact that he was gay despite endless questions about such matters in his private life.Deadline has word on the Rock Hudson biopic, which will be directed by Greg Berlanti, the executive producer who has made a name for himself working on the interconnected DC Comics television shows Arrow, The Flash, DC's Legends of Tomorrow and Supergirl. He recently set a new record for being a producer with 15 live-action scripted series on the air, the most of any TV producer at one time. But he also directed the romantic comedy Love, Simon.
The Rock Hudson biopic will give Universal an opportunity to focus on the struggle gay men had in the old days Hollywood, often forced to live double lives by being straight in the spotlight and gay in private. Hudson became an important figure in the 1980s after being diagnosed with HIV in 1984 and succumbing to complications from AIDS in 1985. He was one of the first mainstream celebrities to be diagnosed with the disease.
At the time, many people credited Rock Hudson with bringing much needed attention to AIDS and inspiring many to support the cause to cure the disease. Joan Rivers even said (via Wikipedia), "Two years ago, when I hosted a benefit for AIDS, I couldn't get one major star to turn out. ... Rock's admission is a horrendous way to bring AIDS to the attention of the American public, but by doing so, Rock, in his life, has helped millions in the process. What Rock has done takes true courage."
But before helping the gay community and the population at large battle HIV and AIDS, Hudson was one of the biggest stars on the big screen. He was a leading man in films such as Has Anybody Seen My Gal? with Piper Laurie, the westerns The Lawless Breed and Gun Fury, but he didn't find stardom until leading Magnificent Obsession in 1984 and would go on to star in Captain Lightfoot and All that Heaven Allows, which is part of the Criterion Collection. However, Hudson might best be known for starring in Giant, one of only three films to star James Dean, and the only one for which Hudson earned an Oscar nomination.
After Giant, Hudson was offered all sorts of big roles, including Sayonara (which ended up starring Marlon Brando), The Bridge on the River Kwai (handed to William Holden) and Ben-Hur (which famously went to Charlton Heston). Instead, he opted to star in a remake of A Farewell to Arms, which went on to fail at the box office and received negative reviews.
It'll be interesting to see how much of Hudson's career is recreated for this biopic, especially when it comes to him working with the other greats of Hollywood's golden years. The film will be based on Mark Griffin's biography All That Heaven Allows: A Biography of Rock Hudson, but a writer for the script has yet to be found, so it'll be awhile before we hear anything about this project.