'Avengers 4' Is Currently Three Hours Long, Says Director Joe Russo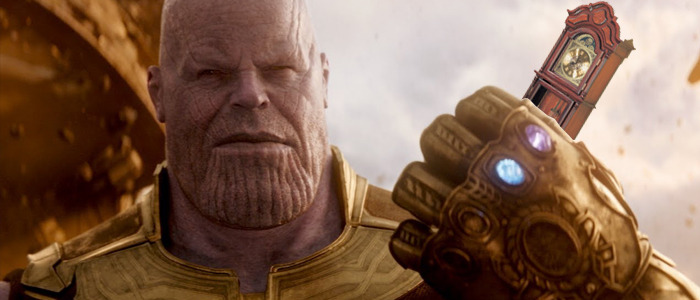 How long does it take to defeat Thanos? If director Joe Russo is to be believed, the answer might be three full hours.
That's the current runtime of Avengers 4, next year's Marvel Studios team-up that Russo is co-directing with his brother Anthony. In a new Q&A, Joe offered some updates about their progress on the massively-anticipated sequel. Will the film actually stay at the three hour mark?
In an Instagram live Q&A this morning (via JoBlo), Russo answered a number of fan questions about the upcoming sequel:
"The running time on Avengers 4 is currently sitting right at three hours. We'll see if that holds."
It's important to note that this three-hour cut of the movie is not an assembly cut, where the filmmakers basically drop every piece of usable footage into a piece of editing software and begin carving away at it to form the finished product. The Russos are way past that stage. In fact, Joe says they're already at the mid-point of the editing process:
"We're about halfway through the editing process. We're really just scratching the surface on all of our VFX shots. There are more than 3,000 VFX shots in the movie; those require a lot of time and thought and energy and effort, and we're very early in the phase of getting VFX done. We've just started work with Alan Silvestri on the score, and we're still editing picture at this point."
Usually filmmakers will go out of their way to explain that a three-hour cut at this stage doesn't always mean the final movie will be that long, but Joe explicitly says, "We'll see if that holds," which leads me to believe this story (and the resulting movie) is bigger than what we saw in Infinity War. That movie had a runtime of 149 minutes, and if Avengers 4 ends up clocking in around 180 minutes, that means fans can expect about another half an hour of superhero action.
For comparison's sake, Avengers: Infinity War featured over 2,600 visual effects shots, and 97% of the movie needed VFX. The sequel will include more than four hundred more shots than this year's mega-blockbuster, presumably including several of Josh Brolin's Thanos. If you haven't seen it yet, be sure to check out this short documentary I put together about how the team at Digital Domain brought Thanos to life:
Not content with just fans information about the sequel's runtime, Joe Russo also answered a question that should get fans hyped:
"Will the stakes be higher in Avengers 4? Absolutely. 100 percent. The highest of any of the films to date, without question."
Avengers 4 arrives in theaters on May 3, 2019.