Disney's Streaming Service Is Called Disney+, Here's How It Will Be Different From Netflix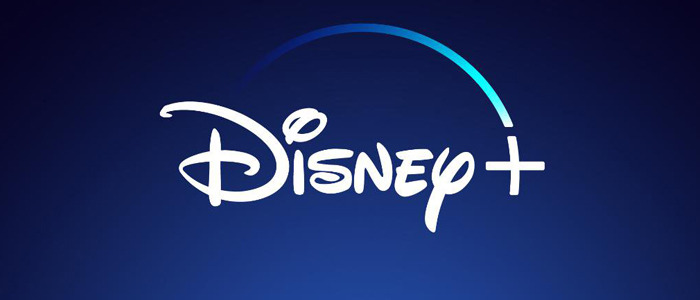 The Disney streaming service will make its splashy debut sometime in 2019, and now it has a new name: Disney+. CEO Bob Iger had previously referred to it as "Disney Play," but on an investor call earlier today, Iger revealed the official name of the streaming service which will be home to new Star Wars and Marvel content (among many other things).
And since this is a major competitor to Netflix, Disney+ is attempting to separate itself from its rival in one major way. Read about it below.
Vulture TV reporter Josef Adalian revealed the following info in a tweet:
Disney+ will do what Netflix doesn't: Its app will have microsites within it devoted to various brands: Star Wars, Marvel, Pixar, Nat Geo and Disney. And each of those brand sites will have different user interfaces. So: 5 services in 1?

— TVMoJoe@mstdn.social (@TVMoJoe) November 8, 2018
That's a huge difference from Netflix, which has been criticized in the past for making its new releases (especially film acquisitions that debut on the streaming service) difficult to find. Disney is obviously looking to replicate Netflix's success in the streaming world, but they're at least doing it in a somewhat creative way. /Film's Peter Sciretta just drew the connection that instead of a boring black grid, Disney+ will be a world split up into different themed "lands" – sort of like the theme parks for which the company is known.
"We're going to walk before we run as it relates to volume of content," Iger said earlier this year, but there's already a significant number of projects in the works for the new streaming platform.

The legacy content on Disney+ is expected to include approximately 7,000 episodes of television and 500 movies. As for original content, the initial goal is to have four to five original movies and five television shows a year. Here's what is planned for the television series side of the Disney streaming service:
The Mandalorian: Executive produced by Jon Favreau, the first live-action Star Wars series is set after the fall of the Empire and before the emergence of the First Order. We follow the travails of a lone gunfighter in the outer reaches of the galaxy far from the authority of the New Republic. Dave Filoni, Deborah Chow, Rick Famuyiwa, Bryce Dallas Howard, and Taika Waititi are directing episodes. With a reported budget of $100 million.
High Fidelity: A television series re-imagining of the 2000 John Cusack comedy now told from a female point of view. The series will star Zoe Kravitz, whose mother, Lisa Bonet, had a significant role in the original film.
High School Musical: The Musical: A 10-episode docu-series based on the franchise starring Joshua Bassett in the lead role of Ricky.
Monsters, Inc.: A yet-to-be-titled animated series based on the popular Pixar franchise.
Mighty Ducks: Original Mighty Ducks screenwriter Steven Brill and original producer Jordan Kerner are developing the 1990s family sports franchise into a TV series.
Ink & Paint: An eight-episode documentary series based on the 2017 book telling the untold story of the often-overlooked female employees who contributed to the magic of Walt Disney's animation empire.
As for the original movie line-up, Disney is in post-production on Magic Camp and Noelle, in production on a live-action adaptation of Lady and the Tramp, Stargirl, Timmy Failure, and Togo, and in development on a new Three Men and a Baby, Don Quixote, Father of the Bride, Flora & Ulysses, Honey, I Shrunk the Kids, The Paper Magician, The Parent Trap, Peter Pan, and The Sword in the Stone.
The price point of Disney+ is supposed to be lower than Netflix's subscription tiers, putting it somewhere in the range of $8-$14 per month. The new service is set to launch sometime in late 2019.